Asolo is an Italian shoe company that was established in 1975. They are a very well-known shoe manufacturer that reliably produces shoes and boots of the highest quality. Asolo also is one of few footwear companies that essentially produces a shoe or boot for every outdoor activity you could think of. In terms of production, they are a bit of a Jack-of-all-trades but their hiking boots and shoes are what they are really well known for.
Although the majority of their expertise is in creating technical hiking/backpacking boots, Asolo also does a great job of making shoes for casual wear and light hiking activities. The Agent GV is one such shoe. It can be tough to find a more basic shoe for everyday wear that will last for years and perform as well as a sport boot or shoe would, especially for a price that won't break the bank.
With the Agent GV, you get the high-quality materials and design that all Asolo footwear has, but in an attractive, sleek light hiking shoe. If you are tired of casual shoes wearing out from everyday wear or need something in between a sneaker and a full-on hiking boot, the Agent GV could be the perfect option for you.
Specs and Features of the Agent GV
The Agent GV was designed very well. Like most Asolo shoes, this model is attractive and designed with the natural movement of the human foot in mind.
The basics of this hiking shoe include:
Upper made of either 1.6 or 1.8 mm water-resistant suede
Lining made of Gore-Tex Extended Comfort technology
Ergonomic Asolo Natural Shape footbed
Midsole made from mono density PU
Vibram sole
Self-cleaning lugs keep sole free from caked on mud and other debris
Classic lacing system
Toe cap for added protection
Available in men's UK sizes from 6 to 13, including half sizes
3 color options: Wool, Nero and Graphite
All in all the Agent GV has some great features for a hiking shoe of its price and category. For being under $200 the specs included are a great deal.
Let's take a look at some of the advantages of this model.
Advantages of the Agent GV
As an all-around light hiking/casual shoe, the Agent GV has a lot going for it. It's primary advantages include:
Light Weight
Versatility
Waterproofness
Durability
Being a light hiking shoe, it's no surprise that the Agent GV is fairly lightweight, coming in at around 780 grams for a pair of size 8s. These shoes definitely will make you feel light on your feet and won't feel like "too much" for errands around town or walks at the park. In that aspect they are quite versatile- just make sure you keep in mind that these are only for light hiking activities.
Aside from actual weight, the feel of these shoes is very light and natural so they fit the footwell. This is thanks to Asolo's Natural Shape technology- a fit concept designed from studies on natural foot movement over a variety of different terrains.
Rather than the foot having to work against the shoe, the Natural Shape technology offers a close, glove-like fit. If you look at the shoe from the top you will notice that it has a slight inward curve just as the human foot does. This design is ergonomic and gives the shoe a nice, sleek look.
The Agent GV is part of Asolo's Gore-Tex Extended Comfort Footwear line. The shoes in this line are non-insulated which means they are developed for use in warm conditions or for high activity. The Agent GV will keep your feet cool in summer and prevent clamminess during high activity in winter.
The Gore-Tex lining material also provides increased durability and is waterproof. The suede upper also is water-resistant. You can walk through low puddles without a problem although you won't want to submerge these shoes. They will also do well keeping your feet dry in winter if your trail has a bit of snow on it.
Overall the Agent GV is very durable and will last for quite a while if cared for properly. The rubber toe cap helps keep the suede looking great and gives added protection for the toe box. The stitching is strong and the single piece of suede used in construction means there aren't many seams to possibly rip. The suede is also resistant to staining and easy to care for. This shoe looks great aesthetically and having 3 color options is a nice touch.
Disadvantages of the Agent GV
Going by advantages alone, the Agent GV seems like an incredible hiking shoe. But before you buy them you need to consider the 3 common disadvantages with this model, which includes:
Stiff Soles
Tight Fit
Foot Fatigue
The first two main complaints of the Agent GV are the ones that come up in reviews the most often.
Although durability is a major advantage of this shoe, unfortunately, it seems as though Asolo focused so heavily on that factor that they dropped the ball on comfort. Sure, the Agent GV is a tough shoe overall but the sole is just too stiff for some people. Comfort is extremely important in any shoe and sadly most negative reviews site stiffness as a primary concern.
Even after a typical break-in period, some wearers find that the shoe is still too stiff. The other disadvantage of a tight fit goes hand-in-hand with this problem. While loosening up the laces some, especially on the toe, can help give a little more room, it doesn't solve the problem. It's difficult to say whether the users who've had problems with comfort have very sensitive feet or perhaps very wide feet, but either way, there is a trend of fit problems.
Another common complaint is that this shoe causes foot fatigue more quickly than other hiking shoes. Of course, the problems of overly tight fit and stiffness will attribute to foot fatigue but it's important to keep in mind that this shoe is sold as a "Light hiking and Summer-Winter Walking" shoe.
If you plan on taking these out on a long hike in the backcountry, obviously you will experience fatigue because this model is just not made for that. Save these shoes for casual wear and light outdoor activities.
If you have very sensitive feet you or very wide feet, you may also want to skip these shoes. Wearing thicker shoes may help, especially in cooler weather, or sizing up. If you have a foot shape that is different than the average but are still very interested in this model, try to go in-store to try them on. Otherwise, find a retailer like REI that will accept returns if you find that the disadvantages outweigh the advantages.
All in all, Asolo is well-known for their top-notch footwear but it seems that the Agent GV didn't quite meet the expectations of the brand's fans. Is it a good shoe? Yes, absolutely. But don't choose this model if you know you're going to be putting this shoe through more rigorous activity than it was designed for.
Asolo has quite an impressive lineup up casual or light hiking shoes in the same category that may be a better fit for you. If you are a woman you can also find equivalent models in your sizing on their website.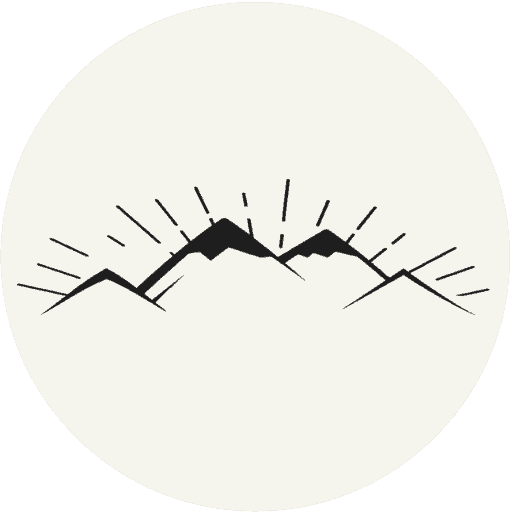 The All-Outdoors Guide team is comprised of enthusiastic experts that enjoy helping others that aspire to be better at outdoor fun. Part of that is making sure you have the right gear and information when it's time to go out and have fun. Some of our team have accomplished amazing feats like climbing 6000 feet to the top of mountains, others have explored every dirt trail they could find and we even have some people that have backpacked solo on various continents. No matter what our readers want to learn and do, our team is here to help them accomplish those goals.