Some nations have all the luck. Not only is Norway world famous for its impeccable health system, inordinately happy and attractive populace, and the most badass forebears in history in the shape of the Vikings, it's also home to some of the most outrageously beautiful mountain scenery in Europe, if not the world.
Making "The Land of the Midnight Sun" even more enviable is the fact that its highly varied but invariably gorgeous, utterly unique landscapes are crisscrossed by a plethora of hiking trails, few of which could be described as anything short of sublime. The type of sublime that makes you wonder if they're in fact real and not the product of some seriously inspired set designer or expert photoshopper's wild imagination.
Thankfully, they're real (we paid a visit just to check), and for the most part doable for hikers of even moderate fitness levels. Because exploring every one would take you several lifetimes, in the following article we've selected the very best of them, from spectacular one-day wanders to multi-day epics that take in a little bit of everything.
Just in case we haven't yet convinced you of Norway's status as a heavenly hiking destination, let's first take a quick peek at some facts that might just do the trick…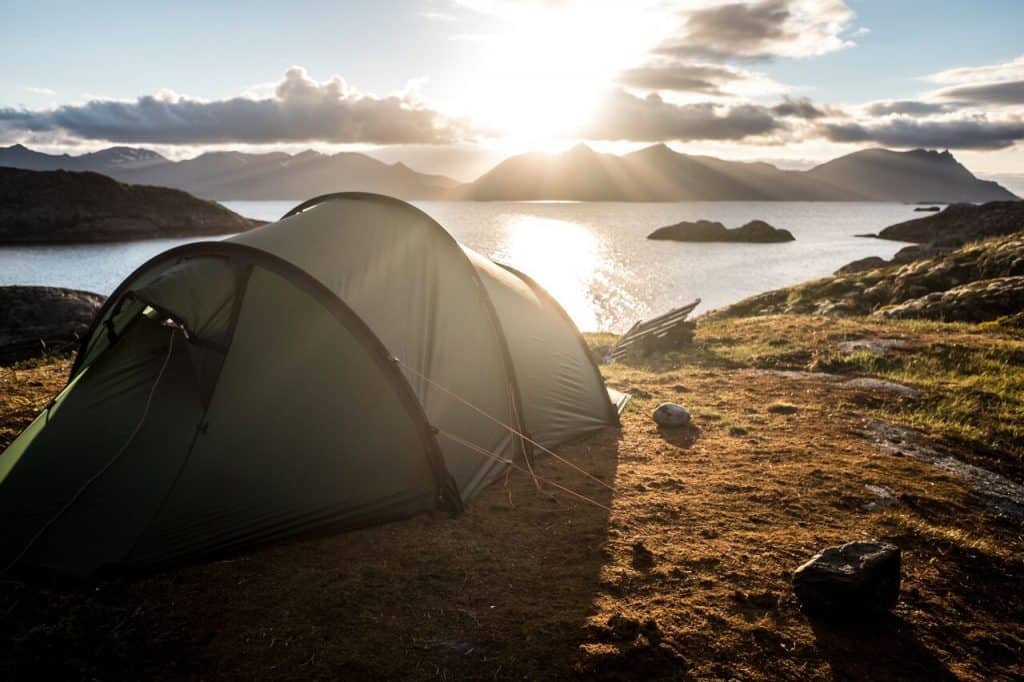 Why Norway is One of the World's Best Hiking Destinations
Let's start with the stats. Norway is home to a total of 46 national parks (85% of which are mountainous), over 3,000 protected areas, and 10% of the country's mainland is covered by national parkland — not bad for a nation that's roughly the same size as Montana.
From its world-famous fjords and epic seascapes to gently rolling high plateaus, snow-clad peaks, and awe-inspiring glaciers, there's a little bit of everything and trail types suitable for all levels of hiker and fitness. While the diversity of these trails is one of the greatest appeals to any potential visitor, one common denominator makes each of them an absolute must for the aesthetically and adventurously inclined: an almost ridiculous amount of absolutely jaw-dropping natural eye-candy that's almost too pretty to point your camera at (though we're sure you'll manage once you get over the initial mesmerized stupor!).
Few nations are quite so liberal in terms of access rights or camping rights as Norway, and one of the most appealing things about hiking here for the adventurously minded is the allemansretten, or "right to roam", which allows hikers to walk and camp wherever they choose.
For those who like to do their hiking with a little bit more in the way of creature comfort and aren't too keen on the idea of wild camping, Norway's excellent network of over 500 mountain huts offers a very convenient way of getting around.
While some of these huts are quite rudimentary affairs, most are very cozy, friendly, affordable, and are located in some of the most improbable and spectacular spots imaginable. Reservations for the mountain huts can be made through the Norwegian Trekking Association and nightly tariffs are around $16-25 for non-members (membership is $70 per year and can be bought here).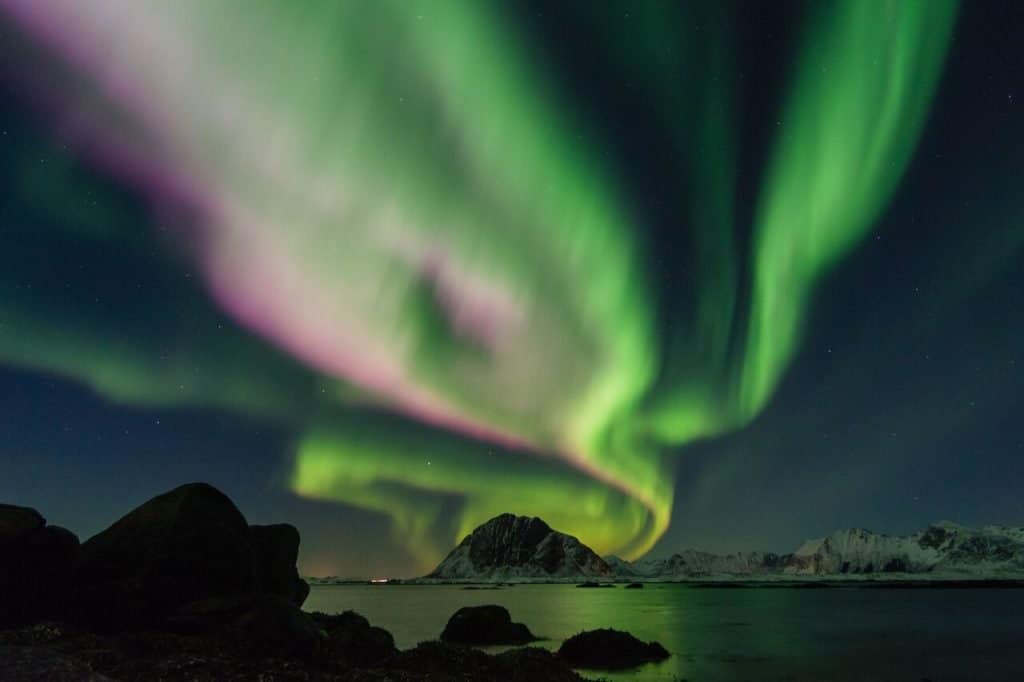 The Best Time of Year to Go Hiking in Norway
To make the most of your time in Norway, we'd highly recommend heading there in the more clement months, when you're more likely to be able to enjoy all of its natural splendor and hike your chosen trails without running into any difficulties weather-wise or finding sections of your route impassable due to the presence of snow and/or ice.
For those of you not put off by the prospect of the white stuff and low temperatures, and keen on escaping the summer crowds (which, we should point out, are negligible compared to those found in other popular hiking destinations around the globe), then winter and early spring can be very rewarding times to see all Norway has to offer on a pair of skis or snow-shoes.
If you choose to head to Norway in the off-season, however, we'd strongly recommend hiring a knowledgeable local guide, especially if you're visiting for the first time.
What to Pack for a Hiking Trip to Norway
Camping
Sleeping mat/pad
Stove and fuel
Cooking utensils, cutlery, pots
Camping knife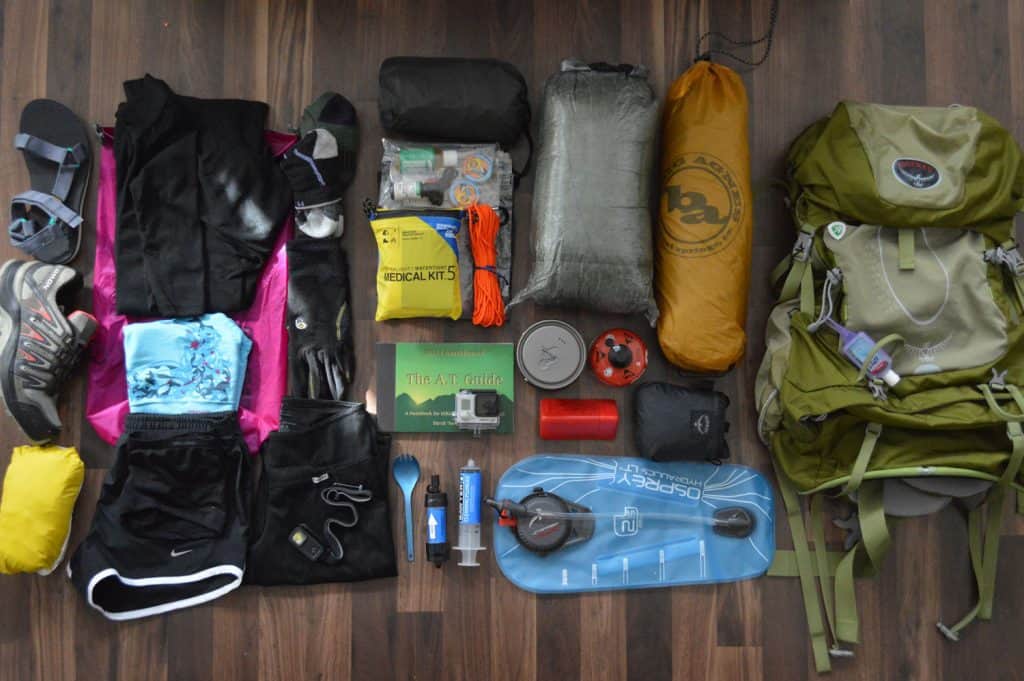 Personal
Hiking boots (boots are preferable to shoes — even the more established trails can be boggy in places and often include short river crossings)
30 to 50-liter backpack
Full-length trousers
Baselayers
Midlayers
Shell layer/rain jacket
Gloves
Hat
Gaiters
Tick removal kit/tweezers
Sunscreen
Water and water filtration/purification kit
Bug spray/mosquito repellent
Headlamp (handy to have if sleeping in huts and always advisable in case of benightment or a late descent from the trails)
Sleeping bag liner (to keep things hygienic when sleeping in the mountain huts)
The Best Hiking Trails in Norway
Day Hikes
1. Trolltunga, Hordaland County
Area: Tyssedal, Odda
Duration: 10-14 hours
Difficulty: Moderate/Strenuous (900m of ascent and 22km round trip)
Access/Trailhead: Skjeggedal car park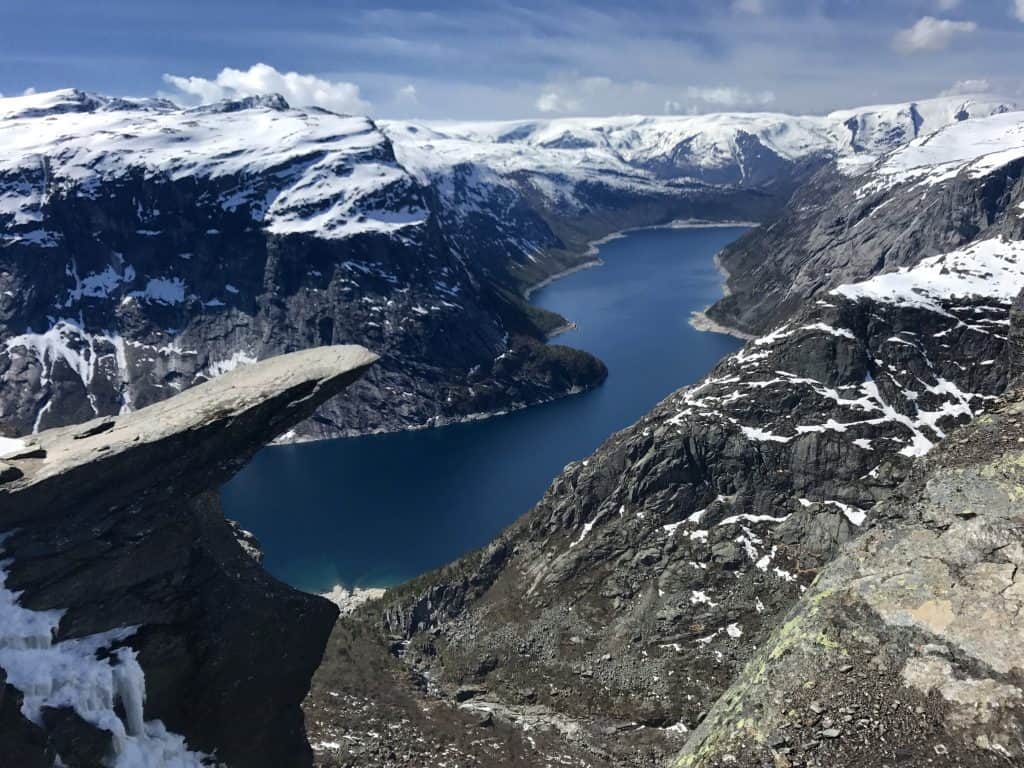 Perhaps the most iconic natural landmark in all of Norway, if not Scandinavia, Trolltunga — or "The Troll's Tongue" — is a 10,000-year-old, gravity-defying rock formation improbably perched 700m above Lake Ringedalsvatnet.
The chances are, you've already seen a picture or two of bolder hikers who've ventured out on to the tip of the "tongue" to take in the airy surroundings, breathtaking scenery, and snap photos that will horrify their mothers, co-workers, and partners back home.
The hike up to Trolltunga is a bit of a long one, rising 900m from the starting point at Skjeggedal and covering 22 km on a round trip that can take from 6 to 10 hours, depending on fitness levels. Even for those slouches amongst us, however, this hike — of all the options we'll cover below — falls distinctly into the "unmissable" category and deserves its place on the bucket list of every hiker with a desire to see some of the world's most unique locations.
TIP: Due to the steep aspect of slope, significant exposure, and avalanche risk on the way to Trolltunga, this hike is not suitable for hiking in winter (late October to March).
2. Reinebringen
Location: Lofoten Archipelago
Duration: 2-3 hours return
Difficulty: Easy/Moderate
Access/Trailhead: Just outside the village of Reine
Another one of Norway's highlights that you're likely to have seen whilst browsing outdoor magazines or Instagram, Reinebringen is a very accessible hike that's more about the views than the challenge.
Starting just outside the delectably cute fishing village of Reine on Moskenesøya (Moskenes Island), this short but occasionally steep hike leads up to one of the most incredible viewpoints the world over. From this modest perch just an hour to an hour and a half from the village, you'll have views out to the glistening Reinefjorden, Kjerkfjorden, Djupfjorden, dozens of barbed peaks, and the mighty, imposing granite facade of the Lofoten Wall, where you might just be able to spot, with binoculars, a few intrepid rock climbers attempting to scale their way up the wall's towering spires.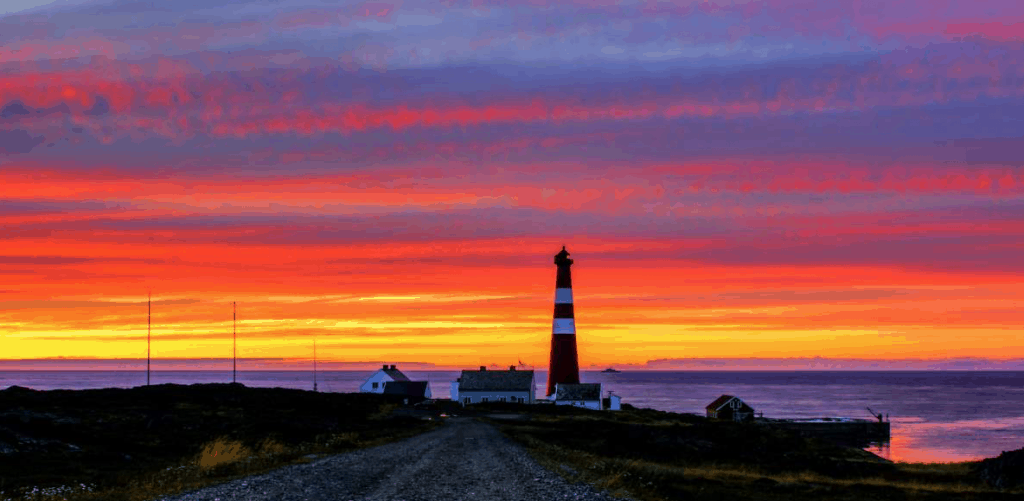 3. Bunes and Horseid Beaches
Location: Lofoten Archipelago
Duration: 3-5 hours
Difficulty: Easy/Moderate
Access/Trailhead: Kierkefjord
Getting out to this lonely duo of beaches on the northwest coast of Moskenesøya take a bit of effort, requiring a ferry ride first to Reine from the mainland and then a second ferry from Reine to Bunes Beach or Kierkefjord.
Those up for the logistical challenge, however, are rewarded with something truly exquisite and utterly unique — a pair of Carribean-esque beaches encircled by giant, towering granite peaks that look like they've been plucked straight from the Karakorum or Patagonia and placed here as sentinels to these two simply sublime national treasures.
While the thermometers and your chilled extremities will no doubt remind you of your true whereabouts, there's no questioning that these beaches, with their sugary sand and turquoise waters, wouldn't look out of place somewhere decidedly more tropical as opposed to some 70 miles north of the Arctic Circle. Due to its northern latitude, this area also provides front-row seats for those keen to witness the wonderful weirdness of the midnight sun in late May and early July.
4. Kvlavika Beach
Location: Lofoten Archipelago
Duration: 1-2 hours
Difficulty: Easy
Access/Trailhead: Red boat shed 2 miles past the town of Fredvang
Kvalvika, the northern neighbor of the Bunes and Horseid beaches featured above, is slightly smaller than its siblings to the south but no less impressive. The hike to get there is an easy 30 to 50-minute stroll that's doable for even the most unadventurous or hungover hiker, and the compensation far outweighs the modest exertion that will land you on this thin, sugary-sanded strand backed by steep, pointy stone spires.
The real magic, however, happens some 500m up (on the beach's north side) atop the imposing Mount Ryten, from where you'll be treated to a birds-eye view of the nigh-on unfathomable beauty below.
While this hike tends to be fairly busy during the day in summer months, you can treat yourself to a night with a last-human-on-earth kinda feeling if you're willing to haul in your camping gear and pitch up on the rolling dunes directly behind the shore.
Do so when the world's largest light show — the northern lights — happens to be in town, and you'll be in for one of the most unique experiences imaginable.
5. Besseggen Ridge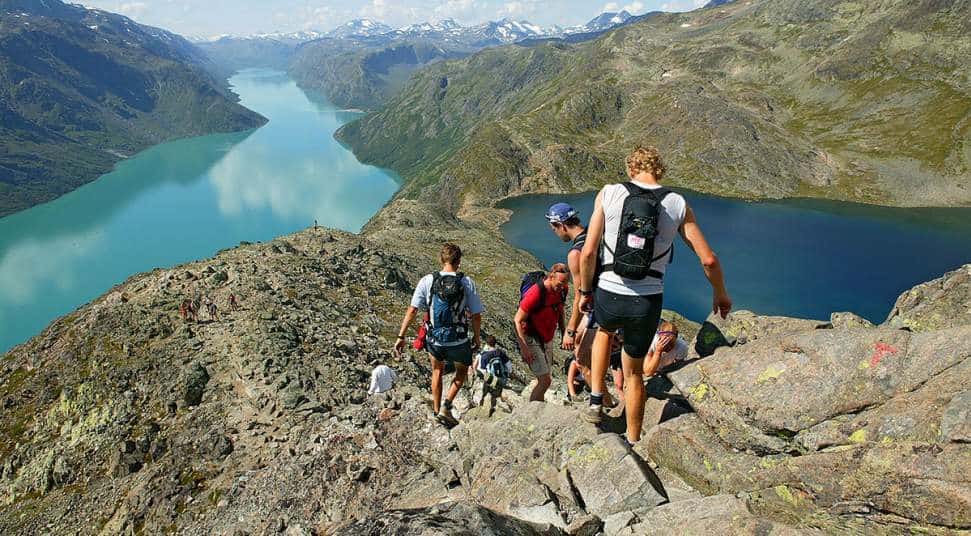 Location: Jotunheimen National Park
Duration: 5-7 hours one way
Difficulty: Moderate/Strenuous
Access/Trailhead: Gjendesheim Hut
Situated in southern Norway's Jotunheimen National Park, the Besseggen Ridge takes in some of the best alpine scenery in the country on a high traverse between the gloriously azure-colored alpine lakes of Gjende and Bessvatnet.
While steep in its opening sections, this trail soon eases off and affords non-stop, uninterrupted views over the neighboring valleys to some of Norway's highest mountains — a jagged array of tooth-like peaks that dominate the skyline in every direction. The most convenient way to do the hike is to catch the early boat to Memurubu and then hike the ridge in reverse from there to Gjendesheim, where you'll find a very friendly tourist lodge serving hearty plates of local cuisine.
6. Priekestolen ("Pulpit Rock")
Location: Lysefjord/Rogland County
Duration: 2-4 hours return
Difficulty: Easy
Access/Trailhead: Preikestolhytta
Another of Norway's highly Instagrammable sights, Pulpit Rock is a hugely popular spot on account of its accessibility, outstanding views over the surrounding Lord-of-the-Rings-esque landscape, and the opportunity to enjoy the thrill of dangling your legs into an airy void some 500 meters above the nearest landing spot.
If you have even the slightest crumb of vertigo, we wouldn't recommend it, but if not, then the 1 to 1.5-hour hike to get there is well worth the effort. With only 350 meters of ascent from the trailhead, this is a gentler hike and doable for hikers of all levels of fitness.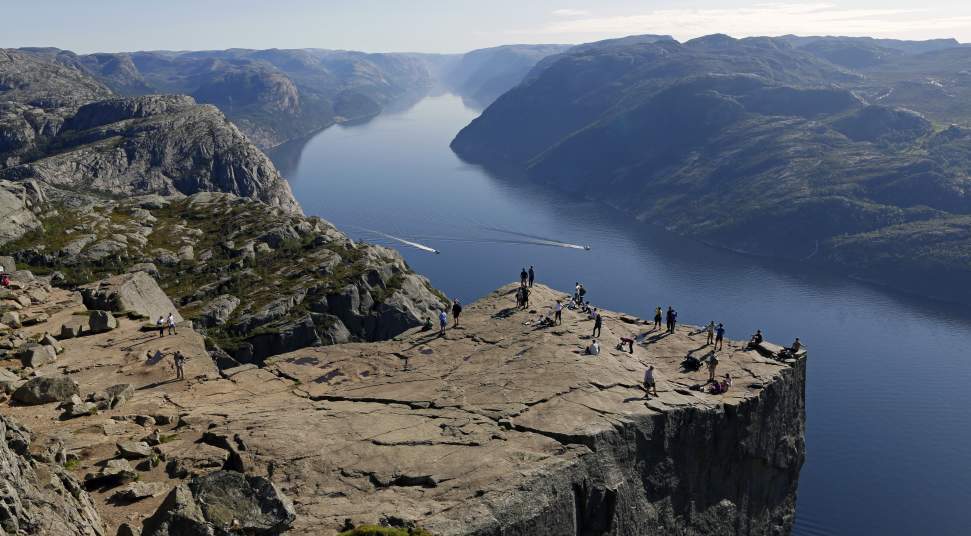 7. Keipane
Location: Geirangerfjord
Duration: 7-10 hours return
Difficulty: Strenuous
Access/Trailhead: Town of Geiranger
Looming above the UNESCO World Heritage Site of Geirangerfjord, the summit of Keipane allows hikers to see all the splendors of this quintessentially Norwegian and utterly idyllic fjord while avoiding the crowds that tend to accumulate in the villages and on the more moderate trails down below.
Getting there isn't easy, requiring a calf-crushing ascent of Keipane's steep, forested flanks before a slightly easier-going traverse to the often snow-clad summit at 1,380m. You might be breathless, verging on exhaustion, and otherwise worse for wear when you get there, however, but the views from the top are such that — if the scenery doesn't leave you speechless — the only complaint you'll be likely to utter is that you hadn't discovered the spot sooner.
8. Dovrefjell
Location: Central Norway
Duration: 5-7 hours
Difficulty: Moderate
Access/Trailhead: Just south of Kongsvold Fjeldstue
Unlike some of the more easily accessible mountain areas in Norway, Dovrefjell National Park offers visitors a taste of true wilderness, with its sprawling moors and foothills boasting a far more open feel than many of the fjordlands and narrow-valleyed mountainous regions elsewhere in the country.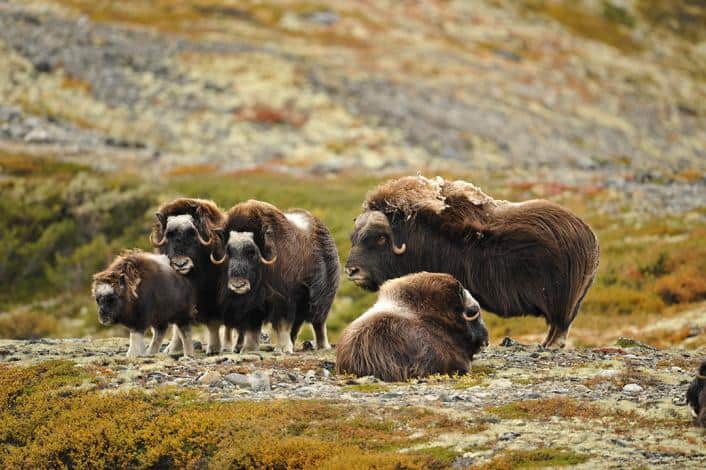 Beyond the isolated peaks, glaciers, and Yosemite-esque waterfalls, one of the highlights of any trip to Dovrefjell is the chance to spot a herd of its most famous residents, the musk oxen. These huge, long-haired, yak-like beasts died out in Europe during the last ice age but were reintroduced here in the early half for the 20th Century and now add a further element of intrigue and allure to an area already endowed with ample measures of both.
Perhaps the most enjoyable, scenic, and exciting hike in Dovrefjell is from Kongsvold to Reinheim, a 9.5-mile trail that takes in the summit of the 2,286-meter Snøhetta and offers plenty of potential for musk oxen and reindeer sightings along the way.
9. Norangsdal Valley
Location: Sunnmøre Alps
Duration: Full-day hike (option to overnight at Patchellhytta Hut)
Difficulty: Moderate/strenuous
Access/Trailhead: Village of Hjørundfjord
Remote, wild, and flanked on either side by dozens of very doable peaks, Norway's "Hidden Valley" is the perfect playground for those wishing to combine a serious workout with some seriously impressive scenery. The opportunities for peak-bagging here absolutely abound, with the summits of Kvitegga (1693m), Slogen (1564m), Smørskredtinden (1631m), Råna (1586m), and Jakta (1588m) all accessible from the valley floor.
The catch? Firstly, getting there requires a longish drive on a narrow, single-track road with the kind of views that are likely to have you wreck your rental well before reaching the parking site. Secondly, the hiking here is better suited to those of the steely-calved and large-lunged ilk than otherwise, with most routes involving a very steep slog up the flanks of the narrow valley walls and offering little respite along the way.
The most accessible trail and best views of the valley are to be found on the hike up to the Patchellhytta Hut, which you can then use as a base camp for further explorations of the surrounding peaks if you've still got enough gas in the tank. If not, the hut itself makes for a superbly scenic breakfast spot before the return journey to the valley floor.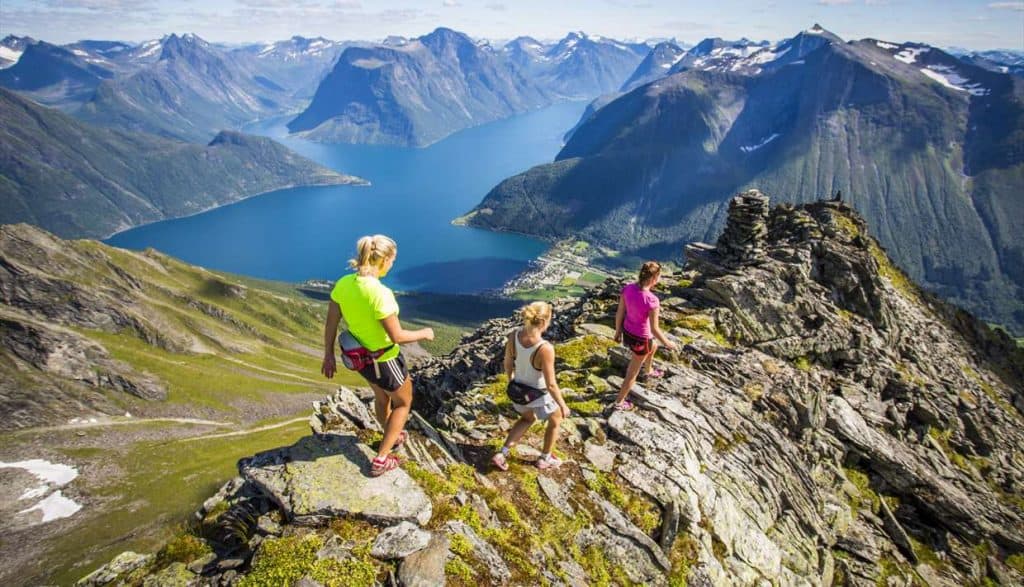 10. Knivskjellodden
Location: Northern Norway
Duration: 6 hours return trip
Difficulty: Moderate
Access/Trailhead: Parking lot on E69
Located just a short distance from the usually crowded North Cape, Knivskjellodden — the true northernmost point of mainland Europe by over a kilometer — is the ideal getaway for those with a full tank of gas, a thirst for adventure, and a desire to escape the tourist traffic that can overwhelm its more accessible and famous neighbor to the southeast.
Touted as the world's northernmost hiking trail, this one is a little rough underfoot and far more secluded than the majority of the other trails on our list, but receives only a tiny fraction of the visitors heading to the Nordkapp.
The six-mile trail out to Knivskjellodden, moreover, affords visitors the true end-of-the-world feel that the faux version promises but doesn't quite deliver, culminating on an exposed, weather-beaten headland with surrounding seascapes that the English language's rather tame adjectives — bleak, windswept, divine, savage, raw — lack the oomph to describe. For our money, the Norwegian "himmelsk" (roughly "heavenly"), comes a little closer.
11. Galdhøpiggen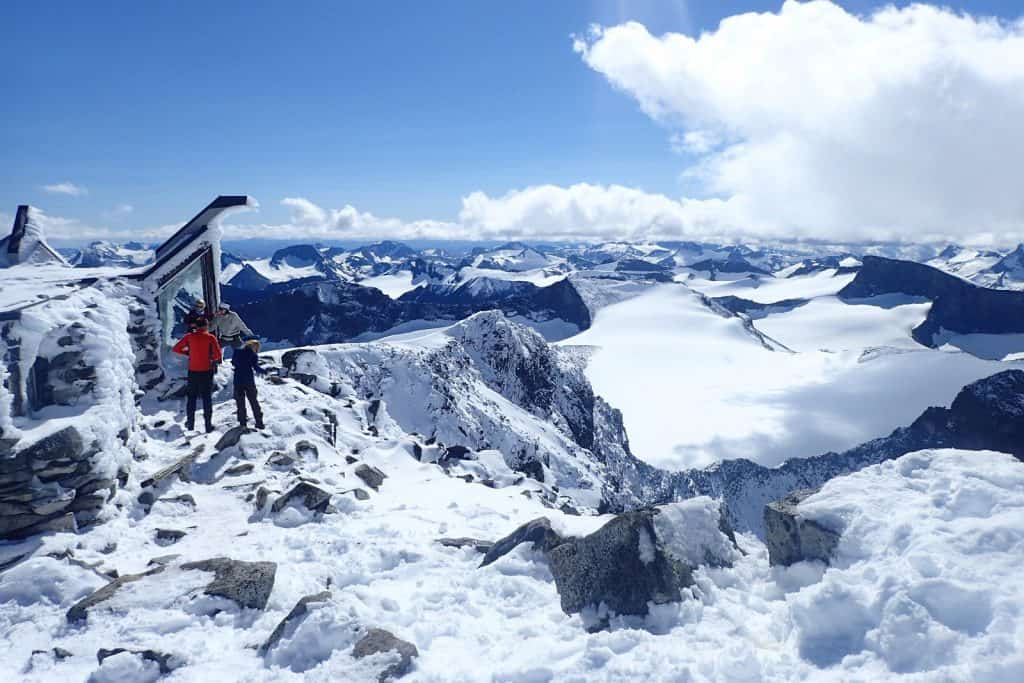 Location: Jotunheimen National Park
Duration: Day hike
Difficulty: Moderate starting from Juvashytta; Moderate/strenuous from the Spiterstulen Hut
Access/Trailhead: Spiterstulen and Juvashytta mountain huts
At 2,469 meters, Galdhøpiggen is the highest mountain in Northern Europe and an easily attainable summit to score off the ticklist for impassioned peak-baggers.
Two trails lead to the summit:
The first starts at the Juvashytta Hut (reachable by car) at 1,850 meters, and involves a crossing of the Styggebreen Glacier for which we'd recommend hiring a guide and equipping yourself with the necessary gear (ice-ax, crampons, rope, crevasse rescue kit, helmet), but is otherwise undemanding and takes only around 4-5 hours there and back.
The second route starts at the Spiterstulen Hut in Visdalen and is a little longer (1,300 m of ascent, 6 hours return) but bypasses the glacier and takes in two additional summits (Svellnose and Keilhaus) on the way to the peak of Galdhøpiggen itself.
12. Skåla
Location: Nordfjord
Duration: 6-8 hours
Difficulty: Strenuous
Access/Trailhead: Tjugen (1.4 miles from Loen)

With over 230 trails to choose from, visitors to the region of Nordfjord could easily be forgiven for succumbing to indecision when trying to choose the best way to take in all the loveliness this incredible area has to offer.
The challenging but hugely rewarding hike up to the peak of the 1,848-meter Mount Skåla in the Jostedalsbreen National Park, however, is a hike that merits its place at the top of any must-do list for future visitors. Not only does this trail regale its hikers with non-stop, exquisite views of the surrounding glaciers, fjords, and mountains, but on the summit you'll find one of the most outrageously and scenically located mountain huts on the planet.
Built in 1891, the Kloumannstårnet Hut is both a curious and very welcome sight at the end of a long, occasionally strenuous trail and one of the most attractive spots for a halfway snack-stop the world over.
Long-Distance/Multi-Day Treks
13. Hardangervidda Plateau Traverse
Location: Southern Norway
Duration: 4-6 days depending on selected route and hiking speed
Difficulty: Moderate to strenuous
Access/Trailhead: Liset, Hardangervidda National Park
Few mountainous regions in the world cater for the intrepid and enthusiastic hiker quite like Norway's Hardangervidda. Boasting a network of 30 public huts and countless miles of trails crisscrossing its high, barren expanse, you could spend a lifetime in the region and still not see everything it has in store.
While this idea of eternally wandering the trails of Hardangervidda may strike many first-time visitors as a pretty good one, for those with families and jobs to return to we'd recommend the wild and wonder-strewn traverse of Hardangervidda's high plateau from Liset to Haukeliseter to sample the best this incredible area has to offer.
This is a largely unfrequented route, but a trio of mountain huts simplify logistics and save you carrying your camping gear and supplies across the 100-kilometer expanse of gorgeously stark wilderness.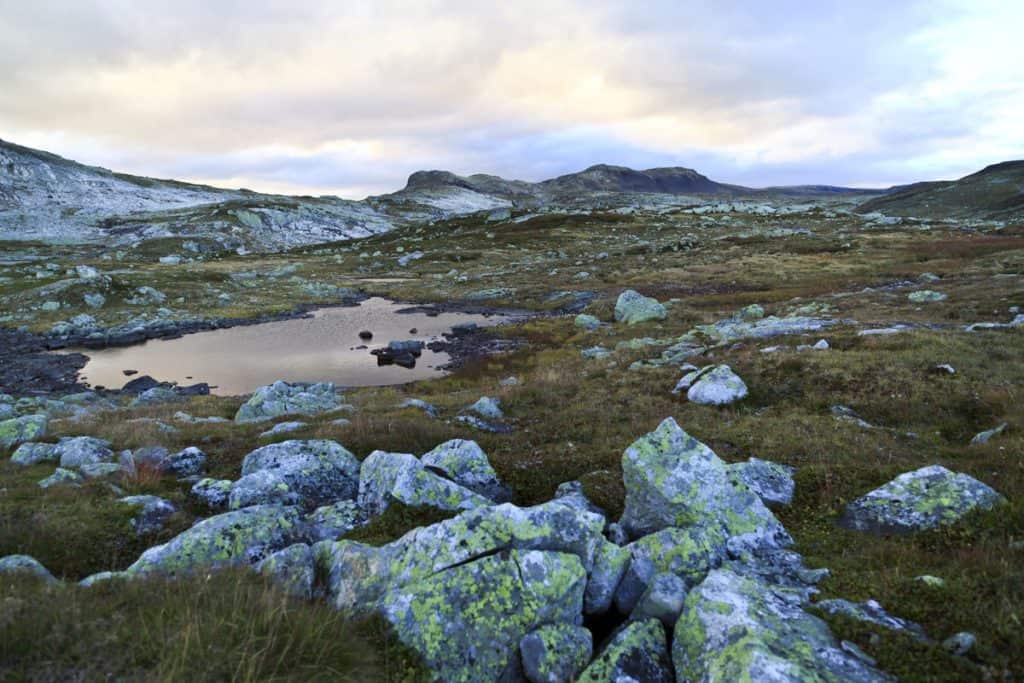 14. Trollheimen
Location: Southwest of Trondheim
Duration: 2-3 days
Difficulty: Moderate
Access/Trailhead: Lake Tovatna
Boasting some of the best scenery Norway has to offer, Trollheimen ("The Land of the Trolls") is an easily accessible region that is a must on any Norway-bound hiker's ticklist.
This hike starts off on easy ground by the shores of Lake Tovatna, wending its way gently to the Kårvatn hut at 220m. After overnighting here, on day two things get a little more serious, with the trail leading you on a long ascent (almost 1,000m) towards the mind-blowing viewpoint at Bjøråskaret (1178m) before then making a sharp, 800-meter descent into the Innerdalen Valley.
On the way down, however, your tiring legs will be fueled by views of the 1,394-meter spire of Dalatårnet (think the Matterhorn in miniature) towering over the crystal clear lake at its foot and the Innerdal Mountain Lodge, where we'd highly recommend spending a second night before the long slog back to Lake Tovatna on day three.
15. St. Olav's Way
Location: Southern Norway
Duration: 2 months
Difficulty: Variable, but mostly moderate
Access/Trailhead: Gamlebyen, Oslo, next to the ruins of Mariakirche
Norway's answer to Spain's famous Camino de Santiago, St. Olav's Way is an epic 400-mile pilgrimage trail that covers huge swathes of wilderness and passes countless landmarks of historical interest on the way to Nidaros Cathedral in Trondheim.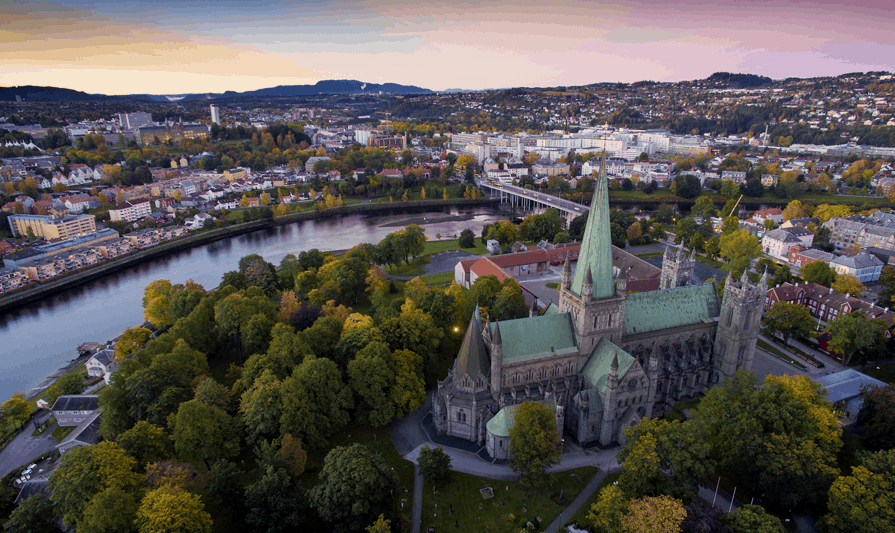 Walkers starting off in the fairly tame environs outside Oslo shouldn't be fooled. After an easy but very picturesque traipse through the Gudbrandsdal valley and along the shores of Lake Mjosa, the trail takes a quick turn for the testing as it moves into Norway's central mountains and the stark, dramatic wilds of Dovre Plateau before then easing off again as you descend into the farmlands and fjordlands on the approach to Trondheim.
Along the way, you'll pass over 700 Viking burials mounds (at Oppdal), Bronze Age settlements, Iron Age stone circles, and some of the best mountain scenery in Europe while negotiating the testier sections of trail in the Jotunheimen Range and Rondane National Park.
Oh, and then there's the coup de grace toward which all your efforts lead you — the shrine to the "Great Christianizer" of Norway at Nidaros Cathedral in Trondheim, which, as far as finishing points go, is about as elaborate and majestic as they come.
While this trail can be done in stages and started at Lillehammer or Dovrefjell, for those keen to do the whole thing from start to finish we'd strongly recommend coming highly prepared. Not only is Norwegian weather notoriously fickle even in summer, but some stages of the trail cover long stretches of wilderness where you'll be all on your lonesome and need to carry your own accommodation and supplies.
Conclusion
Not many countries in the world can single-handedly augment a hiker's desire to believe in reincarnation. With its simply stupendous number of splendor-studded hiking trails that most would gladly spend several centuries exploring, however, Norway manages to do just that.
From delectably scenic fjordlands dotted with dramatic beaches to lonely uplands strewn with gorgeous alpine lakes, glaciers, and enough peaks to populate a small planet, The Land of the Midnight Sun has it all. Whichever of its awesome trails you choose to tackle on your visit, we're sure they'll leave the type of impression that will have you booking your return trip to this absolutely unique hiking destination in a hurry.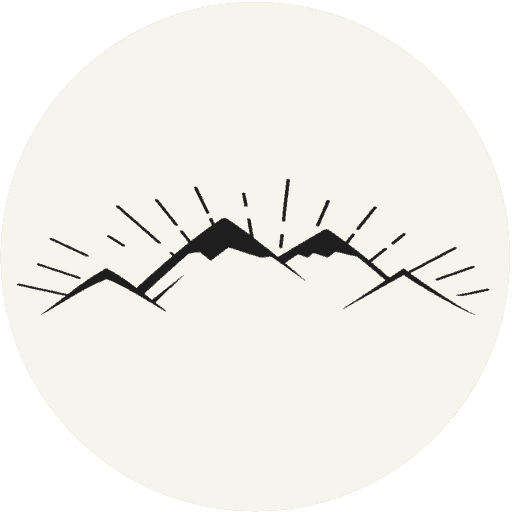 The All-Outdoors Guide team is comprised of enthusiastic experts that enjoy helping others that aspire to be better at outdoor fun. Part of that is making sure you have the right gear and information when it's time to go out and have fun. Some of our team have accomplished amazing feats like climbing 6000 feet to the top of mountains, others have explored every dirt trail they could find and we even have some people that have backpacked solo on various continents. No matter what our readers want to learn and do, our team is here to help them accomplish those goals.