Are you looking for the perfect place to indulge in the wilderness and explore nature at its best? The state of Colorado has several dozens of diverse state parks that can easily satisfy anyone who's craving for amazing outdoor adventures.
Need some help and inspiration while planning your trip? Then you'll want to read this list of the 13 best state parks in Colorado.
Before we focus on each of the state parks in our list individually, let's first discuss some general information on the parks and nature in Colorado.
What you should know about state parks in Colorado
The state of Colorado spreads across an area of 104,094 square miles neighboring the states of Kansas, New Mexico, Utah, Oklahoma, Arizona, Oklahoma, Nebraska, and Wyoming.
Colorado's land is perfectly diverse, which makes it a great destination for any nature lover. More than 496 square miles of the state's area consists of inland water. The rest of the state is covered by magnificent plateaus, vast plains, breathtaking canyons, deep forests, and steep mountain slopes of the Rocky Mountains offering countless miles of trails for all types of adventurers.
If you like to explore American state parks, you'll be surely pleased to learn that the state of Colorado has 42 of them. While this might not sound overly impressive in comparison with some other states (California, for example, has 270 state parks!), given the location and size of the Colorado parks, you will basically come across some state park in each and every corner of this state.
How to prepare for your Colorado state park adventures? We've put together some tips and advice you might find valuable.
Natural environment in Colorado
Colorado is a very diverse state. Its altitude ranges between 3,315 feet (lowest point, the Arikaree River) and 14,433 feet (Mount Elbert, the highest mountain of the state of Colorado and the whole Rocky Mountain National Park). Some parts of the state are dry and desert, others are rocky and steep, and you can easily find yourself in lush forested areas that can get muddy and wet.
Preparation for your Colorado trip should therefore be always highly individual and mindful of the exact type of environment you're going to explore. Of course, you'll also need to pay attention to the seasonal conditions and actual weather forecast (we'll discuss the weather in detail in the next section).
Keep in mind that the higher you're heading, the more unpredictable the weather can be, so preparing for a sudden downpour or drop in temperature is always a good idea.
Also, remember that you're very likely to run out of cell coverage in some rugged areas of the state. Especially deep valleys, gorges, and canyons can be problematic in this regard. Always make sure that someone knows where you're heading and when you should return – this can be vital if you get stuck in some remote area waiting for help (that might or might not come).
What else should you have packed in your backpack when exploring the Colorado state parks? As in any isolated natural environment, make sure to bring enough water and food, some reliable shelter if you plan to spend the night outdoors, and some efficient survival tools just in case you run into some unexpected situation. Sturdy yet light hiking shoes are, of course, a must.
Weather in Colorado
As we've already hinted above, Colorado is an extremely diverse state, so you must prepare for each of your adventures in the area individually and precautiously.
In Denver, the state's capital, for example, the summers are hot with the temperatures often reaching scorching 89-96°F, whereas the winters are typically very cold and dry with the temperature dropping all the way down to 10-6°F.
In the mountains, the conditions can be very different. Some of the highest peaks in the Rocky Mountain range are covered in snow year-round.
Other areas can easily surprise you with heavy downpours, sudden shifts in temperature, or even dangerous and unpredictable flash floods. Don't underestimate these factors even when the skies seem to be clear and blue in the morning and prepare for all the possibilities.
Wildlife in Colorado
If you like to watch and admire wildlife, Colorado is certainly a great place to visit. Most of the species you'll get the chance to meet in local state parks are not considered to be dangerous.
Nevertheless, some precaution and common sense should always be applied when you're encountering the likes of Rocky Mountain Bighorn Sheep, mountain goats, Bull Elk, and Colorado Bull Moose. While these animals are not naturally aggressive, they can be dangerous if they feel threatened.
Of course, there are also some species that you should avoid at all costs when in Colorado. These include the potentially deadly Brown Recluse and Black Widow spiders, infectious Rocky Mountain wood ticks, Colorado coyotes, Black Bears, and Mountain Lions.
The standard precautions include making some noise to let the animals know about you in advance and protecting yourself from the insects and parasites with repellents or mosquito nets at night.
Now let's move on to our list of the best state parks in Colorado:
Top 13 Best State Parks in Colorado
Vega State Park
Nestled on the northwestern end of Grand Mesa National Forest, Vega State Park is a beautiful natural playground offering attractions and activities for all the different types of adventurers. As its name suggests ("vega" means meadow in Spanish), this state park is mostly filled with lush pastures that get seasonally covered by a gorgeous carpet of flowers of all types and colors.
However, this state park is mostly renowned due to the majestic Vega Reservoir – a 925-acres lake surrounded by wetlands offering ideal conditions for fishing.
The state park is also open to hunting – the area is home to chipmunks, squirrels, rabbits, coyotes, beavers, and it's occasionally visited by bobcats and black bears too. If you prefer hiking, there are also several easy trails around the lake that are perfectly suitable for all ages and fitness levels.
| | |
| --- | --- |
| Location | Mesa County |
| Elevation | 7,696 ft |
| Area | 1,823 acres |
| Activities | Fishing, hunting, camping, hiking, animal watching |
Cheyenne Mountain State Park
Cheyenne Mountain State Park, located near Colorado Springs, is one of the youngest state parks in the area – it was only established in 2006. It is dominated by the Cheyenne Mountain, a distinct triple-peak towering 9,570 ft above sea level (although it only has 1,141 ft prominence), and borders the characteristic vast plains of Colorado.
This makes the park a perfect place for admiring the striking transition of the Colorado country from flats to mountains.
Cheyenne Mountain State Park is visited mostly by hikers (the park has 28 miles of easy-to-moderate hiking trails), bikers, and families/individuals interested in wildlife exploration. There is also a year-round open campsite and various picnic facilities.
| | |
| --- | --- |
| Location | El Paso County |
| Elevation | 6,000 ft |
| Area | 1,680 acres |
| Activities | Hiking, biking, wildlife watching |
State Forest State Park
State Forest State Park spreading between the Jackson and Larimer counties is by far the largest state park in the whole state of Colorado. This park was established in 1970 and it offers a typical high country experience – rugged rocky trails, pristine alpine lakes, perfectly preserved wilderness, convenient lodges, and numerous campsites.
Since the elevation is quite high here, sensitive people might need some time for acclimatization. The most popular hikes in the area include the picturesque Kelly Lake Trail and the demanding ascent of Clark Peak. Since a large portion of the trails in this state park is open to horses, equestrians are welcome here too.
| | |
| --- | --- |
| Location | Jackson / Larimer counties |
| Elevation | 13,000 ft |
| Area | 70,838 acres |
| Activities | Hiking, biking, horseback riding, camping |
Lathrop State Park
Established in 1960, Lathrop State Park was the very first state park in Colorado. It is located just 3 miles west of Walsenburg, and most of its attractions and activities are centered around either of its two lakes – Martin Lake and Horseshoe Lake.
Both are suitable for fishing and various water sports including windsurfing, jet skiing, and boating. Moreover, the area also has a horse trail and a newly built archery practice range.
Lathrop park is a laid-back recreational area that will probably mostly suit families and groups of all ages. The beautiful scenery in this area is ideally complemented by the panoramic mountainous backdrop, so many people come here just for relaxing camping.
| | |
| --- | --- |
| Location | Huerfano County |
| Elevation | 6,400 ft |
| Area | 1,594 acres |
| Activities | Fishing, water sports, archery, camping |
Mueller State Park
Mueller State Park, situated west of Colorado Springs, is a perfect place to be if you would like to hike or just relax in the unique natural environment. The area boasts unusual boulders and rock formations that attract both beginner and experienced climbers.
This incredible park is also great for avid photographs – the scenery is always highly photogenic regardless of the season and weather.
Mueller Park's most remarkable sight is the Dome Rock (9,044 ft / 334 feet prominence) – a majestic granite outcrop offering wide views around the area. Mueller State Park is also home to abundant wildlife which includes black bears, elks, hawks, and deer. In the winter, this area also turns into a haven for snowshoers and cross-country skiers.
| | |
| --- | --- |
| Location | Teller County |
| Elevation | 9,272 ft |
| Area | 5,112 acres |
| Activities | Hiking, climbing, camping, winter sports, wildlife watching |
Rifle Falls State Park
Besides all the mountains, plains, and lakes, Colorado is also home to some remarkably scenic waterfalls. Rifle Falls State Park is a great place to see one of them – a triple 70-foot Rifle Fall flowing above a travertine dam on East Rifle Creek. The area is full of lush greenery and even has some nice caves worth exploring.
All the paths and picnic areas are regularly renovated, which makes it a perfect place for family get-togethers or nature-themed weddings and celebrations.
On the other hand, this also makes the park very crowded during the summer, so it's recommended to come early to catch your parking spot (the lots are limited).
Rifle Falls State Park covers a small area (just 48 acres), and the hike to the falls itself is very short and easy (although the terrain is rocky and quite steep). The area also contains some of the best campsites in the whole state of Colorado, so you surely won't get bored here.
| | |
| --- | --- |
| Location | Garfield County |
| Elevation | 6,800 ft |
| Area | 48 acres |
| Activities | Easy hiking, picnics, events, camping, cave exploration |
Eleven Mile State Park
Eleven Mile State Park is centered around one of the largest reservoirs in Colorado – Eleven Mile Reservoir that is also known thanks to the Canyon Dam in its south-eastern corner. The area boasts 325 campsites and offers perfect conditions for fishing, hiking, biking, picnicking, and some other popular outdoor activities.
This beautiful park can be mostly characterized as high alpine meadows reaching 8,600 feet above sea level. The wide, mostly bare plains offer panoramic glimpses of surrounding hills and granite outcrops.
Eleven Mile State Park is mostly visited for pure recreation, relaxation, and trophy fishing (in the winter, the reservoir also offers great conditions for ice fishing). The area also has a small marina, so it's suitable for boating too.
Nevertheless, if you would prefer to spend your time more actively, you can also hike the popular Eleven Mile loop, an undemanding yet rewarding trail around the reservoir.
| | |
| --- | --- |
| Location | Park County |
| Elevation | 8,600 ft |
| Area | 7,662 acres |
| Activities | Fishing, hiking, biking, camping, |
Arkansas Headwaters State Park
If you're a fan of whitewater rafting and kayaking, you have probably already heard about the Arkansas Headwaters State Park, one of the most popular rafting locations in the whole United States.
The park centers around the Arkansas River, offering 150 miles of water with many different classes of rapids (class II- class V). This variety makes the place perfect for both adrenaline junkies and adventurous families.
Moreover, the park is also great for hiking, nature exploration, camping, and there are also numerous attractive biking trails. You can even try your luck fishing here either from the raft or from the river banks. Visitors also often praise the area for its cool camping facilities – just keep in mind that they must be reserved well upfront, especially in the peak of summer.
| | |
| --- | --- |
| Location | Chaffee / Custer / Fremont / Lake / Park Counties |
| Elevation | 7,416 ft |
| Area | 6,193 acres |
| Activities | Kayaking, rafting, hiking, biking, camping |
Golden Gate Canyon State Park
If you want to get "lost" in the wilderness, Golden Gate Canyon State Park is one of your best choices in the state of Colorado. This vast, mostly forested area is bustling with wildlife that includes black bears, mule deer, mountain lions, elks, and several species of squirrels.
The park is also popular with birdwatchers thanks to being home to the likes of the turkey vulture, mountain chickadee, or Steller's jay.
The Golden Gate Canyon area is a wonderful place to hike, trail run, or ride a mountain bike. Most of the trails in the area are of moderate difficulty, and many of them are loops, so you don't have to return the same way. Prepare for wonderful panoramas and a perfect sense of freedom far away from the hustle and bustle of cities.
| | |
| --- | --- |
| Location | Gilpin / Jefferson Counties |
| Elevation | 10,400 ft |
| Area | 12,119 acres |
| Activities | Camping, hiking, picnicking, bird and wildlife watching |
Roxborough State Park
If you've never been to Roxborough State Park before, you'll be surely stunned and amazed with its dramatic sharp red-rock formations. Moreover, this area also has a great archaeological significance – various artifacts found in the park reflect the everyday lives of prehistoric hunter-gatherers who lived or roamed through the area.
Later on, this place was also inhabited by early native tribes (approximately from 5,000 BC to 1,000 AD).
Being located just 25 miles south of Denver (just 7 miles south of another popular park in the area – the Chatfield State Park), Roxborough park is very popular with visitors of all ages and types, so be prepared for crowds if you head there during the summer or on weekends.
Besides exploring the area at your own pace, you can also join some of the guided tours. The park is accessible year-round, so it's also popular with snowshoers.
| | |
| --- | --- |
| Location | Douglas County |
| Elevation | 7,145 ft |
| Area | 3,339 acres |
| Activities | Hiking, winter sports, exploring history, wildlife watching, rock climbing |
Eldorado Canyon State Park
Eldorado Canyon State Park is, as its name clearly suggests, mostly centered around the steep, stunningly beautiful red rock canyon surrounded by lush greenery.
The park offers around 11 miles of hiking and biking trails that are suitable for all types of adventurers. But the biggest attraction of this park is certainly its rock climbing area that contains more than 1,000 technical climbing routes for both beginners and experienced climbers.
Eldorado Park is also popular thanks to the picturesque South Boulder Creek – a perfect place for fishing, picnicking, or just strolling along the banks.
The area also boasts a very rich history – it used to be home to the indigenous Ute tribe, and later it also attracted hundreds of gold-seekers. Unlike many other parks on this list, Eldorado Canyon is only open during the daytime, so you are not allowed to stay the night here.
| | |
| --- | --- |
| Location | Boulder County |
| Elevation | 7,096 ft |
| Area | 885 acres |
| Activities | Hiking, fishing, biking, wildlife watching, picnicking. |
Lory State Park
If you prefer vast plains and neverending wild meadows to rugged canyons and extreme peaks, Lory State Park is exactly the kind of a place where you would like to be. This beautiful park nestled in Larimer County offers a wide variety of trails that are ideal for both hiking and mountain biking.
One of the most popular trails in the area will lead you to Arthur's Rock, an enormous bald rock formation offering stunning panoramic views around the whole county.
Lory State Park lies on the shores of the uniquely shaped Horsetooth Reservoir, a 6.5-mile-long and one-half-mile wide lake that offers many activities, including swimming in several of its secluded coves. The park is also seasonally open to hunters.
| | |
| --- | --- |
| Location | Larimer County |
| Elevation | 7,017 ft |
| Area | 2,492 acres |
| Activities | Hiking, mountain biking, horseback riding, rock climbing, hunting, fishing |
Staunton State Park
Being designated only in 2013, Staunton State Park is one of the youngest state parks in Colorado. Nevertheless, the area has been popular with hikers, trekkers, trail runners, and climbers for much longer, which surely contributes to its great amenities and infrastructure.
Get ready to explore more than 20 miles of trails suitable for all fitness levels. Some of them will lead you all the way up to 10,000 feet above sea level, so don't underestimate the preparation and bring some warmer clothes.
The park also attracts visitors with its historical ranch – the Staunton Ranch, which was established in 1918 and later donated to the public by the heirs of its founder, Mr. Archibald Staunton. The whole park was meticulously planned not only to serve its visitors but also to preserve its pristine natural environment in order to fulfill the wishes of the land's original owners.
| | |
| --- | --- |
| Location | Park / Jefferson County |
| Elevation | 10,000 ft |
| Area | 3,908 acre |
| Activities | Hiking, biking, walking, exploring history, wildlife watching, rock climbing |
Best State Parks in Colorado: Frequently Asked Questions
Need more information? Maybe you'll find what you're looking for in these frequently asked questions & answers on Colorado state parks:
Question: How much is a day pass to Colorado State Parks?
Answer: Entry permits to Colorado State Parks range from $9 to $11 per vehicle. Check out the discounts for seniors, disabled people, or children, which can make the entry cheaper or even completely free for you. You can also take advantage of the annual pass that costs around $70 – or wait for the annual Colorado Day when all the parks in the state can be visited for free.
Question: How much does it cost to camp in Colorado State Parks?
Answer: If you want to camp overnight in some of the Colorado state parks, you have to pay a separate camping fee. This varies from park to park, but the price mostly ranges from $10 to $28. Moreover, as of January 1, 2020, all state parks in Colorado require upfront camping reservations. Also, note that additional activities and admissions (e.g., fishing or car entry) will usually be subject to separate fees.
Question: Can you hunt in state parks in Colorado?
Answer: Currently, 15 out of 42 state parks in the state of Colorado permit hunting. Of course, this admission is limited to the appropriate seasons and certain designated sections of the parks.
Conclusion
Hiking, camping, hunting, fishing, kayaking, animal and bird watching – popular state parks in Colorado offer all the attractions and activities any outdoor enthusiasts might be looking for. Moreover, most of them are also easily accessible and full of modern facilities that can make your visit even more enjoyable.
We hope that our list of the 13 best state parks in Colorado helps you choose the best destination for your next outdoor trip and that our guide will also help you with the necessary preparation. Do you have your own favorites in the state of Colorado? We'd love to read about your tips and experiences in the comments!
Need more inspiration? How about reading our Best Hiking Trails in Arizona or Best Hiking Trails in Texas articles next?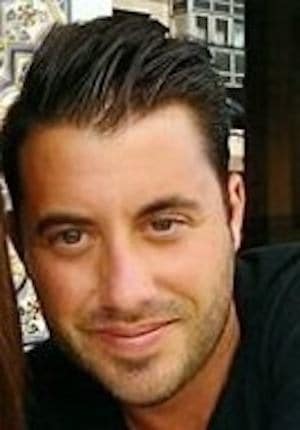 David is a strong advocate of outdoor-related activities and has many years of experience backpacking and hiking around the world, including the Italian and Austrian Alps in Europe as well as central and southern Asia.
Locally, he has also led many groups cycling through Vermont, Nova Scotia, and Wisconsin. David constantly uses and tests the latest gear for the outdoors, which in turn allows him to help others make more informed buying decisions. He's excited to share more of his knowledge and to see others enjoying the great outdoors more because of his advice and recommendations.