The preparation process for the Pacific Crest Trail begins months before you actually get on the trail. Our PCT gear list guide will help you speed up that process by suggesting the gear without which you may not be able to complete the trail.
The weight you will be carrying may limit the amount of gear you can take with you, and there are two approaches to this issue.
You can decide to travel ultralight, carrying nothing but necessities, and rely on the resupply points along the trail, or some hikers opt to have more comfort by carrying additional gear with them, but this inevitably adds weight that can become hard to handle on some portions of this trail.
However, you shouldn't be carrying more than 14lbs of weight even if you decide to have more comfort during the hike.
Our PCT gear guide will walk you through the items you are going to need every step of the way.
What is the Pacific Crest Trail?
The Pacific Crest Trail spans over 2.653 miles and follows the Pacific coastline. It starts in California, then goes through Oregon and Washington and it ends in British Columbia. Check out our guide to the best campgrounds in Oregon if you're looking for a place to camp in this state.
The lowest point of the PCT is located at 140ft above sea level in Cascade Locks, Oregon, and the highest point of the PCT is the Forester Pass in California at 13.153ft. It takes between four and six months to complete the PCT and the recommended hiking months are from April to September.
The trail takes you through deserts and mountain peaks which is the reason why you must have the gear that is suitable for both warm and cold weather conditions. You can decide to hike northbound or southbound depending on the starting point you choose.
What are the prerequisites for hiking on PCT?
Spending between four and six months on a trial requires extensive preparations that go far beyond the gear you take with you.
In addition to training for hiking and getting physically prepared for the challenges you will encounter at the PCT, you should also acquire a long-distance permit if you're planning on staying on the PCT for longer than 500 miles.
A thru-hiking permit that enables you to complete the entire track can be difficult to obtain as the PCTA limits the number of available thru and section-hiking permits based on the start date.
However, there are sections of this trail that don't require a permit although they are usually based outside of national parks.
The amount of equipment you need to carry with you depends on how long you're planning to stay on the trail, as you'll need considerably less equipment if you just hike on a small section of this trail.
The Full PCT Gear Guide
The easiest way to sort out the long list of items you may need is to divide them into categories and then select the models that best fit your needs and budget. Also, you shouldn't view the PCT as one long hike but rather as a series of short hikes between resupply points.
You don't have to carry a lot of food or hygiene products with you since you can get them at every resupply point. Also, your friends or family can leave the items you need at resupply points so that you can pick them up along the trail.
Let's take a look at the essential gear you should have with you if you are planning on hiking on the PCT.
Shoes and accompanying equipment
Hiking shoes and trail-running shoes
You will need more than just one pair of shoes to complete the PCT since the trail takes you through several climates.
A pair of hiking shoes like the La Sportiva Spire GTX is suitable for mild and relatively dry weather, but you may want to switch to a model like the Solomon Sense Ride 3 once you reach the PCT's desert section.
Lowa's Renegade GTX hiking boots will help you get through the mountain ranges and parts of the trail that are covered in mud or snow. Go through our guide to the best-insulated hiking boots for winter hiking for more information about the shoes that are suitable for winter conditions.
Crampons
While hiking through the Sierras you may have to rely on crampons to provide you with additional support when walking through ice and snow. A model like the Kahtoola K10 is ultralight and durable enough to get you through the rough patches of the road.
Gaiters
Although gaiters may not seem like an essential part of the hiking equipment they can prove to be very useful at different points of the PCT as they do an excellent job of preventing rocks, water, and dirt from reaching the inside of your shoes.
There countless gaiter models to choose from, but we recommend opting for Outdoor Research Crocodile gaiters as they are waterproof and abrasion-resistant.
Clothes and accessories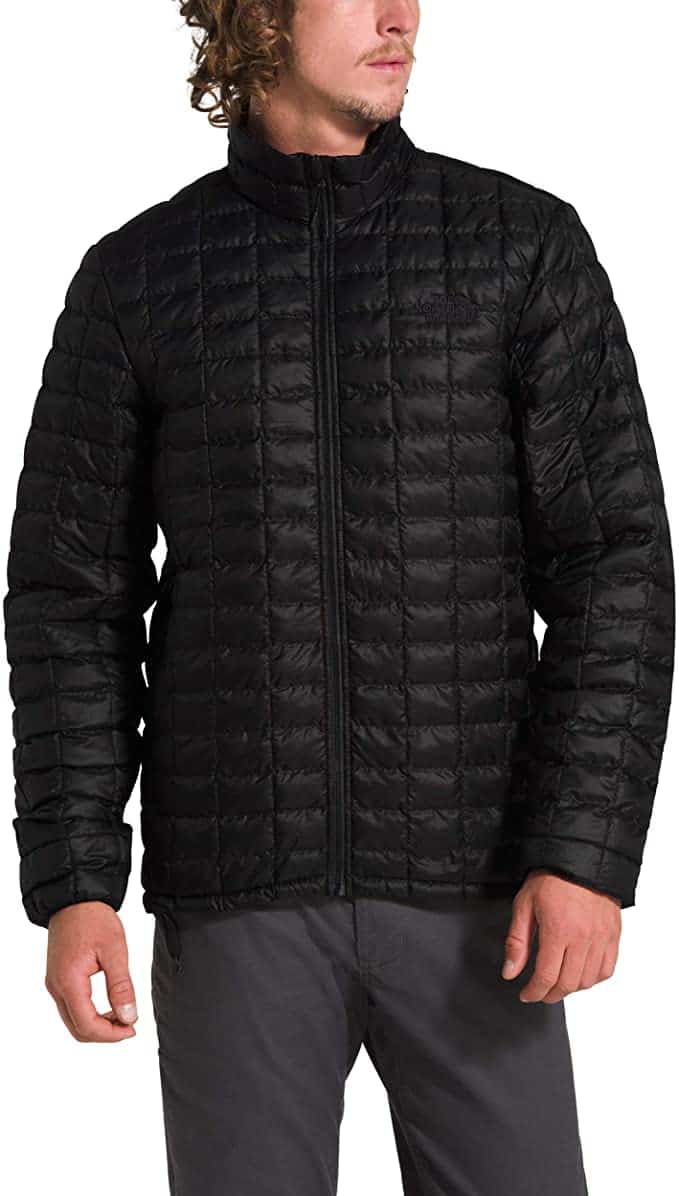 Jackets
A down or a synthetic jacket is a necessity on the trail since nights and early mornings can get very cold. The NorthFace ThermoBall or the Patagonia Nano Puff jackets are among your best options as they are warm, compressible, and lightweight.
Having rain gear will help you stay dry during the rainy days on the trail. Although it is possible to rough it out without a rain jacket it is not recommended since it may be difficult to dry up if you get soaked.
The Mountain Hardwear Exponent jacket should provide sufficient protection against the elements, but you should also check out our guide to the best lightweight rain jackets if you want to consider the alternatives.
Pants
Cargo pants for hiking can be too warm and too cold for sections of the PCT, but you should have at least one pair with you as you may need them for the sections of the trail with mild weather conditions.
Also, you should consider packing a pair of waterproof pants such as the Marmot PreCip Eco pants in case you have to walk across a stream or need protection from the rain.
A pair of thermal pants like the Minus33 Kancamagnus can be useful while you're high in the mountains, while a pair of shorts can help you keep cool in hot weather conditions.
Socks
Trail running socks, warm weather socks, or hiking socks can be handy at different sections of the PCT. Darn Through hiking socks are among the best options you have as they will keep your feet comfortable and protect you from blisters.
You will have to change socks several times a day, so you should estimate how many pairs of socks you are going to need for the duration of your hike.
Underwear
There are countless outdoor underwear options for men and women and there is more than just one model you can choose to take with you to the PCT. However, the underwear you pack should be easy to hand wash and dry so that you don't have to spend a lot of time keeping it clean.
Additional clothing accessories
Gloves – A pair of thin lightweight winter gloves will keep your hands warm and enable you to maintain the motion range of your fingers. Under Armour ColdGear Infrared Fleece Gloves are just one among the numerous options you have.
Beanie – Although you will not use it throughout the entire hike, a beanie like the Arc'teryxRHO LTW is a great option if you need additional protection against the wind or low temperatures.
Sunglasses – Sunglasses are not an essential part of hiking gear, but they are handy on sunny summer days. You will need a model with polarized lenses like the Ray-Ban Original Wayfarer, but even a much expensive model will do fine.
Backpacking equipment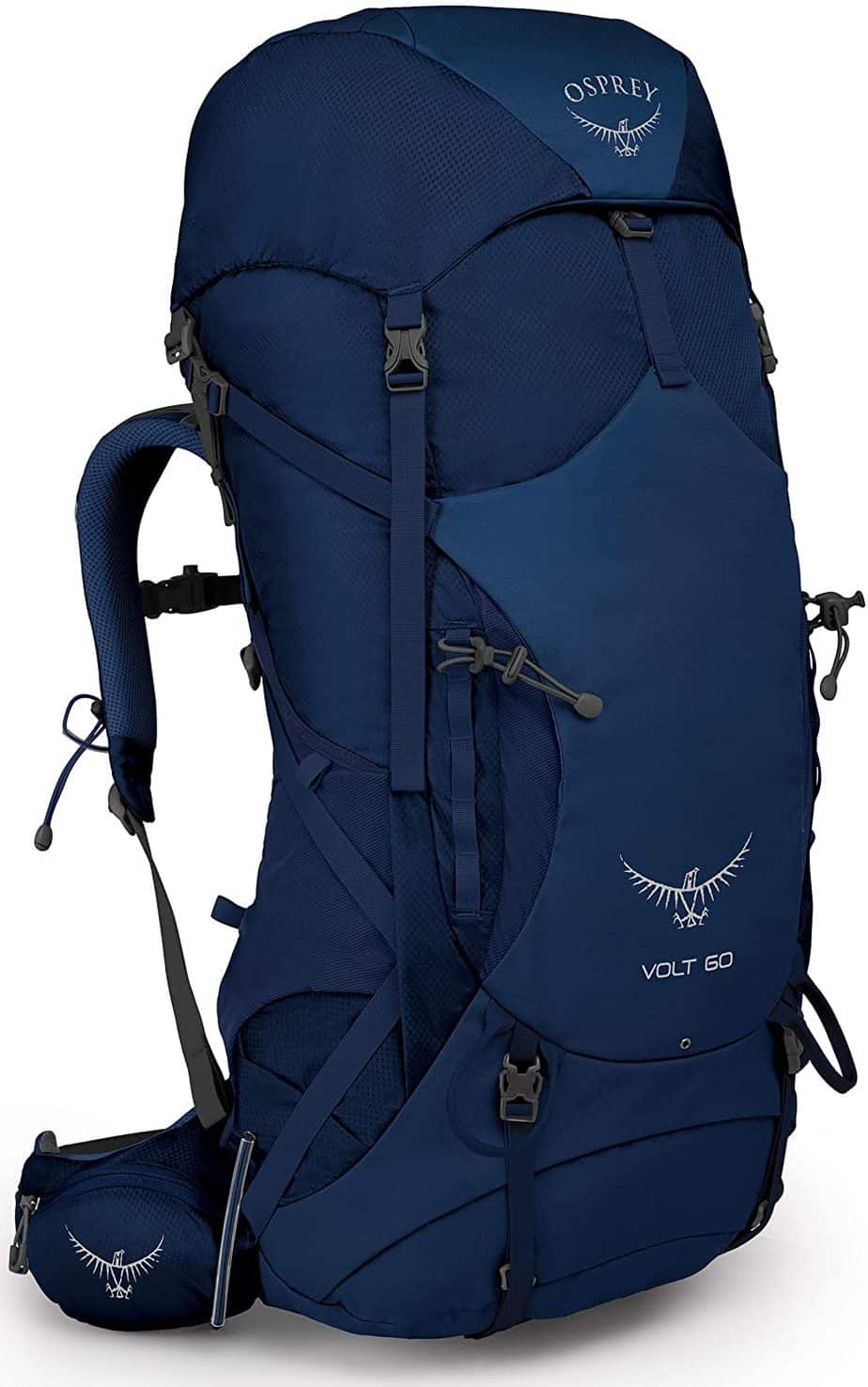 Backpack
The backpack you take with you to the PCT doesn't have to be huge, as you won't be carrying more than 14lbs of weight. Also, choosing a backpack that limits the maximum weight you can carry will prevent you from overpacking.
A backpack like ULA Camino 2 or Osprey Volt 60 comes with a broad range of features that enable you to stay comfortable while providing you with plenty of storage space.
Tent
If you are planning on hiking on the PCT alone, you'll need a lightweight two-person tent that resists the elements well.
A broad range of tent models weighs less than 5lbs when packed, so a tent like the Kelty Horizon or Mountain Hardwear Shifter will add a minimum amount of weight to your backpack and supply you with a sufficient sleeping room.
Sleeping bag and sleeping pad
Besides a tent, you'll also need a sleeping bag and a sleeping pad that will keep you warm and comfortable during the night. The Slumberjack Latitude 20 and the Klymit Static V2 sleeping pad are light and compressible as they won't take up too much space in your backpack.
Trekking poles
The Sierra section of the PCT spans over 390.25 miles and has an elevation gain of 57.888 feet. During this section of the trail, you will need trekking poles like the Black Diamond Trail Ergo Cork that will help you move through steep parts of the trail.
You can also go through our guide to the best trekking poles for more information about different models.
Kitchen utensils
Stove
Spending months without a warm meal can be challenging, which is the reason why most hikers choose to add a stove such as SOTO WindMaster or a cooking system like the JetBoil to the list of essential gear they take to the PCT.
However, if you don't mind eating a cold meal you don't have to add more weight to your backpack by packing a cooking system.
Cutlery
It is not necessary to carry a set of spoons and forks with you since you can get a Vargo Titanium Ultralite Spork that is lightweight and durable.
Water bottle and filter
A bottle like the Iron Flask can hold up to 64oz of water and keep it cool for 24 hours, which ensures that you can always have access to fresh drinking water. You should also read our guide to the best-filtered water bottles that will enable you to take water from the water sources along the trail.
Optionally you can get the Katadyn Hiker Pro Microfilter if you want to make sure that the water you're drinking is free of bacteria or potentially dangerous particles.
Bear canister
Leaving your food unprotected even for just a few moments can attract bears, which is the reason why you shouldn't get on the PCT without a bear canister. The BearVault 500 or UDAP No-Fed Bear canisters are among your best options as they don't occupy a lot of space in the backpack.
Tools and gadgets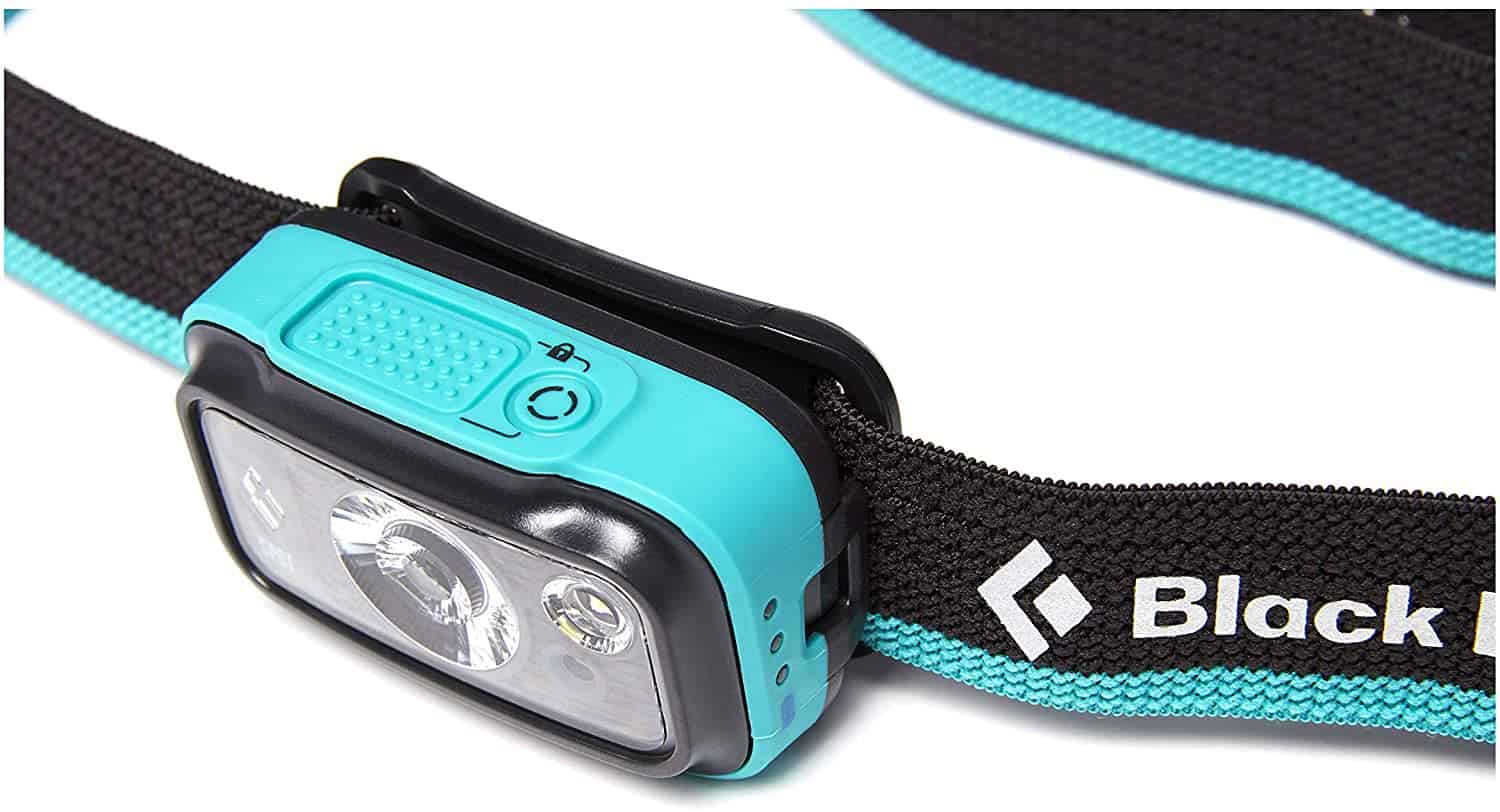 Headlamp
Being able to keep walking after it gets dark can be difficult without a headlamp since you can't always rely on the moonlight. There are hundreds of models to choose from but the Petzl Actic Core, the BioLite HeadLamp 200, or the Black Diamond Spot 325 are among your best options.
Knife
You don't need a large and bulky knife, since a knife like the Benchmade Griptilian is sharp enough to cut food or hard material, and its size enables you to carry it in the pocket.
GPS tracking unit
The PCT doesn't feature a lot of reassurance markers as it is a wilderness trail, and it is relatively easy to get disoriented especially if you're hiking alone. Having the Garmin 64st GPS tracking unit will enable you to know your exact location at all times.
Check out our guide to the best hiking GPS devices to learn more about the alternatives to the Garmin 64st tracking unit.
Smartphone and a phone charger
Don't leave your phone at home even if you're tempted to, since having a way to stay in touch with your family and friends can turn out to be important. Also, the PCT features some incredible views, and having your smartphone with you will enable you to capture them.
You will need a power bank like the Anker Astro E1 or the BigBlue Solar Charger to keep your phone's battery charged.
Medical supplies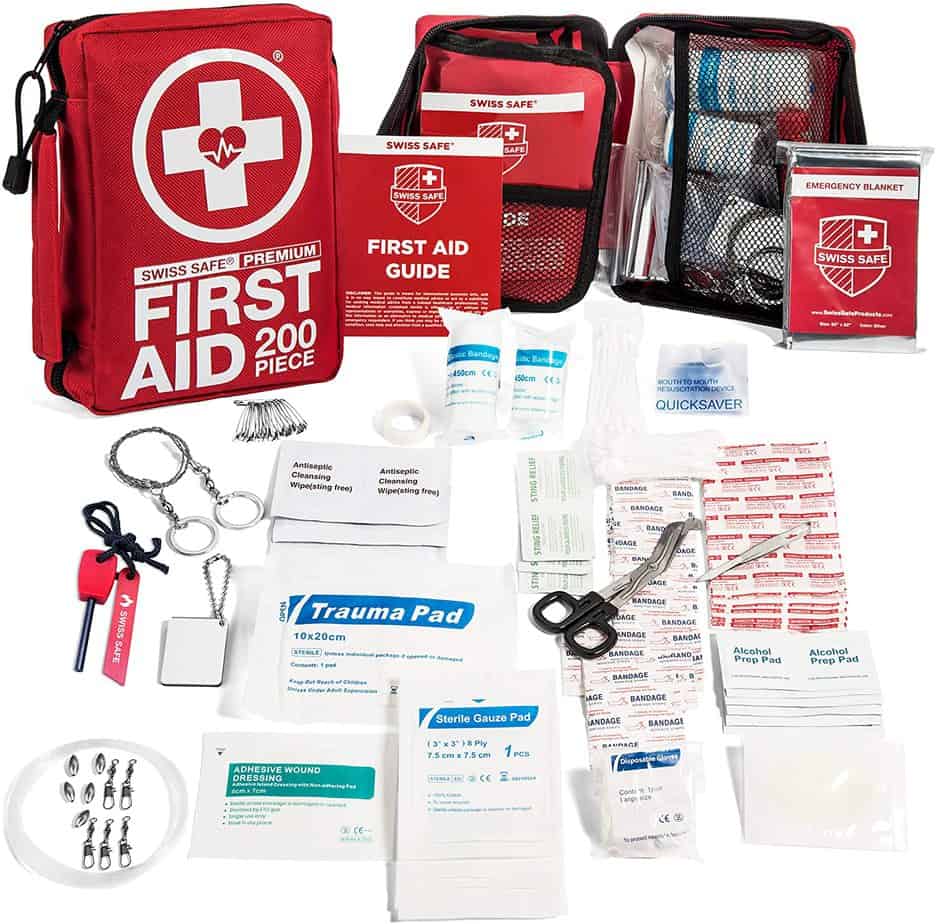 First aid kit
The first aid kit you take to the PCT should contain the following items
Paracetamol
Leukotape (as protection against blisters)
Band-aids
Bandages
Hand moisturizing cream
Hand sanitizer and wipes
Having a hand sanitizer and wipes will help you clean your hands whenever you don't have access to the soap and water and it will enable you to disinfect your hands before every meal.
Toilet paper and trowel
The PCTA urges hikers to bury their excrements in a 6 x 8-inch hole and cover it with dirt. That's why you're going to need a sanitation trowel like the Coghlan's Backpacker's Trowel that will make it easier to dispose of your excrements.
Also, you should always carry a roll of toilet paper in a zipper-lock bag and check your supply before leaving a resupply point.
Sunscreen
Neutrogena Ultra Sheer Dry-Touch Sunscreen SPF 45 or any other sunscreen that is waterproof and sweat-proof should offer sufficient protection against direct sun exposure. You should also consider wearing a long-sleeve shirt to protect your arms and torso from the sun.
FAQs
Question: How long does it take to prepare for the PCT?
Answer: You should start planning your PTC hike at least six months in advance since it will take you a lot of time to acquire the permit and gather all the equipment you're going to need
Question: What is the best time to hike on the PCT?
Answer: It is recommended to reach the Sierra section of the PCT in the summer or early autumn, while the best time to hike through part of the trail that goes through California is either in spring or in the fall
Question: Can I take loudspeakers to the PCT?
Answer: Although hikers are permitted to listen to music, playing music from loudspeakers can disturb the wildlife and other hikers
Question: Is an ice axe among the gear I should take to the PCT?
Answer: An ice axe can be a useful piece of equipment while you're high in the Sierra mountains, but you are not going to need it on all sections of the trail.
Our recommendation: Which items are an absolute necessity on the PCT?
The amount of equipment you have to take to the PCT depends on how long you're planning to stay on the trail. It takes up to six months to complete the entire PCT, which means that you're going to need different gear as you move from one section of the trail to the other.
Fortunately, there are countless resupply points along the PCT where your friends and family can send the items you need. The backpack like the ULA Camino 2 or the Kelty Horizon 2-person tent are probably the most important pieces of equipment you'll have to carry with you.
Also, shoes, jackets, or trekking poles are among the must-have items on the PCT as they enable you to adjust to the terrain and the weather conditions. Was this PCT gear guide useful? Let us know in the comments or continue reading our guide to the best hikes in Missouri.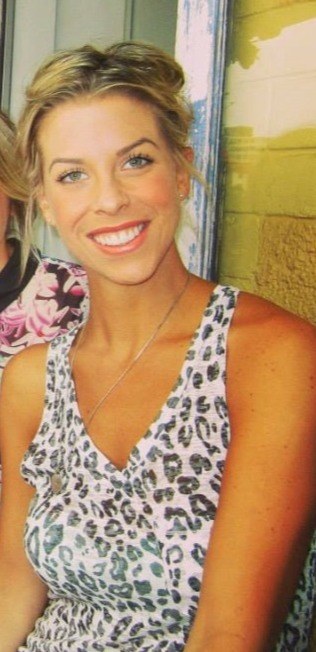 Jodie Chiffey loves the outdoors. If you aren't sure where to find her, check the nearest dirt trail. She loves being outdoors and spends a good deal of time reviewing products like clothing, footwear, and other outdoor gear.
Jodie is a full-time blogger who reviews a lot of the products for us. She writes many of our backpacking gear reviews, outdoor skills advice, and information, and helps visitors find the best destinations for backpacking, camping, hiking, and a lot more.
If Jodie's friends have a travel or outdoors question, they know who to ask and that's why we featured on our website. Now you can get the same great advice her friends enjoy, so you know where to go and what gear to take with you.