Today, we're doing a Sorel Joan of Artic Review, about a range of winter boots made for women. Their boots are known for combining style with functionality effortlessly, all the while being affordable.
Founded in 1962, Sorel has made a name for itself in winter boots and work boots. The brand also has a growing range of sneakers and casual footwear based on their trademark craftsmanship.
As very functional shoes, they will keep you well insulated and dry in all winter conditions. Before we proceed to the 3 best Joan of Arctic boots, let's have a look at the things you should know before you buy one.
Are you looking for snow boots as well? You can check out our list of the best snow boots for women in 2021!
Sorel Joan of Artic Review: Things to Consider Before Buying A Winter Boot
Comfort
The more important factor is comfortability when choosing a winter boot for visiting or living in places with low temperatures and snow around for the most part of their year. The last thing you want is walking in shoes that cause blisters and sore toes just because they look good.
The Joan of Arctic boots are highly regarded for their comfort levels, scoring well on regular use. So regardless of which boot you choose to buy after reading this Sorel Joan of Artic Review, you'll end up with one that will keep your feet happy for hours.
Size
Let's get it straight; if you're wearing boots daily for approximately 4-8 hours, you need them to be the right fit. A critical factor you need to weigh in on is the socks.
Yes, that's right. It's normal to wear thick and multiple layers of socks in cold conditions. If not considered when buying, the shoe may end up being tighter and uncomfortable to wear. If the boots are perfect to size when trying them without socks, make sure to get a size larger.
Build Quality
In colder temperatures, you need to choose your boots carefully. If you end up buying poor quality boots just to save a few bucks, they will most likely wear out faster. Now you'll end up buying a new pair of boots which is only going to be costlier.
The build quality of Joan of Arctic winter boots is sturdy and ideal for urban use. Now let's take a look at the checklist of things you need to ensure before buying winter boots.
Material Used
Good winter boots will safeguard your feet against low temperatures, keeping you warm and happy. The material should be water-resistant and tough to withstand the harsh winter conditions. Check for the ones that are waterproof treated and made of nylon or leather.
Inspect the Sole
The sole of most winter boots is made of rubber which keeps the moisture out so that your feet remain warm and dry. If the soles are not properly glued or sewed, they could let the moisture in which can get your feet damp and be susceptible to cold.
Good insulation
The warmer the better. The material mostly used for this purpose is wool or Thinsulate (synthetic material). The liners (removable is better) also play an important role in providing extra warmth and are made of softer and warmer material.
All this counts for better insulation as they keep the cold from reaching your feet. This could protect your feet from nerve damage if you live in the colder parts of the world.
Height factor
The boots shaft has more functions than to just enhance the look. In places where snow is filled to shin height or higher, these shafts keep you protected and dry from the wet climate and snow. So if you have to cross such places or are one for adventure in the snow, high boot shafts will keep you covered and warm.
Functional closures
This is important for situations where you can't tie or wrap your shoes tight enough to not get loose in heavy snow. All the good material your boots are made of won't be able to deliver what they promise – warmth and safety.
Style
Though not the most important factor, it's always good to have winter boots that you can wear with your favorite outfits. This is why you should consider Sorel Joan of Arctic Winter Boots and other similar brands to meet your expectations of comfort and style.
Sorel boots offer functionality and heritage of great craftsmanship with modern designs through which they inspire women to move freely without any limitations. So without further ado, let's take a look at the top 3 Sorel Joan of Arctic Boots you can buy in 2021.
The Top 3 Sorel Joan Of Arctic Boots
Now that you have a good understanding of what to look for in good winter boots, let's start our Sorel Joan of Artic Review with the best winter boots you can buy today.
Joan of Arctic – Royalty Winter Boot
Features and Pros
Joan of Arctic Royalty Winter Boots masterfully blends functionality and style in what is an excellent choice for regular use. It's available in a dozen of colors and sizes up to 12, which covers the majority of buyers. In my opinion, these are the best winter boots for women by the brand.
The Royalty Winter Boot boasts a suede upper part made of cowhide leather with a super soft faux fur at the cuff to provide comforting warmth in winters. This also brings an element of style into the sturdy winter boots.
The seam-sealed construction ensures that the boots stay waterproof and durable even in extremely cold conditions – up to around -25 degrees Fahrenheit as claimed by Sorel.
The long boot shaft of nearly 12 inches (based on size 7) provides the much-needed warmth and protection up to your calf area. The rubber insoles and midsoles make it easy to clean them, making these boots suitable for wet, snowy, or even muddy conditions.
The Royalty Winter Boots have soft and warm inners that feel comfortable and insulate well. The outsoles are handcrafted and made of waterproof vulcanized rubber shells. They also provide great insulation, working well in wet and snowy conditions to keep your feet dry. The rubber and herringbone designed soles mean these boots have good traction and control on irregular and wet surfaces.
The Joan of Arctic Royalty boots are one of a kind and can be worn regularly. The stylish look and functionality they provide are exceptional. You can consider them for all-year-round use with its two-layered design.
The removable inner felt is so comfortable and warm that it can be worn in your house during extremely chilly days. Though they are not very breathable, they are easy to wash, and being removable helps to dry the inner part of the boot and the inner felt itself much more efficiently.
In average weather conditions, all winter boots are locked in the closets, as the winter season disappears so do the single-purpose boots but Not the Joan of Arctic Royalty Winter. You can wear the boots on good and breezy weather days without the warm inner felt to suit the conditions.
Cons
The Royalty Winter Boots are possibly the best winter boots you can buy. That said, and this me nitpicking, here are some minor drawbacks of these boots.
Absence of Insoles
The absence of insoles is not much of a concern until you are in extreme snow conditions. The inners fit well with the shoes but when your foot is going deep in the snow the weight and separate layers of the boots require more energy to move around.
Good traction but could be better
Unless you're on a really slippery road or pathway, you'll find the traction of these boots to be just fine.
Our Verdict
The Joan of Arctic Royalty Winter Boots are a must-have in your boot collection. The purposeful design and styles make them worth the price.
They are great to wear for casual outdoor activities like snowboarding or high on warmer days. You can and should wear them when meeting friends and just having a good time.
Rating
| | |
| --- | --- |
| Style | 9.0/10 |
| Warmth | 9.5/10 |
| Weather Protection | 8.0/10 |
| Traction | 7.5/10 |
If adventure is your calling, check out the top 3 hiking boots for women in 2021.
Joan Of Arctic Next Boot – Urban Winters
Features and Pros
The Joan of Arctic Next Boot – Urban Winters is a modern update to one of their classic designs, exuding style and confidence with great functionality. The Urban Winters has everything that an urban woman needs. Swiftly cross the snowy city walk or beat the city chills with this fan-favorite fashion statement.
The sleek lightweight design with minimal stitching and a slightly lifted platform will compliment your outfits to perfection. These boots are ideal for urban use and work quite well in cold climates.
The Urban Winters features a suede waterproof full-grain leather upper with a faux fur-trimmed at the cuff of a 9-inch tall boot shaft ( based on size 7 ) to keep you warm. In addition to this, they come in two other variations – waterproof patent leather and waterproof metallic leather.
The seam-sealed construction also adds to insulation power and keeps the moisture out to keep your feet dry. The molded rubber outsoles feature a newly designed sole pattern to increase the traction of certain areas of the foot where ground contact is higher.
Unlike the Joan of Arctic Winter Boot, this edition of the series has a fixed die-cut EVA insole with an underfoot thermal reflective layer and a 100g felt top cover to keep the feet toasty warm.
The Joan of Arctic Next Boot comes in multiple color options and all sizes from size 6 to 12.
Cons
Not suitable for extreme conditions
These are definitely not the boots you should wear hiking or doing other outdoor activities. The lightweight material and design of the boots just don't pull their weight in colder climates and terrain. The soles tend to come out from the curves after being used in heavy snow, creating air and water leaks. This may make your feet susceptible to cold and wet conditions.
Not so great traction control
Despite a newly designed sole with cervixes, the boots are only marginally better than most winter boots out there.
Our Verdict
The Joan of Arctic Next Boot – Urban Winters are a real fan favorite with their trendy style and solid performance in and around a city. They hold their own on skiddy footpaths and keep you warm on cold windy nights. The Joan Next boot is a great buy if you're looking for fashion and functionality.
Rating
| | |
| --- | --- |
| Style | 9.5/10 |
| Warmth | 8.5/10 |
| Weather Protection | 7.0/10 |
| Traction | 7.0/10 |
Joan of Arctic Next Lite
Features and Pros
The Joan of Arctic Next Lite boots are cool and cozy urban boots for everyday use. This is another great option to consider if you're looking for style and regular use in your boots.
The boots feature waterproof full-grain suede with microfleece at the cuff to keep your feet warm. With thermal pigskin and dyed Australian lamb shearling top cover, you get fantastic insulation for lightweight boots.
The removable, molded PU-like EVA footbed is what I really like about these boots. You'll feel very light on your feet with them, producing a walk on the clouds feeling.
The seam-sealed construction, which is a Sorel trademark, and the traditional D-ring eyelets lace-up system increase the durability and insulation efficiency of the Joan of Arctic Next Lite.
Cons
Not Ideal for Outdoor Activities
The Next Lite boots are great for winters in general, but they're not ideal if you're going on adventurous trips. You will definitely enjoy wearing them when you're out and about, but I won't recommend them if you're looking to go hiking or snowboarding.
Less Traction
The Next Lite boots also face a similar issue as they don't hold that well on slippery and difficult surfaces. That said, these boots should not be judged based on their performance in extreme weather. These are urban boots which you will enjoy wearing every day!
Our Verdict
The Joan of Arctic Next Lite boots are all-season wear if you live in mild to cold regions. They're light on the feet, come in great options, and can withstand regular use. I would recommend this to someone looking for comfort, warmth, and style in winter boots.
Rating
| | |
| --- | --- |
| Style | 9.0/10 |
| Warmth | 8.0/10 |
| Weather Protection | 7.0/10 |
| Traction | 7.0/10 |
Sorel Joan of Artic Review: Conclusion
Sorel Joan of Arctic has a great series of winter boots for fashion aficionados who also value great functionality and versatility.
All three Joan of Arctic boots I've covered in this Sorel Joan of Artic Review provide excellent warmth, comfort, and style. If you're looking to buy winter boots for urban use, Sorel provides a sturdy and affordable range of winter boots. Hence, it's no surprise why the Joan of Arctic series is so popular today of all ages and from all walks of life.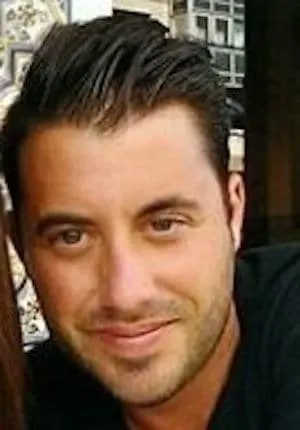 David is a strong advocate of outdoor-related activities and has many years of experience backpacking and hiking around the world, including the Italian and Austrian Alps in Europe as well as central and southern Asia.
Locally, he has also led many groups cycling through Vermont, Nova Scotia, and Wisconsin. David constantly uses and tests the latest gear for the outdoors, which in turn allows him to help others make more informed buying decisions. He's excited to share more of his knowledge and to see others enjoying the great outdoors more because of his advice and recommendations.