Camping has been an age-old tradition for many cultures from many areas around the globe.
There's just something special about getting outdoors, back to where our ancestors once watched the stars, and kicking back for a day or weekend or longer, and just admiring nature.
The outdoors, people quickly find out, truly are great and can fulfill people with both positive adventures and peaceful tranquility. With Covid-19 possibly disrupting many people's plans last year and this one, Tentrr might be a great way to salvage a potential trip or cash in a rain-check you wrote for another, so check out our Tentrr Review and find out if it's worth trying it.
Do you just want a quick summary of what Tentrr has to offer? Let's take a look at the key features:
You can sign up with your email or with your social media
They offer both camping and glamping options
Only available for service in 42 states
You can cancel your bookings
You can search for Signature Sites, which are the 'fancier' camping options
More than 800 campsites for you to choose from
Provide information on activities that you can do around the campsite
Editors' Pick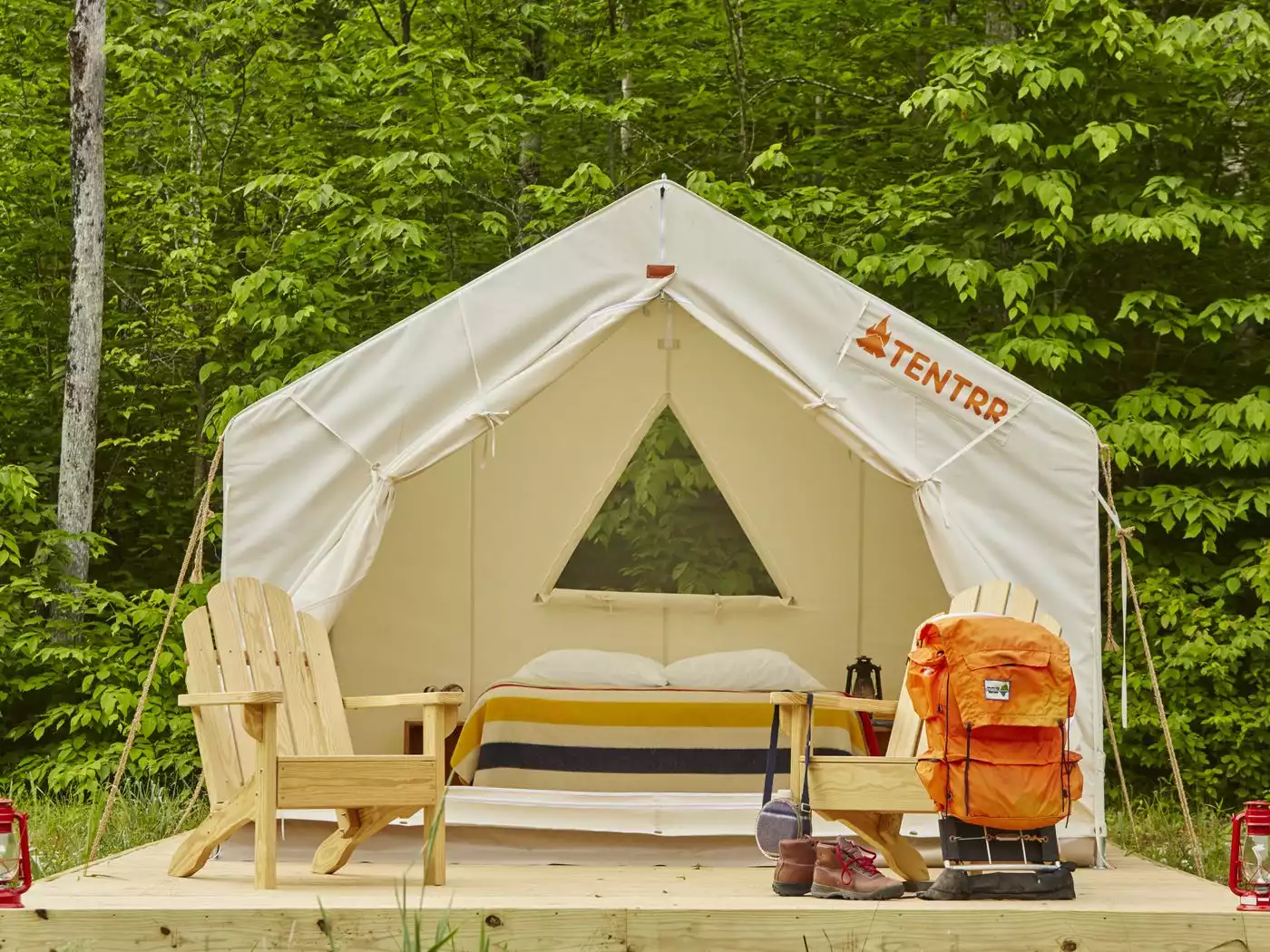 Tent Camping & Glamping | Tentrr
Tentrr gives you a comfortable and stylish place to enjoy the outdoors. Take your pick from over 1000 Tentrr campsites available across the US.
Sign Up Now
We earn a commission if you click this link and make a purchase at no additional cost to you.
What is it?
A lot of people have never heard of Tentrr or even what it does so, first of all, what is it? Tentrr is a new way of looking at camping.
What is essentially an air b&b for the great outdoors has come together to give people from all demographics an easy, hassle-free way of booking camping sites, with the additional benefit of those campsites coming pre-loaded with anything from cooking equipment to BLANK.
This camp-site rental service lets you camp in style and takes a lot of the work off the backs of customers. The tent one will be sleeping in, for example, comes pre-pitched, so no hassling with cords and tent stakes when using Tentrr. The sites one will be offered will be in places ranging from scenic state parks to quite private property from private landowners.
Is It Safe?
Just like when companies like Air B&B took off a lot of people had questions regarding safety and that is not only crucial but a smart way of looking at any new service or product. It will keep customers safe doing their research into these areas, as well as family or friends they bring along.
The outdoors has many risks, some people even elevating those risks in the name of thrill-seeking, but campsites should always be as safe as possible. After all, one can't defend themselves or even be expected to stay alert when getting the well-rested sleep needed for outdoor adventures.
For these people who like to know what they're potentially getting into, Tentrr offers a rating and review system based on real-life campers and their experiences, whether negative or positive. This will help paint a better picture of whether or not a specific campsite or the patron running said campsite raises any alerts.
How Does It Work?
Tentrr is easy enough that the average Joe can figure it out relatively quickly, thanks to both the easy-to-use website and the nature of the service altogether. Once on the site, a customer only has to select the state in which they want to camp in as well as the specified dates, the number of people coming along, and bingo, instant campsite options.
It really is a unique era when even camping, what was once one of the most secluded and personal outdoor activities, can spawn a mobile service such as Tentrr. When looking for the best camping sites after refining one's search, many locations and options will come up ranging from beautiful state parks to secluded private property. After selecting the perfect campsite to accommodate everyone's needs it's time to create a free account.
This is necessary to use Tentrr. After the account creation process, there is not much needed to do other than simply reserve the dates needed for the camping outing and enter credit card information. The cost will vary depending on location but the prices are competitive and reflect similar rates one might find at, for example, an Air B&B.
What To Expect At a Tentrr Camp-site
A lot of people have been camping in their lives and a lot of those people even have their own camping equipment. From a shelter in the form of tents to tools to cook like portable camping stoves some people just love having their own gear and that is a great way to live.
Some, however, either don't want to invest in that kind of equipment or do not have the means to do so. With Tentrr, lack of personal equipment shouldn't and won't hold one back. That's because each Tentrr campsite is equipped with just about every possible need for a successful and fun camping excursion.
As long as one isn't choosing the Bring-your-own-gear option a new member of the Tentrr community might be pleased to find an abundant array of camping tools and equipment including a pre-pitched canvas tent, a large air-mattress, Adirondack chairs, a fire pit, metal grill, storage tables, picnic table, and more. For a full list of items provided by Tentrr with a signature/state park site, see below.
Canvas Tent
This canvas tent is not only made from the sturdy canvas but is 10×12 feet and tall enough o accommodate the included bunk beds, each with a queen-sized air mattress.
Dome Tent
This tent, while not over the top or even special, gets the job done and is included when there are more campers than the 10×12 canvas tent can accommodate.
Toilet
Nothing fancy here save for the fact that a toilet is included at all, a step up from most overnight camping sites, and a breath of fresh air for those who don't like answering nature's calls in, well, nature. The camp toilet is a simple self-composting toilet.
Shower
The showers offered by Tentrr are specifically sun showers, a shower design that allows you to place a large bag of water high up, preferably under sunlight to warm the water up, and then let gravity do the work from there, aside from scrubbing of course.
Picnic Table
A picnic on a blanket is fun and all but not for every meal. Tentrr made sure to take this into account and offers a picnic table and benches at every site.
Fire Pit
Camping just wouldn't be the same without a good old-fashioned fire pit. From roasting marshmallows to create smores to just snuggling close to stay warm, a campfire is an ultimate accessory to camping.
Grill
Sure, campers can survive on pre-packaged food and it's even smart to have some in case of an emergency or just a quick snack on the trail but cooking one's own breakfast and supper over a hot grill just makes camping so much better. It's both more rewarding and fulfilling and we're not just talking full bellies but experiences. The included grill will make life easier and offer a better experience.
Two Adirondack chairs
Sit and relax in style and ultimate comfort with two high-quality chairs placed conveniently at each Tentrr campsite.
Trash cans: Everyone should practice LNT(Leave no trace) and trash cans are an easy way to stop the spread of litter and the destruction it can cause on ecosystems. There's not a lot of things more anger-inducing than finding trash at a campsite or trail, especially when the addition of cheap trash can make all the difference. Tentrr cares about nature and wants to preserve its beauty.
Water transporter
Camping without water is not safe camping and can quickly lead to dehydration, especially if hiking or climbing is involved. There's no need to worry with Tentrr, as there is a hefty water transporter included with the cost of the site.
Some camp hosts might even offer additional packages for an increased price, each with extra unique amenities. These can include guided tours, fishing guides, boat and kayak rental, firewood bundles, and extra bedding. Some campsites in this category will offer unique experiences or products that may be of local fare, something that only adds excitement if only just for the unique area of the campsite.
Types of Tentrr Sites
It's never a bad time to remind readers that outdoors people come in all shapes and sizes from many demographics and skill levels, all of which combine to create a unique profile for each person. Everyone likes different things and not only is that ok, it only adds to the excitement of seeing the outdoor world expand and find and hook new fans.
Tentrr, utilizing this logic, wanted to appeal to the masses. Hinted at before when mentioning the more primitive camp-site option Tentrr keeps it interesting by offering more than one style of camping site and experience.
Signature
The signature camp-site is the most popular and widely booked camp-site Tentrr has to offer. It includes a pre-pitched tent, fire pit, metal cooking grill, chairs, storage tables, picnic table, and more. One can be expected to pay between $30-$90 per night.
Back-country
For those who like to keep it simple as well as though who have and like to use their own camping gear. These rustic sites offer a true experience to use one's own gear and because it doesn't come equipped with the bells and whistles that the Signature series offers, comes at a cheaper price point.
Curated
Partner sites that work with Tentrr to provide even more camping options will be under the Curated site section. These can but will not always offer luxury style experiences, ranging from larger tents to fancy and luxurious yurts, a shelter made from circular wooden latticework draped with canvas, a design developed by Asian culture thousands of years ago.
State Park
The state-park campsites offered by Tentrr don't differ much from the signature sites but they do utilize a different environment and are different enough to warrant a separate section.
How Is The Customer Service?
Some people see a company as only as strong as their customer service and they shouldn't be blamed. A lot of services and products gain their reputation by backing it up with customer service that makes the customer feel important and heard.
This is no different for Tentrr, whose customer service comes out swinging. Their customer service page is divided into two sections, one for campers and one for camp keepers, what Tentrr refers to the individuals who maintain the campsites. There are numerous questions that seem to be asked a lot, a few articles ranging from a Tentrr photography program to winter camping preparations, and even a 24-hour customer service chat.
Editors' Pick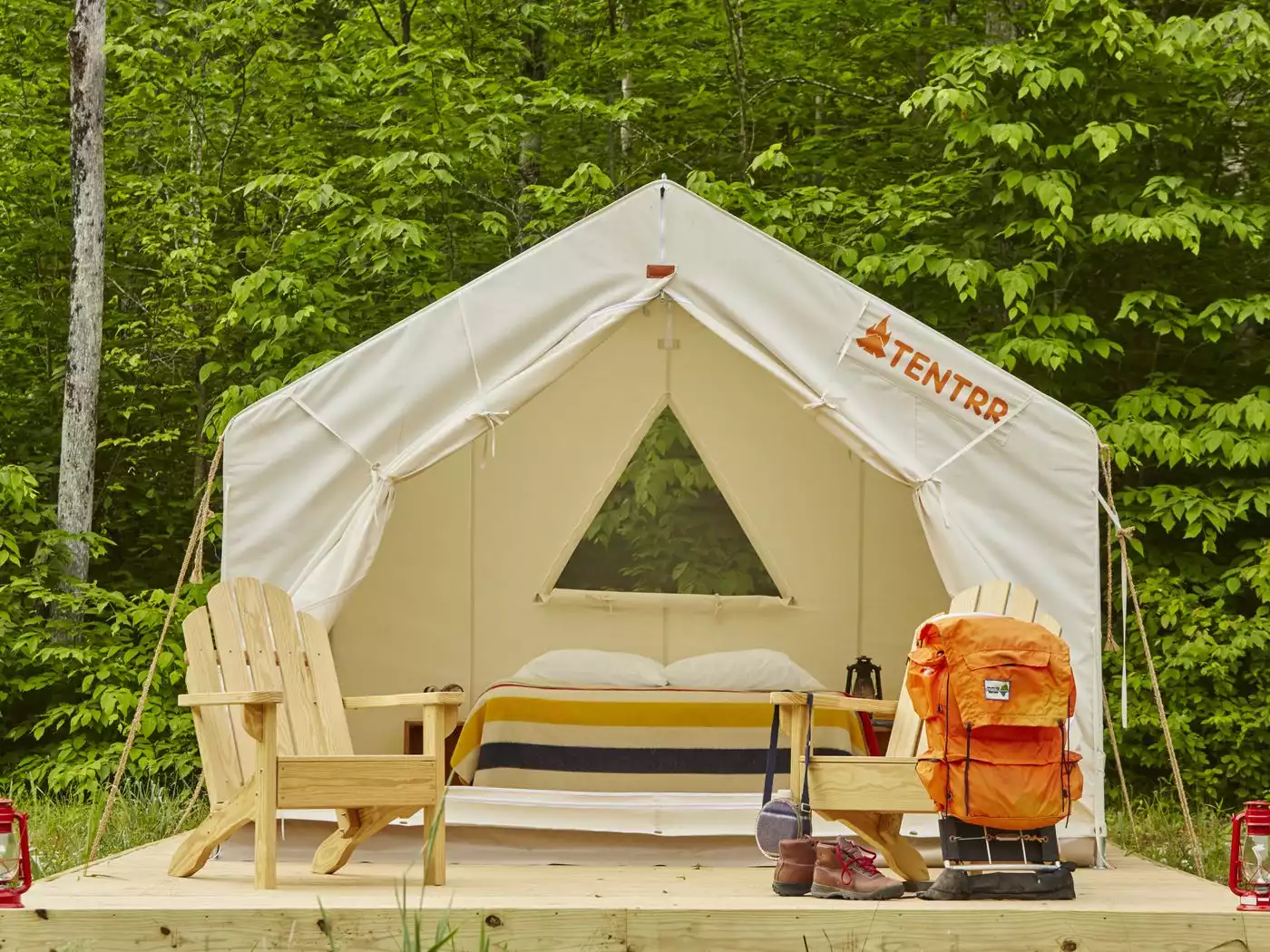 Tent Camping & Glamping | Tentrr
Tentrr gives you a comfortable and stylish place to enjoy the outdoors. Take your pick from over 1000 Tentrr campsites available across the US.
Sign Up Now
We earn a commission if you click this link and make a purchase at no additional cost to you.
What Are The Pros and Cons of Tentrr?
Let's take a quick look at the pros and cons of Tentrr so you can decide if this is the right camping option for you:
Pros:
Easy setup (to list or rent)
You can sort through and find listings that provide accommodations and don't provide accommodations
You can sort through the websites by states
If anything happens to your property or your body at a campsite, there's general liability insurance provided
Cons:
Only available in 42 states
No RV friendly search option available
Tentrr Alternatives To Consider
Are you not completely happy with what Tentrr has to offer? No worries! We're going to take a quick look at other alternative options for you to consider:
Hipcamp
A slightly older and more developer private campsite marketplaces, Hipcamp offers private camping experience options from patches of dirt on backcountry sites to a cabin with running water onsite. Unlike Tentrr, Hipcamp supports most of the United States and even some international destinations outside of North America.
Read More: Hipcamp vs Tentrr compared directly.
Reserve America
This is one of the older campsite online reservation companies. Not only is it one of the biggest options available, but it gives you access to cool campsites on federal property and private property. Plus, their website is super easy to use so you can filter through results for campsites with particular accommodations or amenities.
Recreation
If you're only interested in camping inside of a national park, you should check out Recreation! Not only can you make reservations for a campground at a national park, but you can also make sure you've got all of the passes (and permits) you need to have a successful camping trip.
FAQs
Question: What should I pack?
Answer: When you're out camping, there are a few things you may want to bring with you to help bring you comfort. Some items like:
• Pots and pans
• Water bottles or cups
• Cooler
• Extra towels
• Extra toilet paper
• Sunscreen
• Buy spray
Question: How much does Tentrr cost?
Answer: You can pay $1,500 one time for Tentrr to set up a tent on a site and for you to join the app. The way Tentree works is very similar to the way Uber works.
Question: What is a signature campsite?
Answer: A signature campsite from Tentree comes with extra amenities to make your camping experience perfect. Some of the items you'll receive with a signature campsite include:
• Metal grill
• Picnic table
• Wooden deck
• Dome tent that fits five people
• Outdoor sun shower
• Wood burning stove
• A place to store your dry food
Tentrr Reviews: Overall Thoughts
Tentrr seems to be a young and growing business but a successful one that offers a unique if not compelling take any outdoor adventure that involves camping.
Some may not like the "glamping" that can come along with services such as these but they do attempt to cover that basis with rural camping options, although true rural-loving folks might not see much value in something they can usually find themselves without the need for private land rentals.
Overall we think Tentrr is nice to have as an option, especially considering that many people who want to get into the outdoor lifestyle simply don't know-how. Tentrr helps with that too by supplying basics in an easy-to-setup environment with customer service there at all times to assist with any potential problems.
Editors' Pick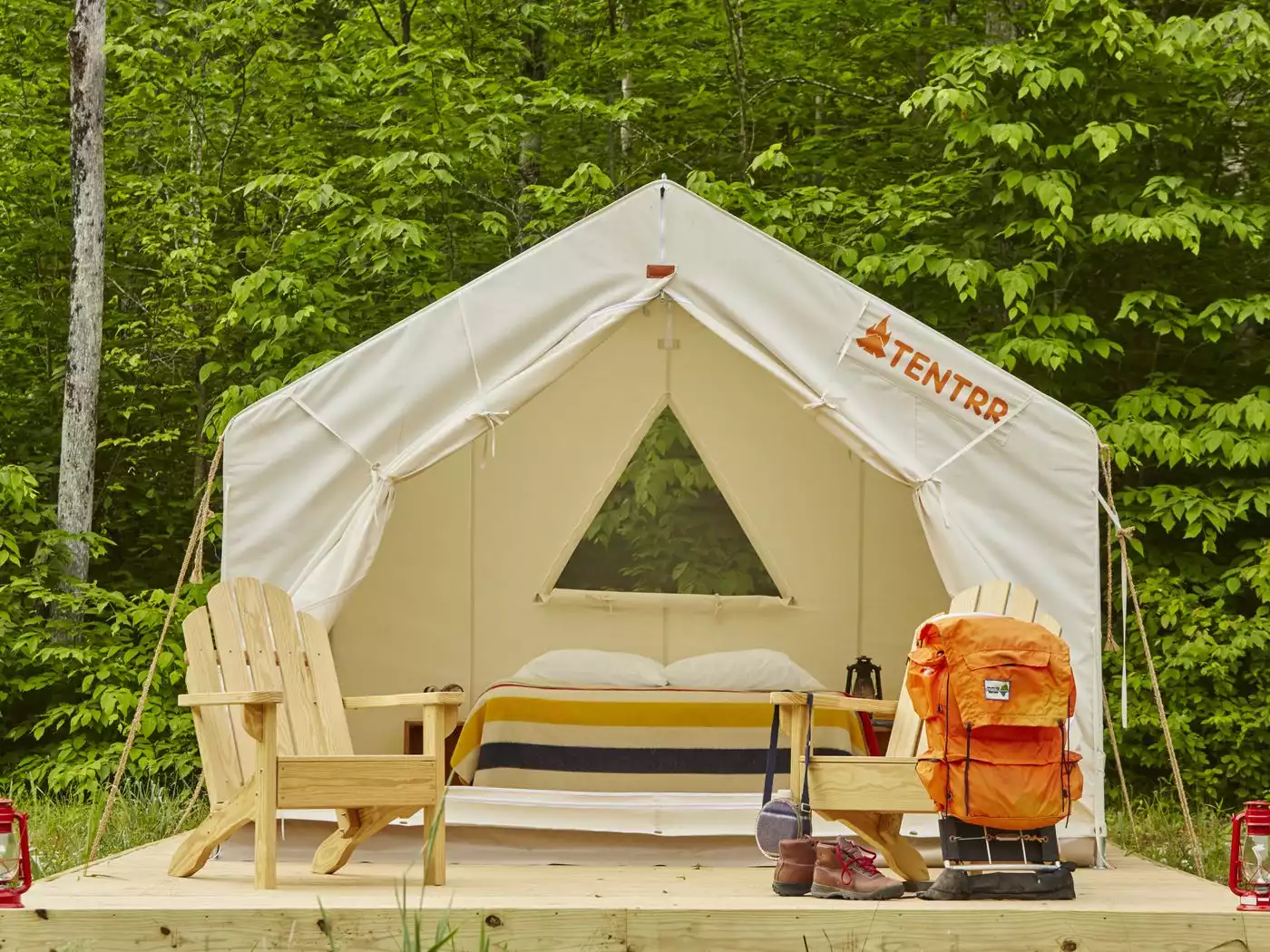 Tent Camping & Glamping | Tentrr
Tentrr gives you a comfortable and stylish place to enjoy the outdoors. Take your pick from over 1000 Tentrr campsites available across the US.
Sign Up Now
We earn a commission if you click this link and make a purchase at no additional cost to you.
Further Reading on Campsite Rentals: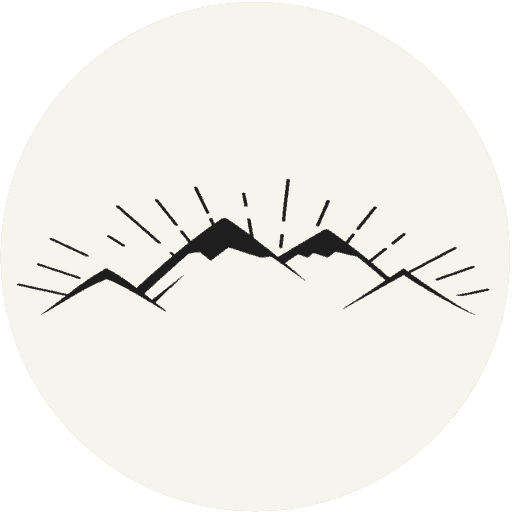 The All-Outdoors Guide team is comprised of enthusiastic experts that enjoy helping others that aspire to be better at outdoor fun. Part of that is making sure you have the right gear and information when it's time to go out and have fun. Some of our team have accomplished amazing feats like climbing 6000 feet to the top of mountains, others have explored every dirt trail they could find and we even have some people that have backpacked solo on various continents. No matter what our readers want to learn and do, our team is here to help them accomplish those goals.