Discovering a new unique camping location is one of many advantages of searching for your next camping destination online. In this Tentrr vs Hipcamp comparison, we'll try to establish which of these platforms provides their users with better camping options.
Neither of these web-based, iOS and Android platforms has been around for a long, but they still offer hundreds of listings across the United States. Also, both Tentrr and Hipcamp let you decide if you want to book lodgings or just a campsite where you can set up your tent.
This means that you can use these platforms even if you don't own camping equipment as they enable you to find accommodations if you don't own a tent, like the Kelty Horizon or a sleeping bag. Let's take a look at what these two platforms have to offer.
The Main Differences Between Tentrr vs Hipcamp
The main differences between Tentrr vs Hipcamp are:
Tentrr features only campsite listings, whereas Hipcamp lets you search for sites where you can park an RV
Tentrr only features listings based in the US, whereas Hipcamp allows you to search for campsites in North America, Europe, and Australia
Tentrr has Signature Sites, whereas the Hipcamp platform doesn't have partner sites
Tentrr was launched in 2015, whereas Hipcamp was founded in 2013
Tentrr lets you search for winter-ready sites, whereas this option is not available at Hipcamp
Key specifications
| | | |
| --- | --- | --- |
| | Tentrr | Hipcamp |
| Platform compatibility | Web-based, iOS | Web-based, iOS, Android |
| Registration cost | Free | Free |
| Sign-up method | Email, social media accounts | Email, social media accounts |
| Booking options | Camping, Glamping | Camping, Glamping, RV sites |
| Available in | 42 states in the US | The US and abroad |
| Cancellation policy | Yes | Yes |
| Latest prices | Check latest prices here | Check latest prices here |
Tentrr vs Hipcamp feature comparison
If you are thinking about exploring the best hiking trails in Colorado or any other state, but you're not sure where to start, the Tentrr platform may be a good choice for you.
Over the course of the last five years, this platform has become one of the best online destinations for novice and experienced campers who want to explore the great outdoors.
Tentrr offers the possibility to plan your trip weeks in advance or to search for overnight accommodations while you're on the road.
Also, you can decide if you want to bring your camping equipment or rent one of the available tents at the campsites this platform offers. In addition, Tentrr presents landowners with an opportunity to earn extra income by renting their property to campers.
Campers interested in visiting state parks can benefit from using Tentrr as the platform features listings located in the vicinity or at numerous state parks across the US.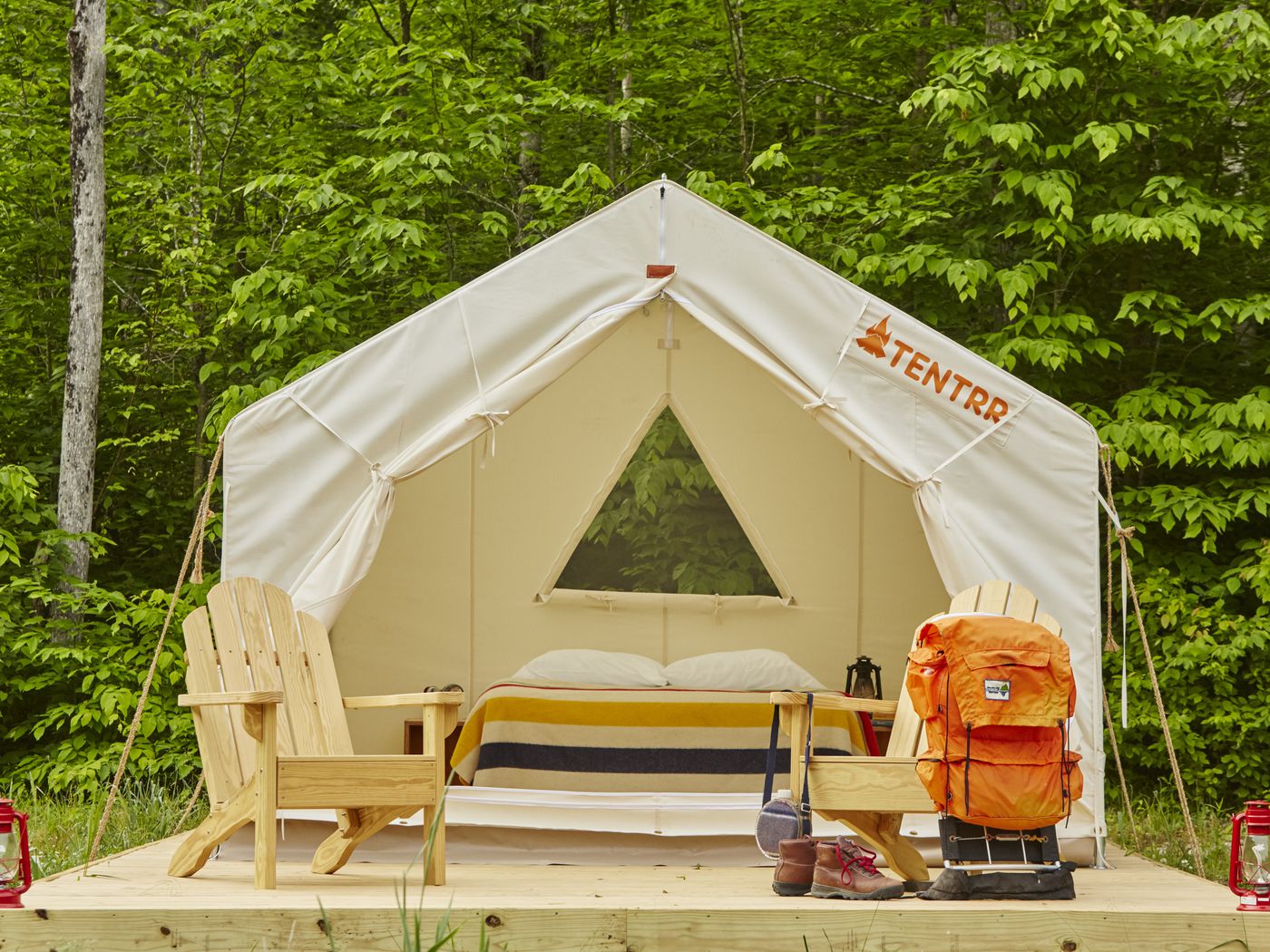 Tent Camping & Glamping | Tentrr
Tentrr gives you a comfortable and stylish place to enjoy the outdoors. Take your pick from over 1000 Tentrr campsites available across the US.
Sign Up Now
We earn a commission if you click this link and make a purchase at no additional cost to you.
Key features
Free sign up
Web browser and iOS compatible
Features more than 800 campsites
Tentrr has more than 15.000 users
The platform features Signature Sites
Advanced filtering tools
Offers additional information regarding the activities in the selected area
Design and ease of use
Navigating Tentrr's website won't take much effort, since it is neatly organized. After you land on the homepage that contains general information about the platform, you can start browsing the locations without having to create an account.
However, you can't book a campsite without becoming a member of the Tentrr community and it only takes a second to make an account on this platform. You can either use your email or social media account to sign in and start searching for a campsite.
All listings are organized based on the state in which they are located, so if you are planning on exploring some of the best hiking trails in San Diego, you should simply click on California and search for the available listings within the selected time frame.
The Tentrr app is compatible with all iOS devices, but you should keep in mind that it isn't as intuitive as the platform's website.
The booking system
Once you've clicked on the state in which you would like to camp, you'll be taken to the page that shows all the available listings in that state. At the top of that page, you'll be able to select the dates during which you would like to stay at a particular location and specify the number of people you'll be traveling with.
Besides providing the duration of your stay, you can also choose if you want to bring your tent or search for a listing that already has a tent and other camping equipment you may need.
Moreover, you can choose from activities like hiking, fishing or rock climbing among others and select the natural features you would like the campsite to have. You can also toggle the Instant Book feature to see the listings that are available immediately.
Each listing has a short description, several photos, and site guidelines that inform you about the conditions at the site or house rules.
When you decide you want to make a booking you just have to click on the Request Booking button, insert your personal details and select the preferred payment method.
Other noteworthy features
You will receive an email from Tentrr after you've completed the booking process successfully that provides information on how to reach the campsite or how to get in touch with your host.
The confirmation email also contains useful information regarding the nearest medical facilities, gas stations, grocery stores, or restaurants which enables you to prepare for your journey better.
Your 'campkeeper' (Tentrr's term for a host) will also get in touch with you to confirm the booking and to let you know if there is anything you should bring with you.
You will be able to rate your experience and leave feedback for every location you visit, after your camping adventure.
Tentrr also lets you keep track of all your requested, upcoming, completed, and canceled trips so that you can have a clear overview of all bookings you make through this platform.
Reliability
Although there is very little transparency on what it takes to become a Tentrr's camp keeper most users describe their experience with this platform as safe and pleasant.
Safety is naturally one of the primary concerns if you're spending time at someone's property, which is the reason why it is better to opt for listings that have Tentrr's Signature Site designation.
Also, you can cancel your booking at any moment and receive a full or partial refund.
Tentrr is a reliable platform that enables you to camp at sites that would otherwise remain unavailable as they are located on private property. It also allows you to spend time at backcountry and state park sites without having to stay at crowded public campgrounds.
Hipcamp
There are thousands of listings on Hipcamp that span across several continents which makes this platform better suited for campers interested in camping outside of the US.
So, if you are planning a romantic camping trip or you'd like to explore some of the world's best coastal hikes, Hipcamp may be a great choice for you.
You can use this platform to book a campsite that already has accommodation and sites that allow you to set up your tent or stay in your RV. The Hipcamp platform was launched just two years before the Tentrr platform, but it offers considerably more listings.
Becoming a host on Hipcamp is free and easy, as you just have to sign up and in case anything goes wrong, all injuries or damages will be covered by the platform.
Hence, Hipcamp is a great option for both landowners and campers that want to discover new sites.
Key features
Offers listings from several continents
Bookings can be made from a web browser or iOS and Android apps
Allows users to search for Glamping, Camping, and RV sites
Features a landowner referral program
Efficient search tools
Each listing contains a detailed description with images
Free sign up process via email or social media account
Website design and ease of use
The design of Hipcamp's website is best described as functional because it puts all essential features at your fingertips.
Creating an account on this platform won't take more than a few minutes, although adding a profile picture, writing a short bio, or adding Instagram and Twitter handles is going to require some additional effort.
Once you've customized your profile, you can start browsing the available listings even without inserting the search criteria as the platform features selections of glamping, RV, and camping sites that are nearest to you or that are available immediately.
You can also use the platform's search tools to find the listing that is best suited to your current needs. Hipcamp lets you look for sites that are available on the same day or book a site weeks in advance which enables you to find a place to park your RV for the night or spend a weekend with your friends.
The booking system
There are more than 400 listings in California alone, and several thousand listings on the entire platform and each of them provides you with precise information regarding the available amenities, and the conditions at the site.
Listings also contain suggested activities, which helps you create a detailed plan of your journey as well as a list of nearby sites you can visit. In case a location you've chosen has more than one site, you can pick your site during the booking process.
After you choose the payment method and complete the reservation you'll receive the confirmation email, but you should keep in mind that confirmation email along with the host's contact info isn't going to arrive immediately unless you used the Instant Book option.
The cost of the booking depends on the site and the duration of your stay, and the pricing of sites can vary from less than $25 per night to more than $175 per night.
Other noteworthy features
Hipcamp lets you optimize your profile and decide if you want to receive newsletters, booking request notifications, or booking reminder notifications to your phone or email.
All bookings you've already made are going to be located in the Trips tab, where you can also view the listings you saved or reviews hosts left after your visit.
The platform also offers a selection of sites that are currently popular which can help you get an idea for your next camping trip. Also, if you are RVing you should check if the site you're interested in has an outdoor shower, electrical service, or a sewage hookup.
You can leave a review for each location you visit or upload the photos you took during the stay to help other Hipcamp users get a better picture of the places you visit.
Reliability
Hipcamp has strict rules for hosts and campers that serve as the guidance for the whole community, while the platform also has an Inclusion Policy that has zero-tolerance for discrimination of any kind.
Campers are advised to keep in touch with their hosts before their arrival and to remain respectful towards the local community. Also, Hipcamp has hosting standards its hosts must meet in order to be a part of the community.
Making a booking through the Hipcamp platform is a safe and straightforward procedure that can be completed in a few clicks.
Also, hosts choose the refund policy so whether you will be able to get your money back if you cancel a booking depends on the refund policy the host selected.
Tentrr vs Hipcamp – Pros and Cons
Tentrr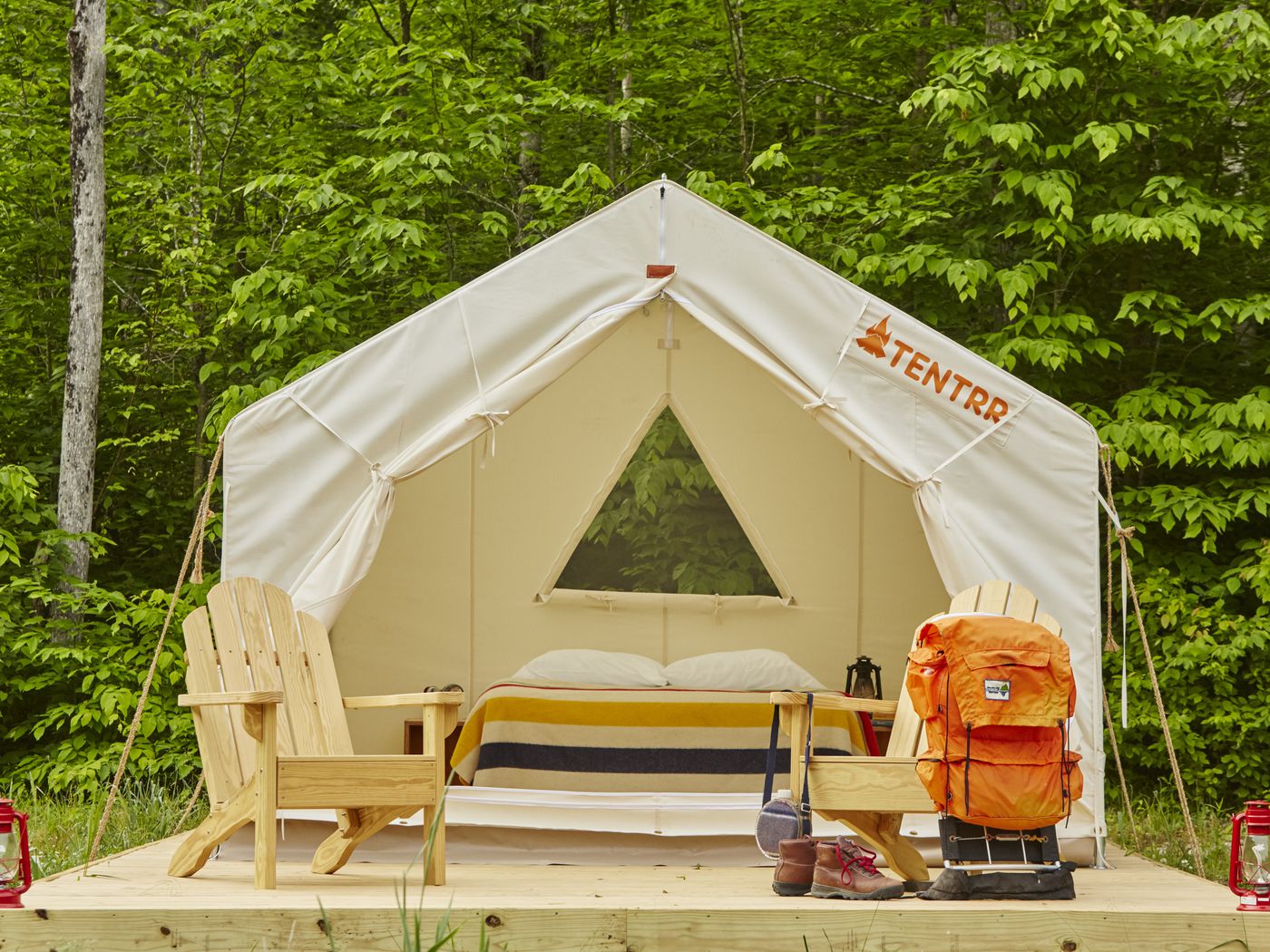 Tent Camping & Glamping | Tentrr
Tentrr gives you a comfortable and stylish place to enjoy the outdoors. Take your pick from over 1000 Tentrr campsites available across the US.
Sign Up Now
We earn a commission if you click this link and make a purchase at no additional cost to you.
Pros
Setting up an account is easy
Offers listings with and without accommodation
Sites are organized by states
Hosts are covered by the general liability insurance provided by Tentrr
Cons
Only available in the United States
Doesn't allow users to search for RV sites
Hipcamp
Pros
Creating an account on Hipcamp is free
Enables landowners to generate extra income
Features listings from several continents
Available on iOS and Android devices
Cons
The website's design can be improved
It may take a while to receive a booking confirmation
The best alternatives to Tentrr and Hipcamp
Finding a place to park your RV or a campsite that is available for a few nights can be difficult if you don't know where to look. Platforms like Tentrr or Hipcamp enable you to plan your camping trip to the very last detail or find a quick solution when you urgently need a place to stay.
Campers based in the US can book a campsite through several other websites although they don't necessarily offer campsites on private property. We've selected a few of the largest campsite booking systems in the US, so here's what they have to offer.
Reserve America
Besides being one of the oldest online campsite reservation platforms, Reserve America is also one of the largest websites that allow you to book a campsite on federal and private property.
The website grants you access to powerful search tools and a broad range of resources you can use to gather information about the site you want to visit.
You can explore listings without having an account on this platform, and view detailed information regarding the directions on how to reach a particular location or the available amenities.
Getting a paid Apex Club membership will enable you to get a free overnight stay at more than a thousand parks and make you eligible for discounts.
Campendium
There are over 27000 tent and RV campsites located in the United States to choose from at the Campendium platform. You can choose if you want to access Campendium from a web browser or the iOS app and you don't have to pay a fee to become a member of the Campendium's community.
Booking a campsite on this platform is a straightforward process, as just have to insert the search criteria and select the listing that matches your expectations. All listings contain detailed information about the campsite so that you can know which pieces of equipment you have to bring with you.
Recreation
In case you are planning on camping in a national park, the Recreation.gov website is probably the quickest and easiest way to make a reservation.
Besides making camping and lodging arrangements, you can also acquire all the necessary permits and passes you're going to need for your trip.
The booking process is simple, as you just have to insert the destination you'd like to visit and provide the Check-in and Check-Out dates. There are hundreds of options available, so you just have to pick the one you like the most.
You can also use this website to rent an RV and the camping equipment you will be using during your journey.
Frequently asked questions about Tentrr and Hipcamp
Question: Are campsites on Tentrr pet friendly?
Answer: You need to check if the site you want to book is pet friendly, as it may happen that the host doesn't allow campers to bring their pets.
Question: Does Tentrr charge a booking fee?
Answer: The booking fee is included in the nightly rate, while a $15 to $50 fee applies for all bookings that include more than four campers.
Question: Can I make multiple bookings with a single transaction on Hipcamp?
Answer: Each booking on Hipcamp must be made separately, as at the moment it is not possible to book multiple campsites with a single transaction.
Question: How long does it take to become a host on Hipcamp?
Answer: This process is usually quick, and your listings become available as soon as you create them.
The Verdict: Does Tentrr offer a better service than Hipcamp?
Camping can be a great way to get away from the city and spend some time surrounded by nature. Tentrr and Hipcamp platforms enable you to do most of the research online and discover campsites that are located on private property.
Hipcamp is the larger of two platforms but it doesn't necessarily mean that it is also the better one, as the quality of listings can vary.
Unlike Tentrr, Hipcamp is not only available in the United States, and you can use it to search for campsites based in France, Canada, Spain, or Australia.
We suggest using Hipcamp as it gives you more versatility in terms of campsite locations and accommodation options. Was our Tentrr vs Hipcam comparison useful? Let us know in the comments or check out our guide to the best hiking trails in Europe.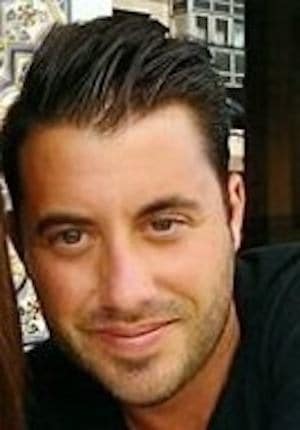 David is a strong advocate of outdoor-related activities and has many years of experience backpacking and hiking around the world, including the Italian and Austrian Alps in Europe as well as central and southern Asia.
Locally, he has also led many groups cycling through Vermont, Nova Scotia, and Wisconsin. David constantly uses and tests the latest gear for the outdoors, which in turn allows him to help others make more informed buying decisions. He's excited to share more of his knowledge and to see others enjoying the great outdoors more because of his advice and recommendations.