Shoes and boots are important. They keep feet dry, comfortable, and, most importantly, protected from the dangers of nature. Humans, because of these characteristics, have long since adopted shoes as a necessity and that begs the question, do dogs need shoes too? Of course, they do!
Dog lovers come in all shapes and sizes, including tenacious hikers and backpackers. Some leave their k-9 companions at home, run over for a quick day-hike, then scramble back home to see their fur children. Others, though, just can't take the separation, especially if that certain outdoor lover leaves for days at a time. Looks like Rover will have to tag along.
The paws of a dog, although seemingly invincible, are just as vulnerable to cuts and abrasions as the human foot. The Earth is not a forgiving world, especially to feet and paws, and that's where dog boots come into the picture.
Some companies just really love dogs and have created some impressive designs to help keep their paws safe and comfortable. Some are even waterproof. Below are our top picks for the best dog boots for hiking.
Spring and Summer
When someone plans to take their pooch hiking with them is just as important as where they plan on taking them hiking. Spring and summer are just too different from their opposites to maintain the same dog boots all year.
Thankfully, dog boots aren't too expensive, but if you only tend to hike in warmer weather and climates, take a look at our choices for the best dog boots for spring and summer.
Hipaw Summer Mesh Boots
These breathable dog boots are designed by Hipaw with your dog's best interests in mind. They are equipped with double-layer breathable mesh to keep the paws cool and comfortable while still providing ample protection. Dogs tend to dehydrate quickly and keeping their paws open to airflow is critical.
The Summer Boots by Hipaw don't just keep your dog's paws ventilated, they do so in a comfortable way. By carefully hemming the soft upper material to the flexible cuffs at the top, this design guarantees comfort and stability.
Pros
Made of breathable mesh
Elastic straps help keep them secure
Non-slip sole
Performs in wet and dry conditions
Cons
Stitching can come undone
Sizing can be difficult
Hard to put on
Some dogs might rip them off
Maxgoods waterproof mesh boots
Maxgoods is a great brand when shopping to keep your dog's paws safe from the environment yet cool enough for maximum breathability. They are also lightweight and durable, limiting the chances that your little pooch will try to rip the boots off their paws.
These boots are designed to be waterproof, rugged, and are outfitted with anti-slip soles to keep your dog on all fours. The soles also provide protection from rocks, heat, pavement, rain, and snow. They are easily put on and taken off, using velcro straps to ensure stability.
Pros
Waterproof
Velcro-strapping for easy access
Easy to clean
Rugged
Breathable
Cons
Can be difficult to size
Boots can slip off easily
Can be lost in water, as they do not float
Rubber soles can be too heavy for small dogs
RoyalCare Paw Protector Boots
A lot of people treat their pets, especially dogs, like royalty. We're not saying that's bad. In fact, we think they deserve it. With RoyalCare Paw Protectors, you can make sure your furry friend has all the luxury they need.
These stylish boots aren't just for looks. They're designed with soft and breathable mesh, skid-proof and flexible soles, and reflective velcro straps to make these boots nice and secure.
The lightweight design of the Paw Protector series will have your dog in full protection without any of the negatives that heavier paw boots tend to have. Perfect for walks, runs, hikes, and even on hardwood floors.
Pros
Breathable
Great quality
Great defense against hot pavement and beaches
Durable soles
Customizable tightness
Cons
Sizing can be an issue
Can fall off at times
BarkBrite Neoprene Boots
Storms and other weather conditions can make all the difference, some even swearing off a hike altogether when the elements get challenging. Others, though, don't mind. But, if they're bringing their dog along, these Neoprene boots by Bark Brite might be the perfect option to keep them safe and well-protected.
The Neoprene design is fully dog-tested and, because of its ability to shape to your pet's paws, that test was a success. These boots are water-resistant to keep paws somewhat dry, puncture-proof, and will provide an ample amount of grip to prevent slips and falls.
Bark Brite had other boots in mine when designing the Neoprene line, as other similar boots just tend to fall off or get ripped off. These boots are created with that in mind, ensuring a tamper-proof lock, along with 2 reflective velcro straps to keep that snug fit even on night hikes.
Pros
Easy to put on and take off
Water-resistant
Anti-slip soles
5 sizes available
Lined inside for temperature control
Cons
Could be made stronger
Although water-resistant, water can damage the outer layer
Not suitable for large dogs
RuffWear Summit Trex Boots
RUFFWEAR Dog Boots
Check Price
We earn a commission if you click this link and make a purchase at no additional cost to you.
10/02/2022 01:03 am GMT
RuffWear, a reputable company when it comes to making boots for dogs who love joining the hike, is at it again to combat hot and humid conditions with their Summit Trex dog boots. These boots are designed specifically for man-made or, at least, groomed trails. Perfect for the casual hiker but maybe not so much for the outdoor extremist.
Despite being great for man-made trails, these boots really do offer a lot of protection on and off the trail. The sole alone is a great barrier for hot pavement, glass, pebbles, and even salt and other ice-melting chemicals. While not ideal for winter conditions, it's nice to know they can stand up to the test, if only for a short time.
Pros
Breathable
Secures nicely
Rugged
Durable
Velcro straps
Cons
Can wear out easily
Tends to fall off for dogs who drag their paws
Hard to size
| | | | | |
| --- | --- | --- | --- | --- |
| Make | Model | Water Resistance | Breathable | Price |
| Hipaw | Summer Mesh | Water-resistant | Yes | 17.99 |
| Maxgoods | Waterproof Mesh | Water-proof | Yes | 16.99 |
| Royal Care | Paw Protector | None | Yes | 25.99 |
| Bark Brite | Neoprene | Water-resistant | Yes | 29.99 |
| Ruff Wear | Summer Trex | Water-resistant | Yes | 49.99 |
Fall and Winter
Muttluks Snow Mushers
For those looking for true adventure who won't let a little snow stop them, the Snow Musher boots by Muttluks might be the best option available, considering they're made for dogs who are true lovers of the snow.
The rugged design of the Snow Mushers ensures increased durability, reliable water resistance, and anti-slip soles to really keep rough conditions easier to conquer.
Not much is left out with this design. Made with robust and reliable material, then sewn strongly, they are designed to last. Whether you're covering a slight freeze or a frigid blizzard, these boots work to keep paws warm, comfortable, and safe from the elements.
Pros
Water-resistant
Anti-slip sole
High-quality fabric
Stays on paws even in the snow
Double velcro straps
Cons
Stitching can come apart
Can be hard to fit
Not great for small dogs
Could be more durable on pavement
Ruff Wear Polar Trex
RuffWear, making a second appearance on our list, hits another home run with their Polar Trex line of dog boots. Crafted and insulated for winter use, along with superior traction against slippery conditions, these boots will keep paws dry, safe, and slip-free.
The Polar Trex boots use insulated upper-soft shell fabric to ensure breathability and ultimate warmth. They also use a Vibram outsole which provides the quality traction these boots are known for. The closure system, too, is top-notch, enabling you to securely lock these boots in a comfortable yet firm position.
Pros
Waterproof
Windproof
Traction against wet elements
Secure fasteners
Cons
Can be hard to fit
Can fall off
Wide-pawed dogs can find these uncomfortable
Expensive
Barko Booties Pawtrexx
Another well-known brand, Barko Booties, makes our list with their highly durable and comfortable Pawtrexx boots. They're designed for extreme weather conditions, from snow to ice, and can really make all the difference for the paws of your dog.
The Pawtrexx series has plenty to offer, including a lightweight and durable design, easy-to-secure velcro straps, and an ultra-thick rubber sole that ensures no "give" when the conditions get slippery.
The reinforced toe and upper rubber paw aren't just for comfort. They have therapeutic properties, as well. These include comforting dogs with arthritis, hip dysplasia, or even degenerative myelopathy.
Pros
Padded and sturdy
Waterproof
Lightweight
Designed for extreme weather
Dual velcro straps
Easy to secure
Cons
Not breathable
Can be hard to size
Somewhat expensive
My Busy Dog Winter Boots
The company known as My Busy Dog has some serious game when it comes to pooch boots for winter use. Their take on the dilemma of protecting dog paws in the cold and frozen tundra isn't an easy one, proven by the high quality and thoughtful design features in their products.
My Busy Dog focuses on not only the best, but the most important features a winter dog boot should have, like water resistance, protection, comfortability, and reflective velcro straps to help maintain sight of your pup.
Designed and stitched using high-quality material and an anti-slip sole, these boots will provide your pooch with plenty of durable protection, a warm barrier from the winter elements, and a secure fit for optimum comfort and increased stability.
Pros
Anti-slip sole
Great traction
Water-resistant
Stays on well
Cons
Don't last long
Straps can get in the way
Hard to size
Kurgo Step and Strobe
A fresh face as far as brands go, Kurgo makes our list with their unique dog boot design, the Step and Strobe. Just as the name suggests, these boots light up and pulsate after each step, ensuring an easy and efficient way of keeping track of even the most curious of dogs.
This is no gimmick, although the lights do work, and extremely well. On top of the nice light-up feature, these boots are strong and durable, measuring well in all seasons, especially winter. They are lightweight, built from breathable material, and offer synthetic leather outsoles for great traction.
On top of being rugged on the outside, these boots are quite comfortable on the inside, thanks to the breathable tight-weave mesh they are designed with. Velcro straps, coupled with a bungee zip-cord lock, also help ensure a secure and comfortable fit.
Pros
360 degree LED lights
Breathable
Leather outsoles
Lightweight
Batteries are kept in a water-resistant barrier
Easy and secure fit
Cons
Hard to size
Batteries not replaceable
Some of the lights can go out fast
Don't last as long as similarly-priced boots
Muttluks Fleece-lined Boots
Muttluks makes our list again and for good reason, as their Fleece-lined design really makes for a warm and comfortable experience for your pet's paws, on or off the trail. Fleece is comfortable, warm, and breathable, so lining dog boots with it just seemed right. Pet owners, after all, should always keep comfort in mind.
These winter Muttluks boots take a direct aim at tackling harsh winter conditions without sacrificing warmth and comfort, especially considering the leather soles are treated to offer the best, most flexible fit possible. The self-tightening straps only add to the comfort, ensuring that these boots stay on properly and securely.
The stretch of the material these boots are designed with only add more to the value factor, as most dog boots must be meticulously sized and re-sized to get the perfect fit. Combined with adjustable leg cuffs, another unique feature, these boots might be the perfect solution to a sometimes crucial problem.
Pros
Fleece-lined
Self-tightening straps
Stretchy Material and adjustable leg-cuffs
Comfortable
Easy to fit and secure
Cons
The opening can be narrow for wide paws
Can fall off in deep snow
Not ideal for smaller dogs
| | | | | |
| --- | --- | --- | --- | --- |
| Make | Model | Water Resistance | Breathable | Price |
| Muttluks | Snow Mushers | Water-resistant | No | 44.00 |
| Ruff Wear | Polar Trex | Water-proof | Yes | 99.95 |
| Barko Booties | Pawtrexx | Water-proof | No | 28.99 |
| My Busy Dog | Performance Boots | Water-resistant | No | 35.99 |
| Kurgo | Step & Strobe | Water-resistant | Yes | 53.99 |
| Muttluks | Fleece-lined | Water-resistant | Yes | 56.99 |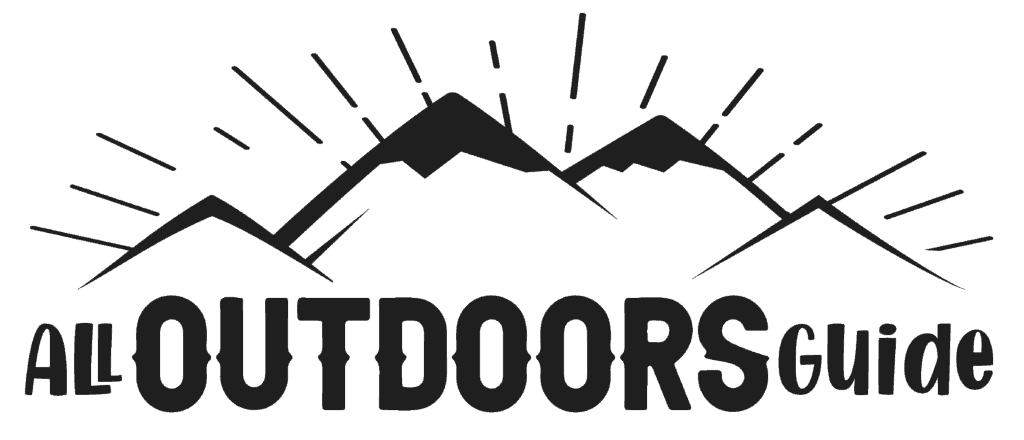 The All-Outdoors Guide team is comprised of enthusiastic experts that enjoy helping others that aspire to be better at outdoor fun. Part of that is making sure you have the right gear and information when it's time to go out and have fun. Some of our team have accomplished amazing feats like climbing 6000 feet to the top of mountains, others have explored every dirt trail they could find and we even have some people that have backpacked solo on various continents. No matter what our readers want to learn and do, our team is here to help them accomplish those goals.