The food you decide to bring with you on backpacking trips or even day hikes can dramatically affect your experience. You don't want to end up feeling like you're starving throughout your trip, leaving you weak and irritable. On the other hand, you don't want to pack too much or too heavy of foods that could weigh your pack down.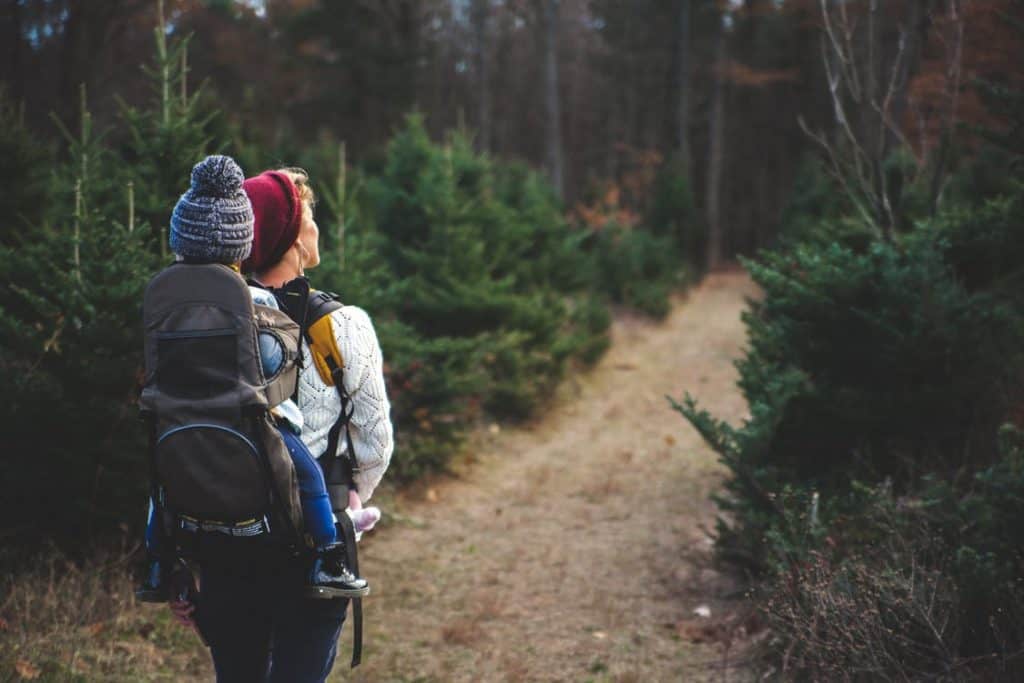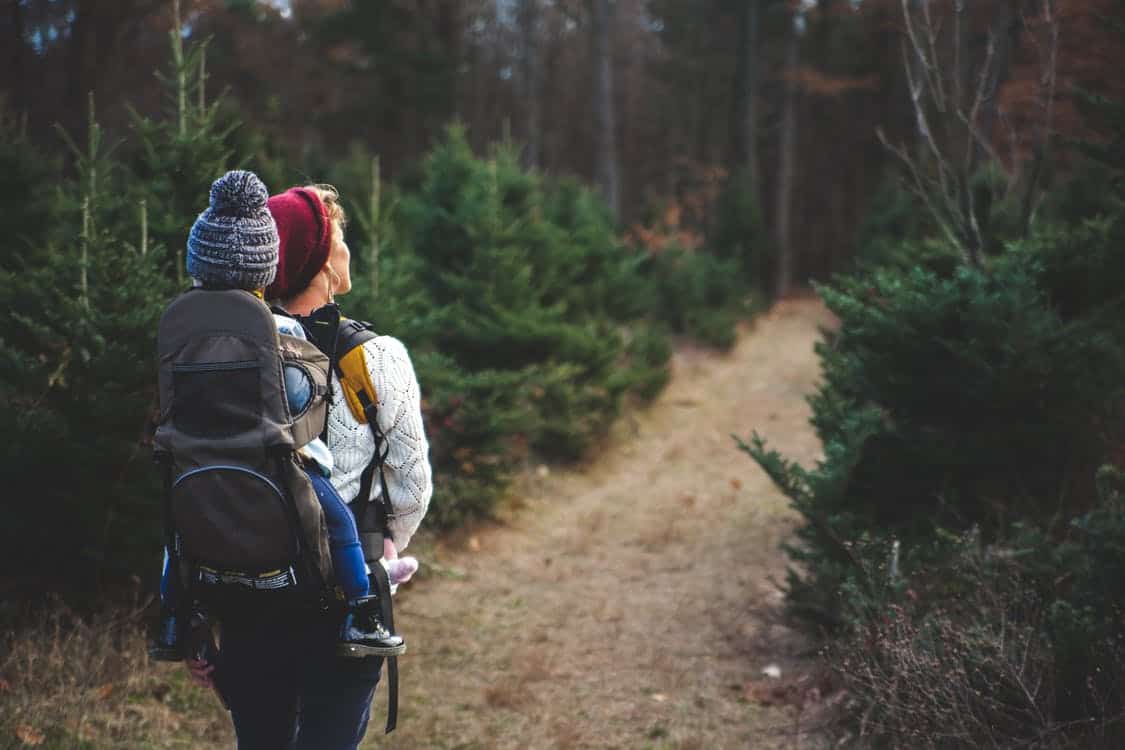 When looking for foods to pack with you, there are three things that you should really look for:
Light Weight
If you are backpacking for a few days or even just an all day hike, you want your pack to be as light as possible. Fresh fruits and vegetables are going to make you pack so much heavier. Any food that is packed with water adds a ton of weight.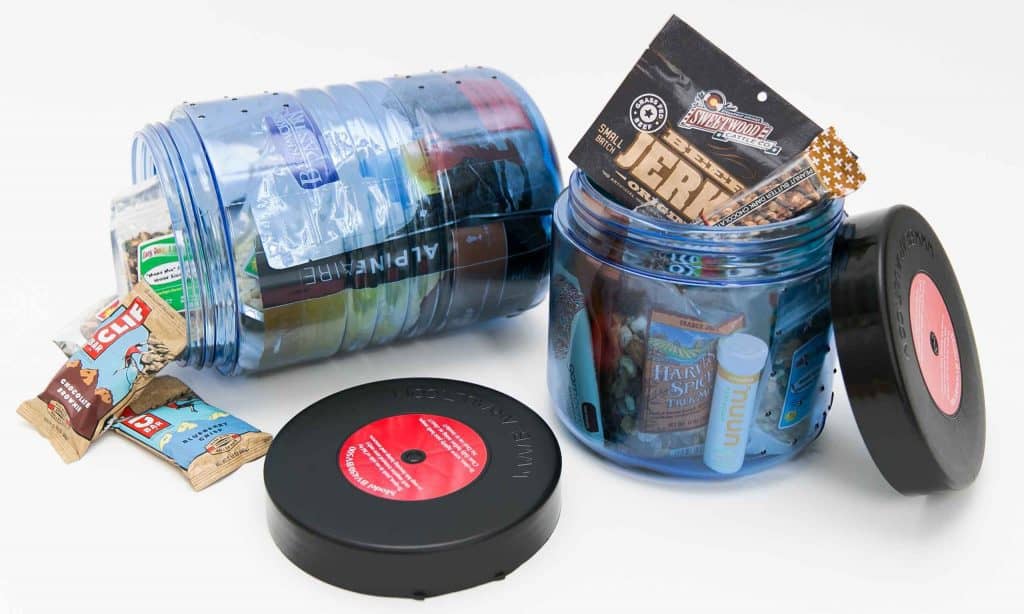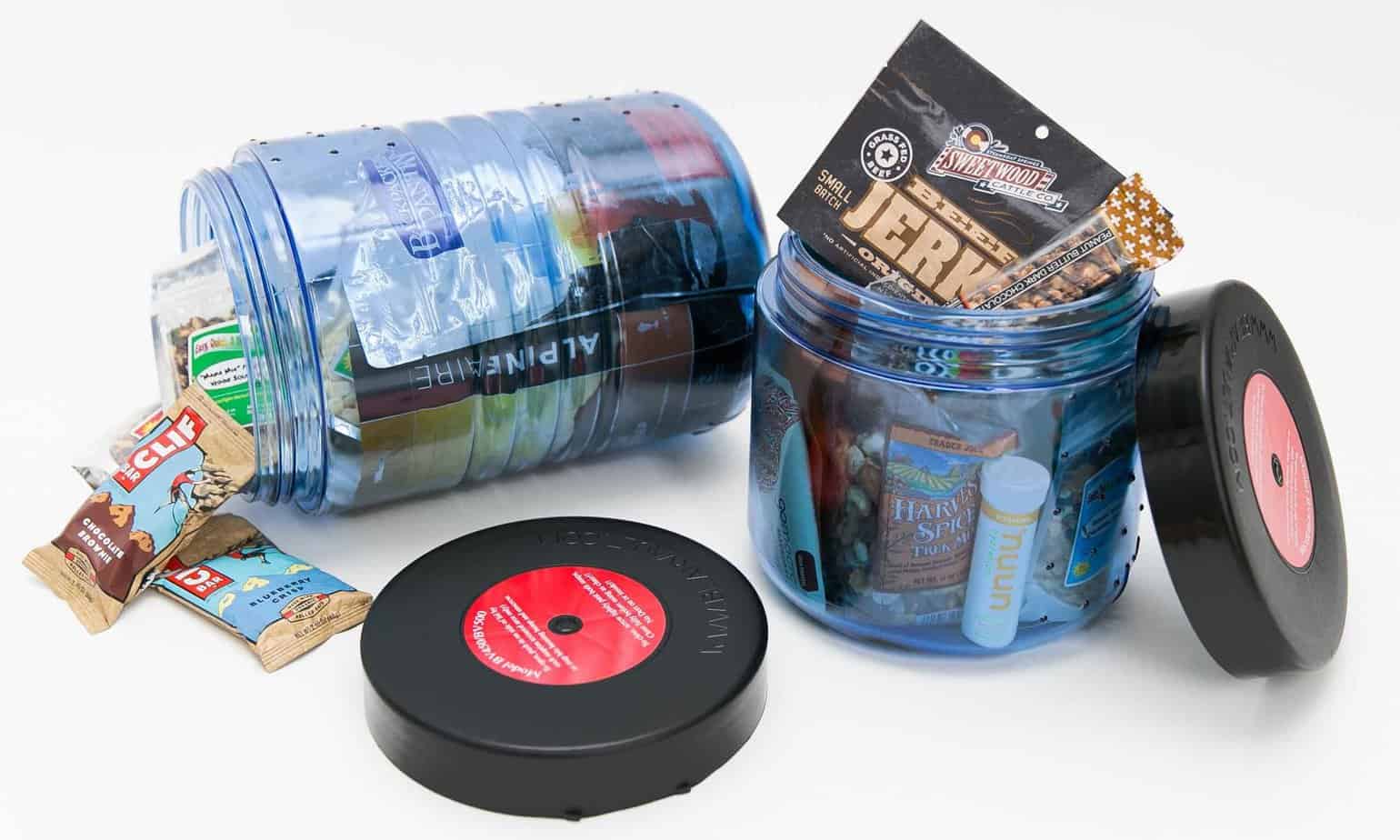 You also will not want to pack canned foods. Anything in a metal can is obviously going to be heavier and you would have to pack that metal can back up and carry it out when you are done. Good backpacking foods come in thin pouches.
Read More:
Nutritious
Nutrient-rich foods are important when packing because if you can get more healthy calories from your food, you don't need to pack as much. In turn, making your pack overall lighter. You burn way more calories when you are hiking all day, so having nutritious foods with you is very important.
Backpackers typically bring foods that equal 100 calories per ounce of food. This is a good goal to give you enough nutrition while keeping your pack light. You also want to make sure that you are getting healthy calories from proteins, carbohydrates, and healthy fats.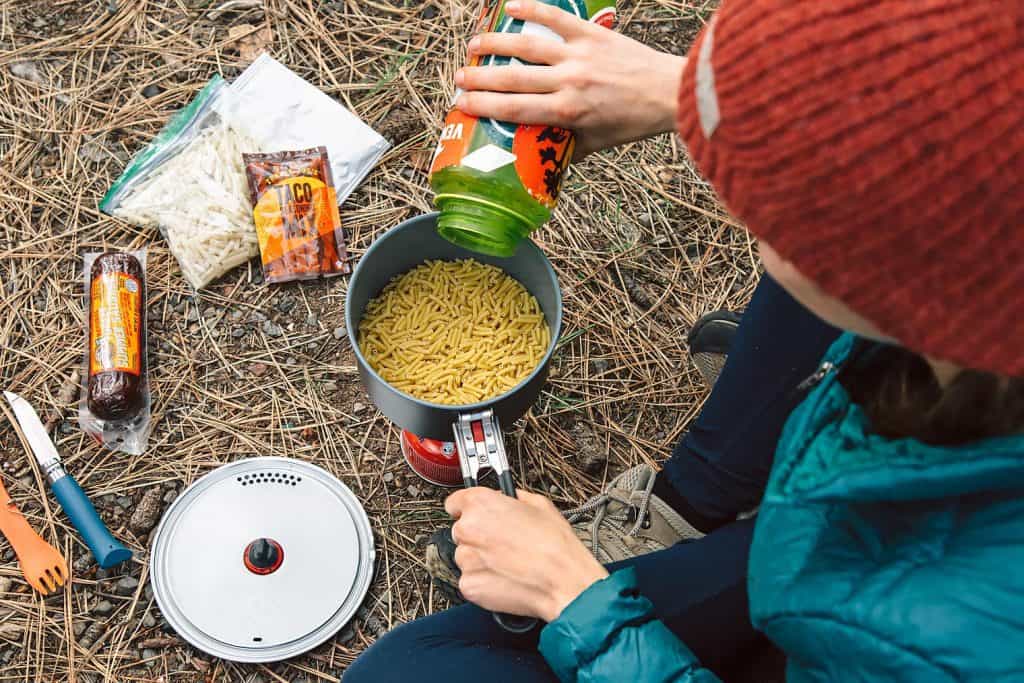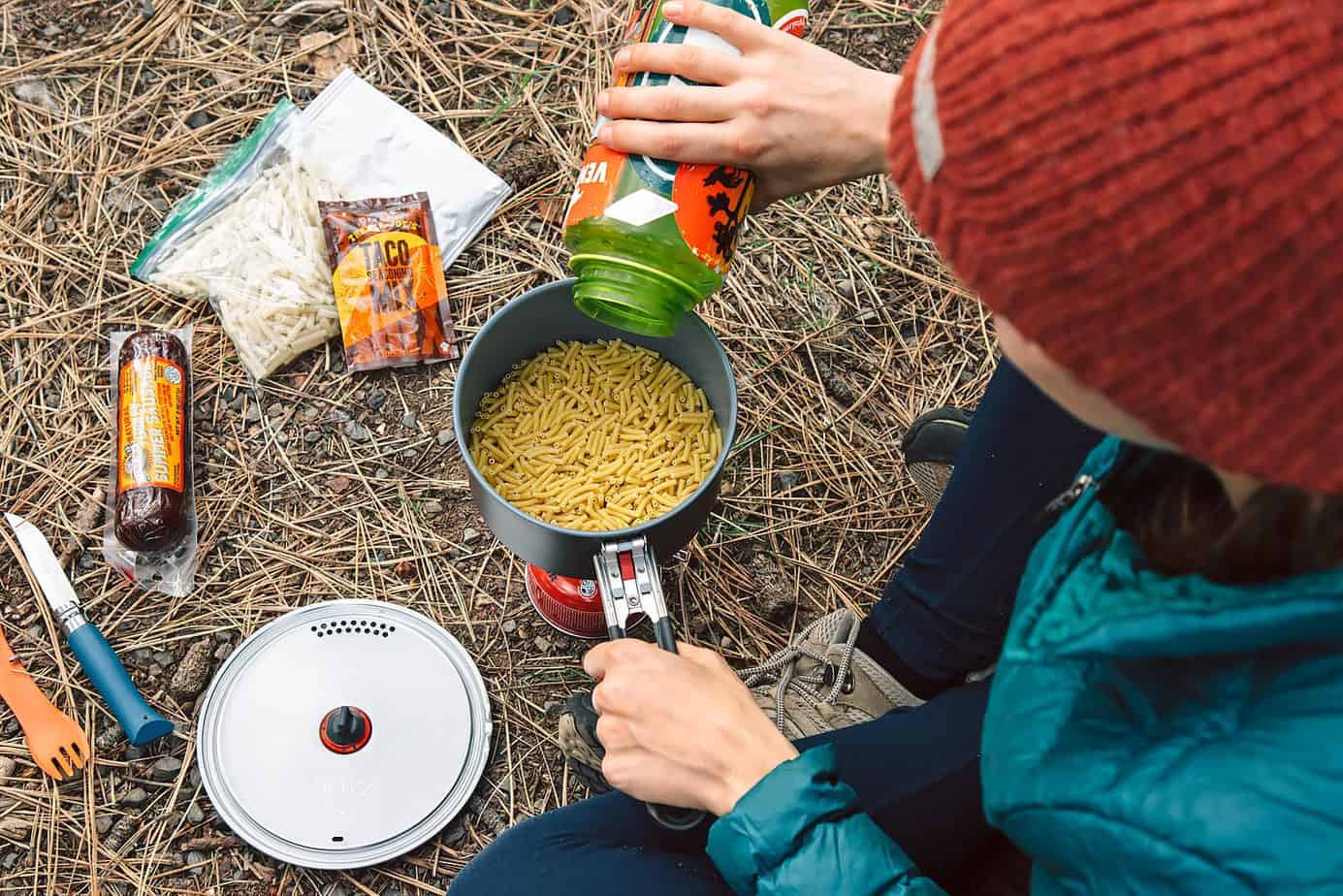 Easy to Prepare
You don't want to bring foods that take a long time to prepare. When you are ready to set up camp or pack up camp, you won't want to have to also prepare an extravagant meal. You will be really hungry and want something quickly.
Usually, when a meal takes a while to prepare it also means that you need more tools to prepare it. Packing extra cooking tools will dramatically weigh down your pack. You should only need a cooking stove, some utensils, and maybe dishware.
Another recommendation is to eat a huge meal before you leave and another huge meal when you get back. Especially if you are leaving for a backpacking trip for a few days. Then you may not need to pack as much food for that day since you will be getting those extra calories in you to hold you over.
Read More: The Top 5 Best Backpacking Meal Ideas to Keep You Going (And Full)
Day Hiking and Backpacker Friendly
When you decide to embark on a day hike, I always recommend bringing some sort of food with you. Rather it's an all day event or only going to take you a few hours. You never know when your body may need that extra push.
I never bring full meals that I have to prepare on day hikes. They are too much work for too little time. I do bring foods that are ready to eat. These foods are also great snacks or even meals for backpacking trips as well.
Dried Fruits
You can buy a variety of dried fruits, including apples, bananas, pineapples, strawberries, and raisins. You can basically get any fruit freeze-dried. While these are delicious, they are also loaded with calories that are lightweight.
My favorite way to eat dried fruits are by adding them in with some nuts and m&m's. You can also eat them with your favorite nut butter on a cracker as a sort of mini sandwich. If you are bringing them for a long backpacking trip, add them to your oatmeal or cereal.
Seeds and Nuts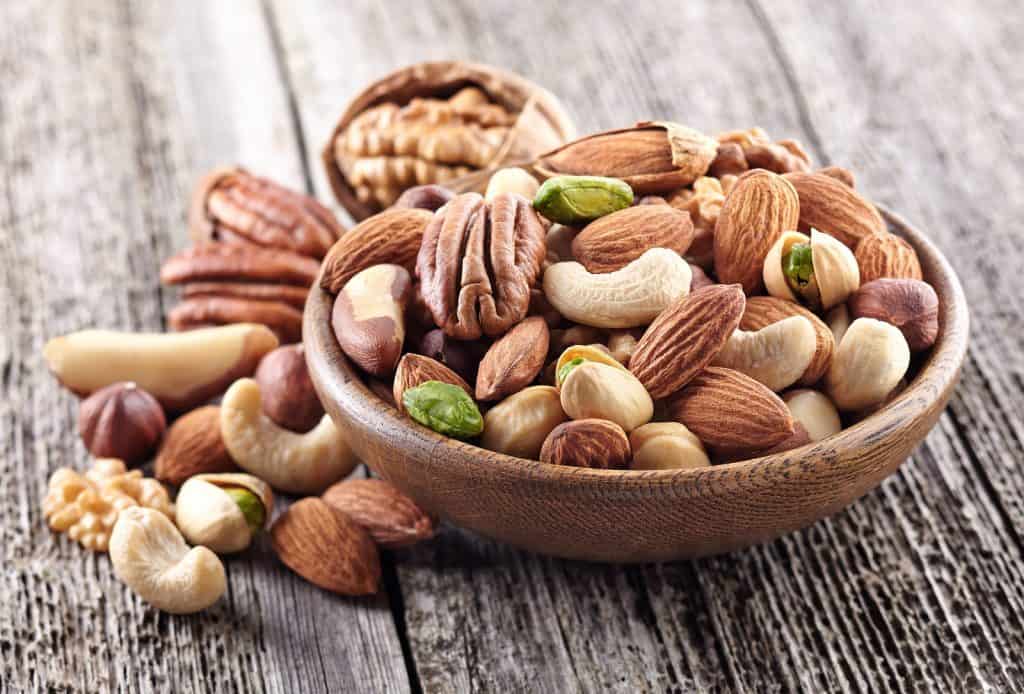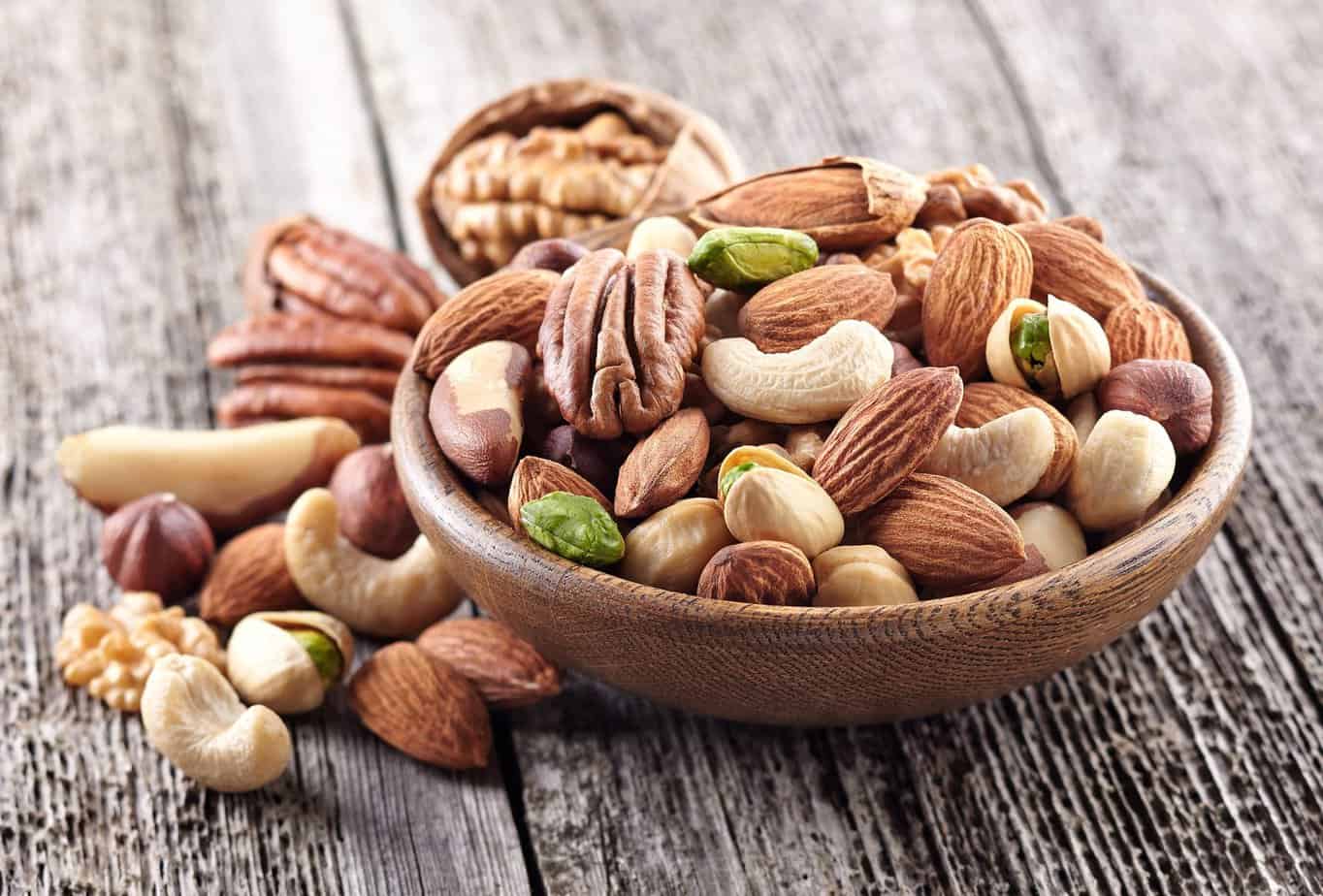 Seeds and nuts are packed with protein and can accommodate up to 18% of your daily protein requirement in just one ounce. Some nuts and seeds that have the highest amounts of protein are hemp seeds, pumpkin seeds, peanuts, almonds, and pistachios. Although, any type of nuts or seeds will be sufficient.
Make a huge bag of trail mix with an assortment of nuts and seeds. You can add almost anything into trail mix and it is such a good snack to munch on. Add some sesame sticks and a cajun flavoring for a savory kick. For a sweeter take, add some chocolate and dried fruit.
Nut Butters
Like nuts, any type of nut butter is high in protein and healthy fats. Except, they come in a much smaller package. You can get the same nutritional benefits from a couple of tablespoons of nut butter as you can from a handful of nuts. Making this much more packable, especially when they come in serving-sized pouches.
Add some nuts into your nut butter to make a crunchy, smooth snack that you can eat with a spoon. You can also put your nut butter into or on almost anything, such as crackers, dried fruit, or even mix it in with some oatmeal.
Protein/Energy Bars
There is a large assortment of meal bars. They can be made from nuts, seeds, fruit, oats, or a mixture of it all. Meal bars are extremely lightweight for how much nutritional value they offer. Most can offer up to 125 calories per ounce while providing most of the nutrients you need daily.
Some of my favorite bars are Pro Bar, Clif Bar, and Larabar. Pro Bar is packed with protein with 20 grams of protein in each bar. Expect Clif Bar to give you a huge energy boost with its immense amount of carbohydrates. The Larabar has the highest amount of calories per ounce and has a huge amount of flavors from apple pie to blueberry muffin.
Jerky
Jerky is literally just meat that has been dried. Drying meat makes it last much longer and makes it not require refrigeration. As we all know, meat is full of protein and since it has been dried out it is very lightweight.
Beef, turkey, pork, and even kangaroo if you feel particularly wild can all be made into jerky. If you look hard enough, people will make jerky out of almost any type of meat. It is great with some cheese and crackers or chopped up into some rice.
Tuna/Salami
These are other great options to bring meat along. These do not have to be dehydrated to last a long time without refrigeration though. Although they can be a bit heavier than jerky, tuna and salami varieties give you the taste and texture of regular meat.
Make sure to not get tuna in a can or packed in water. They make pouches of tuna that are much easier and don't weigh near as much. Salami or tuna is delicious in a tortilla with some cheese and veggies or can be added into your rice.
Hard Cheeses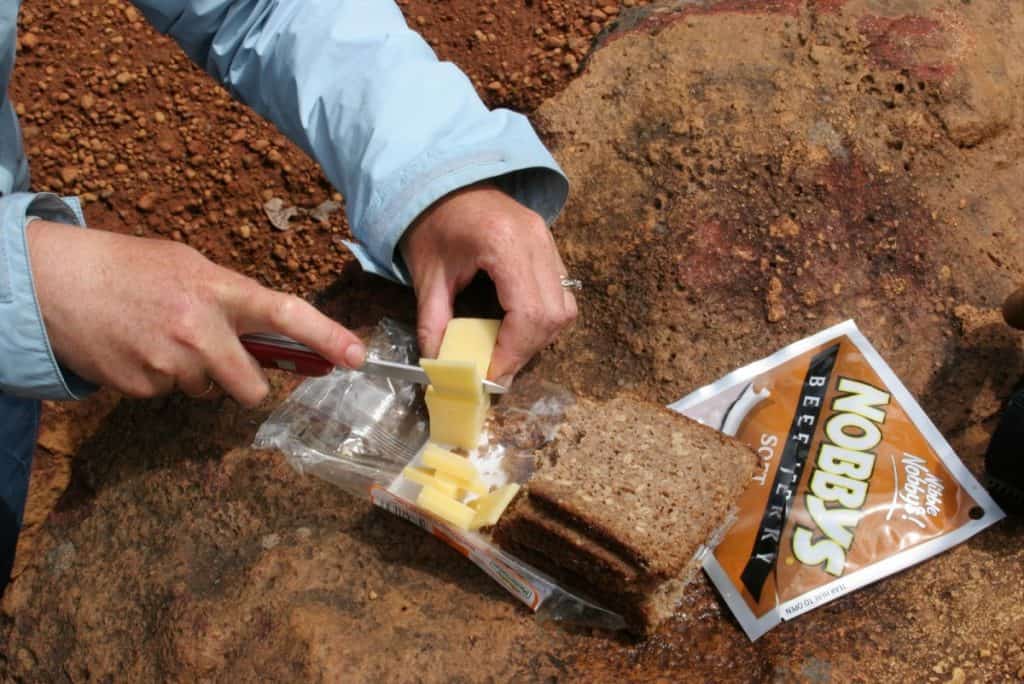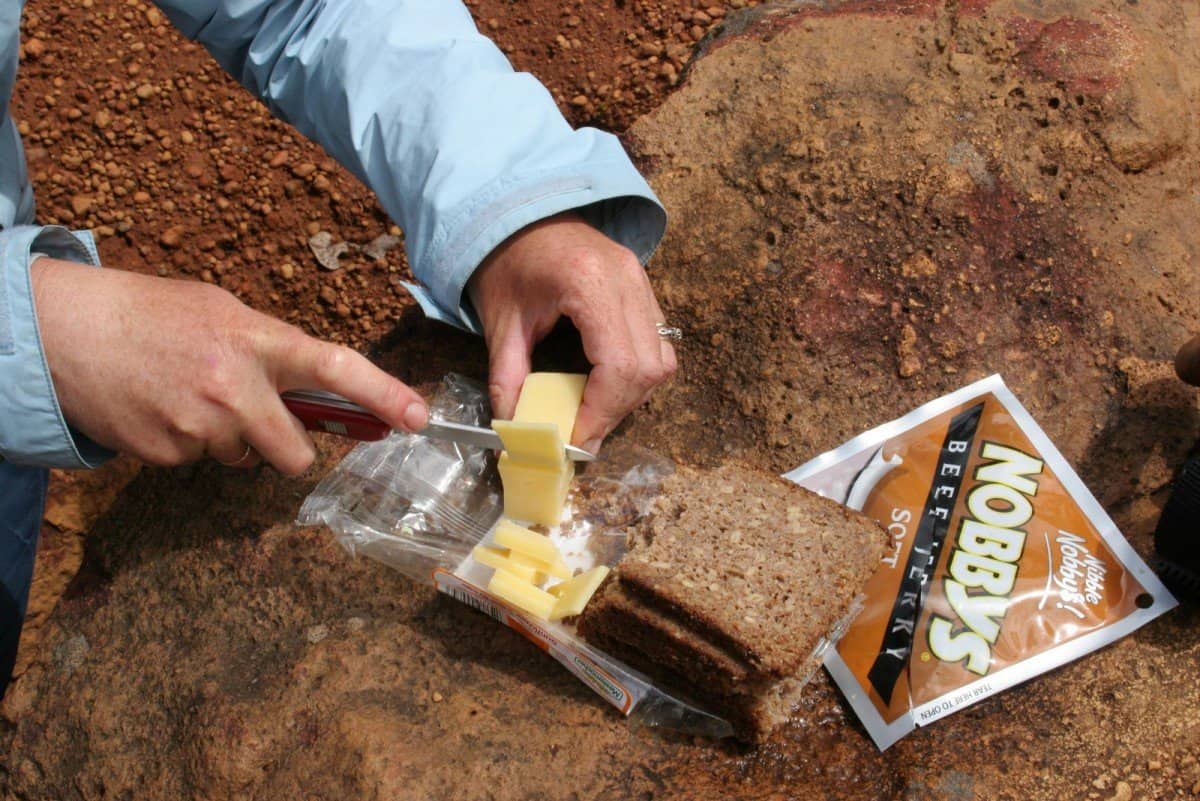 We all love cheese! Knowing that there is a cheese that does not have to be refrigerated right away is a game changer for hiking snacks. Hard cheeses can last a couple of days without refrigeration and are packed with healthy fats and protein.
These cheese types include cheddar, parmesan, and gouda. Put it on your tortilla with some salami for a delicious wrap or on a cracker for a nice snack. You can also add these cheeses to your instant potatoes or rice.
Hummus
Hummus is basically just garbanzo beans and olive oil with some seasoning, but it is delicious. They can come in serving size packages and or full of proteins, carbohydrates, and healthy fats. Fulfilling pretty much all of your nutritional needs.
Spread some hummus on your crackers with salami or add it into your wrap as a condiment. You can also use it as a dip for veggies or sesame sticks.
Pork Rinds
Pork rinds are remarkably weightless while packing a punch in your calorie intake. They add up to a whopping 155 calories per ounce. Although half of the calories come from fat, the other half come purely from protein.
These are extremely satisfying as they feel like you are eating airy chips and will leave you feeling full. Pork rinds also come in a variety of flavors, like barbeque, salt and vinegar, and cajun.
M&M's
M&M's are not exactly a healthy backpacking snack. However, everyone needs a few sweets every once in a while. They do not have a ton of nutritional value but do contain about 120 calories per ounce.
M&M's are a particularly good backpacking candy because it is chocolate that you don't have to worry about melting with its candy shell. Get M&M's in peanut or peanut variety for a little added protein. You can add them to your trail mix as well.
Crackers
Crackers are extremely lightweight. You can bring a lot of them and still weigh only a couple ounces. Crackers also provide a lot of calories per ounce, about 125. Try whole-grain crackers to get the most nutritional value.
The best way to eat your crackers while hiking is as a base for cheese and jerky. Also, dip your crackers into some hummus or peanut butter. Some crackers come with a choice of flavors that are delicious to eat alone too.
Tortillas
Tortillas are another one that doesn't come with a lot of nutritional value, but pack a good amount of calories. They are a great bread alternative to pack because they are flat and can't be squished.
Use these to make wraps with salami, cheese, and hummus. Tortillas can also come in many different flavors, such as spinach, tomato, and garlic. The flavored tortillas are great for dipping into hummus alone.
Backpackers Only
Backpacking can burn a ton of calories. Therefore, you need more high-calorie foods that will keep you going. I also prefer to have a hot, tasty meal every once in a while when backpacking for a few days. I usually try to make my own meals because of how much more cost efficient they are than freeze dried dinners.
Instant Rice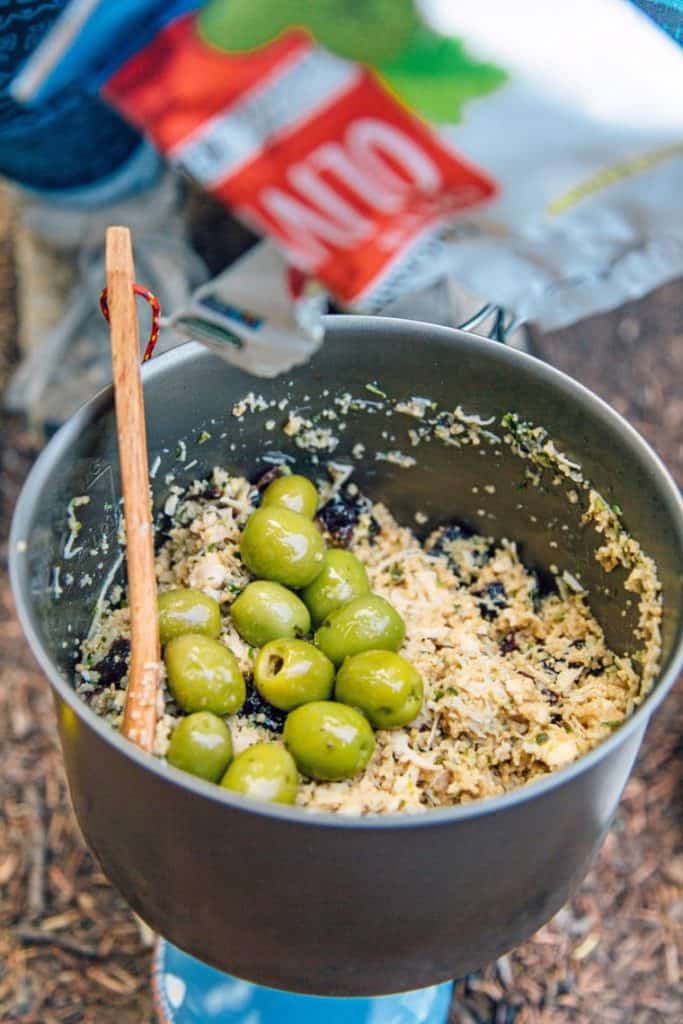 Instant rice can be cooked as fast as five minutes with some boiling water. Rice is a great source of carbohydrates that will give you plenty of energy. You can also receive a little bit of protein from rice as well.
Rice is the most flexible food you can make. You can add almost anything to it, including beans, vegetables, cheese, and meat. They also pre-package different instant rice mixtures. My personal favorite is broccoli and cheese rice.
Couscous
Couscous is another rice like a gent that takes only 5 minutes to cook. Instead of this being a grain though, it is more like a pasta. It is packed with carbohydrates like rice, but contains slightly more protein than rice.
You can cook this as a savory or sweet meal. Add vegetables, meat, and cheese for a savory meal. Or, add fruit and honey for something more sweet. Either way is delicious.
Dried Vegetables
Dried vegetables are much like dried fruit. They are loaded with healthy calories and can be added to whatever meal you like. You generally don't eat dried vegetables alone like fruit and you should add them to a meal that has been cooked in water for the best taste.
Throw your dried vegetables in with some rice and beans, or even with plain oatmeal. Dried tomatoes and garlic are also super tasty on anything with hummus.
Powdered Milk
This may be one to add to the drinks section, but you can use powdered milk in your cooking as well! It is a great source of protein and can add calories to your meals without adding a ton of weight to your pack.
Add powdered milk into your oatmeal for a creamy consistency. You can also make a cereal with powdered milk, dried fruits, nuts, and rolled oats. If your cheesy broccoli and rice packet asks for milk when cooking, add some powdered milk and extra water.
Instant Oatmeal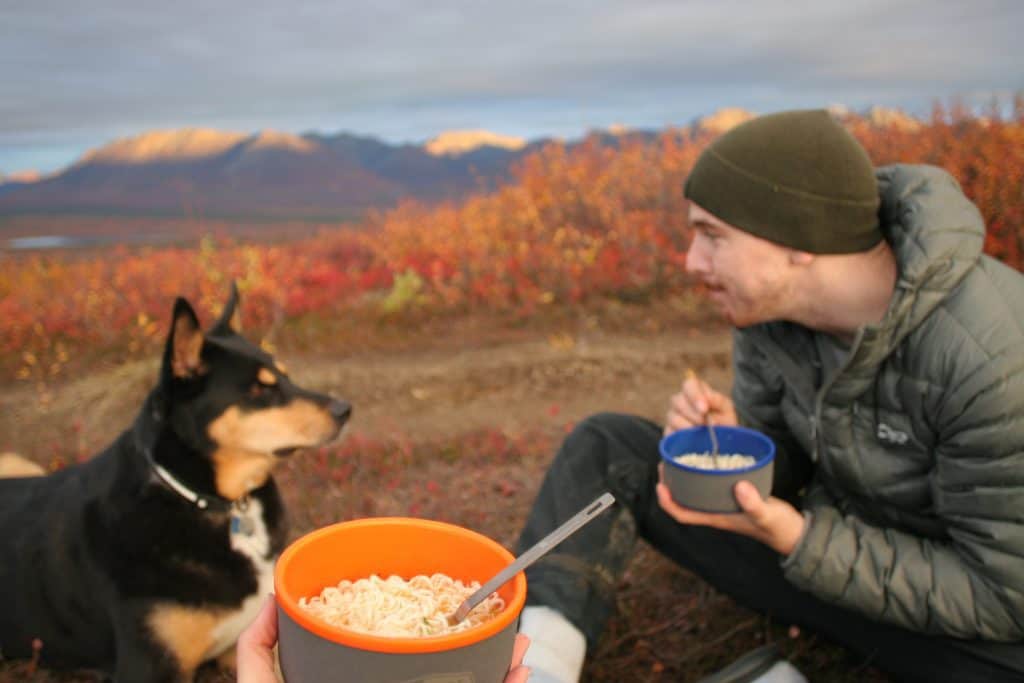 Instant oatmeal is a great source of carbohydrates and protein. They are also right at the 100 calories per ounce of food suggestion. Instant oatmeal can come in single-serving packages making it easy to pack.
Mix in some dried fruits, nuts, and powdered milk for a delicious meal. Also, instant oatmeal comes in a variety of flavors like cinnamon and spice, creamy blueberry, and cinnamon apple. My personal favorite is maple and brown sugar.
Dehydrated Beans and lentils
Dehydrated beans take 10-20 minutes to cook. Make sure you get dehydrated beans though and not dried beans. Dried beans are not the same and take hours to cook. Beans are a great alternative to meat because they are high in protein.
The highest protein beans are lentils, white beans, split peas, and pinto beans. These can be added to your rice or couscous with some vegetables and cheese. Put them on a tortilla with some cheese and tomatoes for a delicious burrito.
Instant Potatoes
Instant potatoes are essentially mashed potatoes that are ready in 5-10 minutes. They are a good source of carbohydrates, proteins, and fats making for a high-calorie count. They come in a small pouch that could feed at least 2 people.
Mix some cheese and vegetable sin with your mashed potatoes to make a delicious meal. Instant potatoes also come in many flavors as well. Some of them are butter, garlic, sour cream and chives, and sweet potato.
Olive Oil
Olive oil may not seem like something you would want to bring with you, but when you are backpacking for multiple days, it may be essential. You can add a small drizzle to almost anything to add a ton of needed calories to your meal.
Drizzle olive oil over your rice and couscous meals for some added smoothness. You can choose olive oils in different flavors, such as garlic, lime, pepper, and even bacon. This may make your meals way more satisfactory.
Powder Meals
Powder meals are essentially protein shakes that meet a percentage of the daily value of all nutrients and vitamins you need in a day. You can switch out food for some of these completely and live a healthy life. A few people actually have, but I wouldn't recommend solely relying on these for backpacking.
Replace breakfast or lunch with a powder meal. Some great, well-known powder meals are Huel and Soylent. Don't forget to bring your shaker bottle to mix it up with water.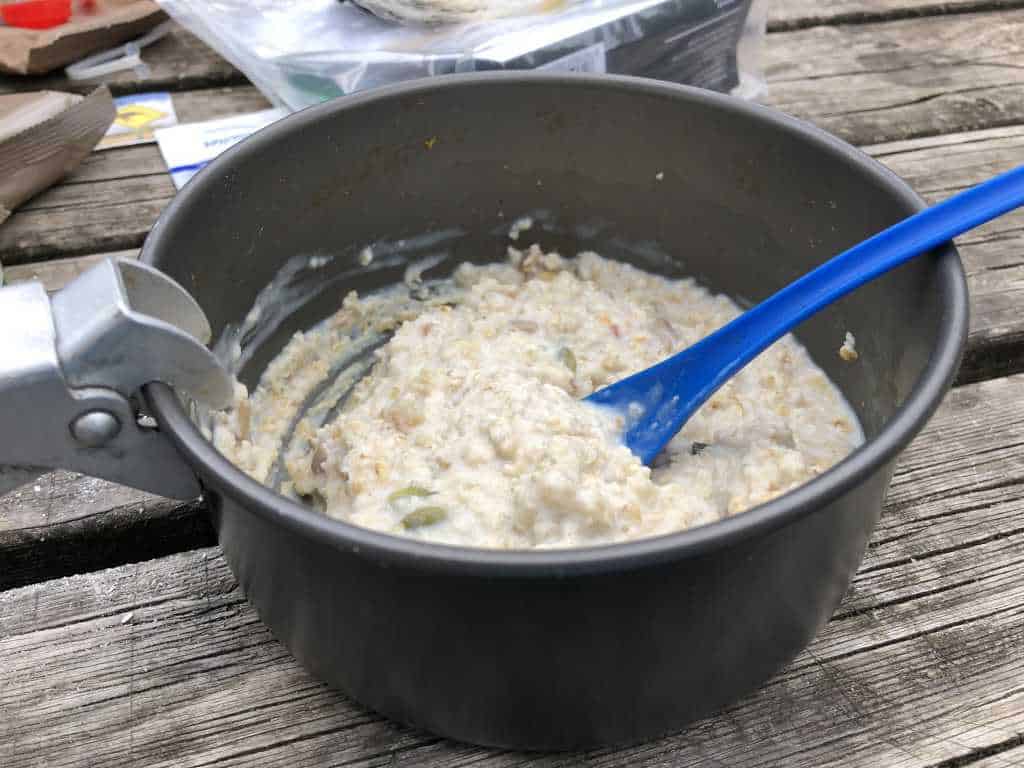 Drinks
Along with foods that you can bring, you can also bring different drink choices. You may need that boost from caffeine every morning, especially when getting up at sunrise for a hike. Electrolytes can also be added to water for extra hydration.
Powder Mixes/Tabs
Add powder electrolytes or tablet electrolytes to your water. You can't get complete hydration independently from water. Your body needs other minerals to stay hydrated and electrolytes do just that for you.
Get powder mixes and tablets in an assortment of flavors. Lemon, grape, raspberry, and cherry pomegranate are all very tasty. If you prefer one flavor to the rest, get a large tube of it rather than several single-serving tubes.
Find tablet electrolytes on Amazon Here!
Coffee
I know that over half of the people in the world need caffeine to function. There is no need to skimp out on coffee for your backpacking trip. There are things out there like the Aeropress and pour-over coffee makers that make brewing coffee easy and lightweight for backpackers.
Don't forget to add some powdered milk for the flavor to your morning coffee!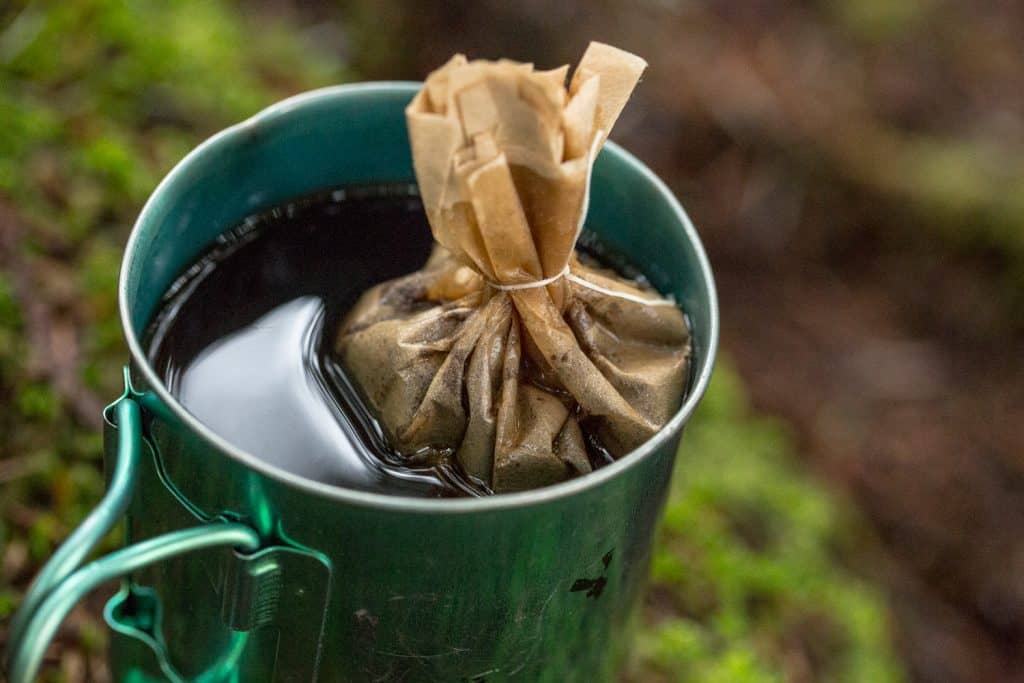 Tea
If you're like me and not much of a coffee fan, but still need a caffeine fix, bring tea bags. They are super lightweight and take up virtually no extra room. Some can even relieve headaches and relax you after a long day of hiking.
Bring a variety of flavors, like green tea, black tea, and oolong. You can even bring single-serving honey packets for flavor and extra energy.
Final Thoughts
Even though you don't get much variety with these meals, you will feel full and not feel like your backpack is weighing you down. Some of these meals are actually really delicious too. I've become a huge fan of rice and beans. You will have a great backpacking experience if you follow this list of lightweight, nutritious food.
Further read: