When it comes to serious trail footwear that combined the best of durability and functionality, Vasque is right there at the top of the list of brands. Vasque has been designing footwear designed for trail use since 1964 and has clearly been improving their construction and designs ever since. Vasque produces a number of different styles of footwear, broken down into four categories that include hiking, backpacking, trail running, and insulated.
It isn't too surprising that Vasque is popular for their hiking and backpacking footwear, as many outdoor enthusiasts needing boots tend to go for these two options. Vasque has quite a nice selection of both hiking and backpacking boots, many of which can often be used interchangeably for either activity within reason. Two fairly common hiking/backpacking boots Vasque offers are the Bitterroot GTX and the St. Elias GTX. The latter is still available through Vasque directly while the Bitterroot GTX is slightly difficult to find now.
When first scanning over the Bitterroot GTX and St. Elias GTX boots they both may seem fairly similar as they are clearly tough, well-constructed hiking boots with a long history. However, a few key differences between the two in design and function should be considered if you're comparing these models.
Design and Advantages of the Bitterroot GTX
The Bitterroot GTX is described as a sturdy backpacking boot with a supportive fit. It is a heavy-duty boot that is designed with long, potentially difficult, hiking trails in mind where durability is the most important factor.
The main specs of the Bitterroot GTX include:
Over-ankle hiking boot
Available in sizes 7 – 14 (half sizes from 7 – 11)
Nubuck leather upper
GORE-TEX waterproof breathable and nylon mesh lining
Molded PU and EVA foam midsole
Thermoplastic urethane shank
Vibram rubber outsole
Average weight of 3lbs 8oz per pair
Crampon compatible
The Bitterroot GTX is more of a backpacking style of boot, favored by those that perhaps go on shorter hikes but will be carrying heavier packs and other gear. It does offer more protection against rocks and brush due to it's more durable design and the added weight overall makes it seem like your foot is safely planted with each step. The rubber Vibram outsole has a versatile amount of grip that isn't overly aggressive. The shank and sole also help with shock absorption on rocky or hard terrain that often causes sore feet after a period of time.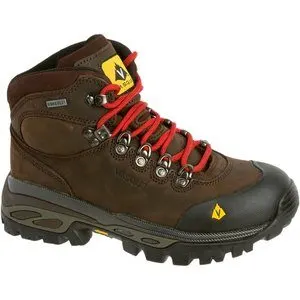 Drawbacks of the Bitterroot GTX
First off, the biggest drawback of the Bitterroot GTX is that it is no longer available directly from Vasque and has been replaced with other newer hiking boot models. That being said, if you can find these from other retailers you can likely snag them for a discounted price, just be warned you might have trouble finding retailers that offer new Bitterroots in your size.
If you do get lucky and find yourself a pair, there are still a few drawbacks to this boot's design that you will want to consider before purchasing. Going by the numerous reviews on retailer websites, the typical customer rates the Bitterroot GTX at about a 3.5 out of 5 stars, which is a low considering how well Vasque footwear tends to rate.
The first common complaint of the Bitterroot GTX is that it runs small, both in size as well as width. If you have very wide feet or tend to layer on socks, you might not get an accurate fit with this boot. You can only size up so much before the shoe ends up fitting sloppy.
Another drawback, that is actually quite uncharacteristic of Vasque, is that a few customers experienced boot failure in the form of the sole splitting from the upper. This is obviously a serious problem, and those most retailers and Vasque will replace boots, that doesn't help you until you're home. A split boot out in the country can at minimum uncomfortable and at most a potential danger.
Also, the Bitterroot GTX is a fairly heavy boot and may increase fatigue on long hikes. The robustness of the boot really helps with protecting the feet but at the expense of extra weight.
Design and Advantages of the St. Elias GTX
The Vasque St. Elias GTX is one of the lightest backpacking boots from this brand and was designed with advanced, technical trails in mind. This boot focuses on providing stability and precision without excessive weight.
Specs for the St. Elias GTX include:
Over-ankle hiking boot
Available in sizes 7 – 14 (half sizes from 7 – 11)
Classic leather upper
GORE-TEX waterproof breathable lining
EVA foam midsole
Thermoplastic urethane shank
Vibram rubber outsole
Average weight of 3lbs 1oz per pair
The St. Elias GTX isn't as advanced in design as the Bitterroot GTX but this actually works to its advantage. This is your traditional leather hiking and backpacking boot that is comfortable and built to last. In contrast to the classic leather upper is more advanced materials, like the GORE-TEX lining.
The footbed and midsole tend to be quite universally comfortable without sacrificing supportiveness. Like other Vasque boots, the use of Vibram rubber outsoles is an excellent finishing touch to ensure proper traction can be achieved on different types of terrain.
Drawbacks of the St. Elias GTX
The St. Elias GTX rates as a solid 4 out of a 5-star boot, coming out slightly ahead of the Bitterroot GTX. However, there are a few downsides to consider before you go ahead and purchase these. Ironically, one of the top complaints has to do with sizing, just like the Bitterroot GTX.
The St. Elias GTX has a more accurate fit, but some customers with wider feet still find it to be a bit too snug. It seems as though Vasque got the shoe size correct, but not the width. Customers with this issue did note that typically the boot will end up stretching to size since it's made of leather, but the breaking-in process might be a bit unpleasant.
You will not want to buy these boots with the hopes of going hiking all day the next day. If you have a big event coming you, you should purchase these ahead of time with a few weeks to spare to break them in properly.
Any other drawbacks of the St. Elias either have to do with customer error or a random boot failure that didn't have a pattern like the Bitterroot GTX had.
Which Is the Better Boot?
All things considered, the St. Elias does come out ahead of the Bitterroot GTX overall. Firstly, as mentioned earlier the Bitterroot GTX is no longer available from Vasque and finding them from other retailers is tricky. While you likely will get a discount as they are no longer being manufactured, that is only if you can find them. The St. Elias GTX isn't a perfect hiking boot but it is a very nice classic leather boot that should last for years with proper care.
Considering the quality construction, use of durable leather, and reasonable price, the St. Elias GTX is worth checking out if you need a hiking boot of this style.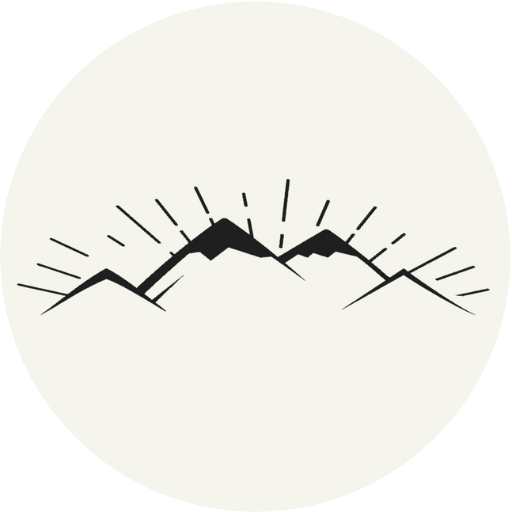 The All-Outdoors Guide team is comprised of enthusiastic experts that enjoy helping others that aspire to be better at outdoor fun. Part of that is making sure you have the right gear and information when it's time to go out and have fun. Some of our team have accomplished amazing feats like climbing 6000 feet to the top of mountains, others have explored every dirt trail they could find and we even have some people that have backpacked solo on various continents. No matter what our readers want to learn and do, our team is here to help them accomplish those goals.